Batik For The World, Pameran Batik di Paris
Cukup lama batik dipopulerkan ke dalam berbagai busana siap pakai, dan mendapat respon positif dari berbagai kalangan. Oscar Lawalata pun tergugah untuk memperkenalkan batik lebih jauh ke tingkat global, karena baginya pesona motif batik dari seluruh penjuru daerah layak diketahui masyarakat luas hingga ke luar negeri. Didorong rasa kepedulian besar terhadap batik, selama 2 tahun memperjuangkan batik agar dapat tampil di Kantor Pusat UNESCO yang berada di Paris, Prancis. Akhirnya jerih payah Oscar terjawab sudah dengan menggelar "Batik for The World" yang akan dilaksanakan sepekan penuh dari tanggal 6-12 Juni 2018. Terwujudnya acara tersebut juga berkat dukungan dari beberapa pihak yakni Bakti Budaya Djarum Foundation, Rumah Kreatif BUMN dan Bank Mandiri yang berpadu bersama Delegasi Tetap Republik Indonesia untuk UNESCO.
Pada preskon jelang acara yang diadakan kemarin pada 8 Mei 2018 di Galeri Indonesia Kaya, Grand Indonesia, Oscar Lawalata bersama dua desainer lainnya, Edward Hutabarat dan Denny Wirawan yang bersama-sama akan menampilkan koleksi busananya tampak hadir bersama pihak sponsor Renitasari Adrian (Program Director Bakti Budaya Djarum Foundation) dan Maristella, Vice President Corporate Communication PT Bank Mandiri (Persero) Tbk.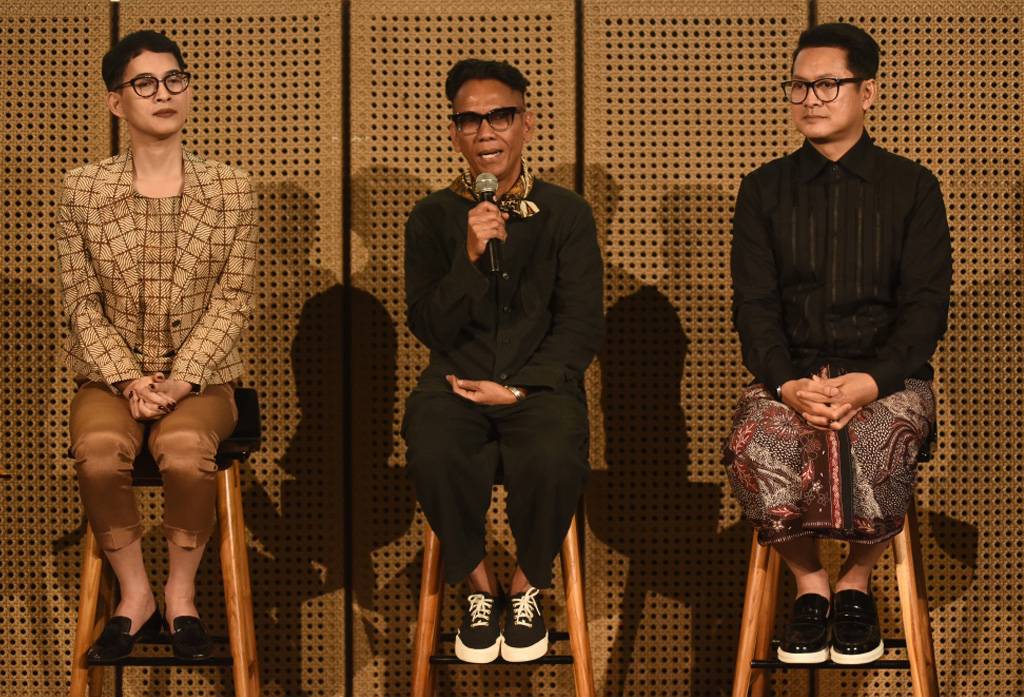 Dalam kesempatan tersebut, Oscar menyampaikan apa saja kegiatan yang akan dilakukan selama acara. Tentu sebagai desainer Oscar akan melansir 8 koleksi busananya dalam label Oscar Lawalata Culture. Bulan Juni memasuki awal musim panas, Oscar menampilkan batik Jawa Timur untuk busana musim panas yang dilapisi embroidery dan beads sebagai dimensi untuk batik sebagai fokus utamanya. Lain lagi bagi Edward Hutabarat yang akan memunculkan 8 set busana pengantin dari batik asal Pekalongan dan Cirebon. Sementara Denny Wirawan akan menampilkan seri busana batik bertajuk "Wedari" yang dilansir baru-baru ini. Batik kudus yang dipergunakan diubah menjadi 8 gaun malam mewah yang jauh dari kesan kuno.
Terdapat pula instalasi batik yang telah melalui proses kurasi oleh Yayasan Batik Indonesia (YBI), Rumah Pesona Kain, dan Oscar Lawalata Culture hingga menyisakan 100 kain batik yang dapat dinikmati keindahannya dari beragam corak sesuai daerahnya. Tidak dilupakan, pembatik yang selama ini berada di balik layar dihadirkan untuk memperagakan secara langsung bagaimana proses membatik mulai dari malam, mencanting, hingga dilorot yang tidak mudah dilakukan. Bertujuan membuka wawasan bahwa batik yang selama ini dipakai sebelumnya telah berkali-kali mengalami proses panjang.
Foto: Dok. Image Dynamics