"When it's just me and you, dancing under the sun,
swinging in front of the sea, and together we say 'I Do',
it is the unforgettable feelings, the moment we cherish forever".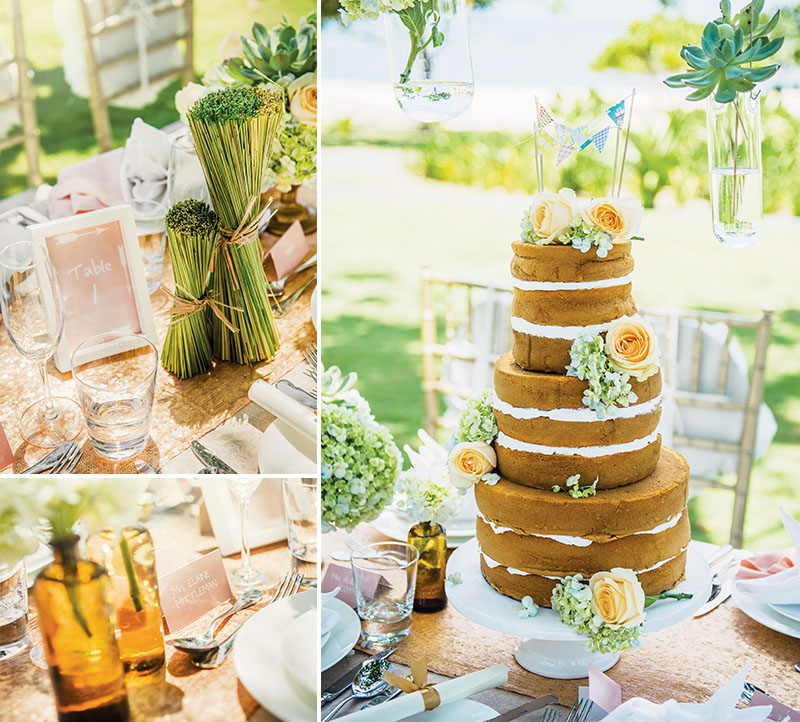 The Naked Cake
Kue pengantin yang sedang populer, tidak banyak hiasan atau icing.
Namun dengan sedikit aksesori bebungaan yang alami akan tampak memikat.
Cake Crème De La Crème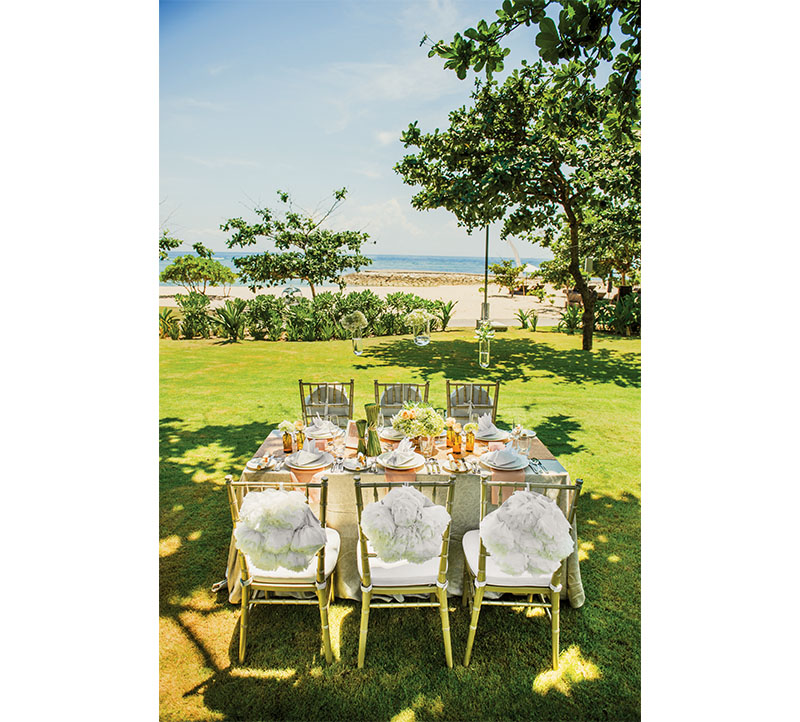 Pastel Peach
Warna-warna kalem seperti peach dan putih memeriahkan suasana pernikahan pinggir pantai. Sederhana tetapi berbicara, seakan mewakili perasaan kedua pengantin. Pernak-pernik yang bernuansa alami seperti sukulen dan rangkaian tangkai lemon grass memberikan aksen yang berbeda.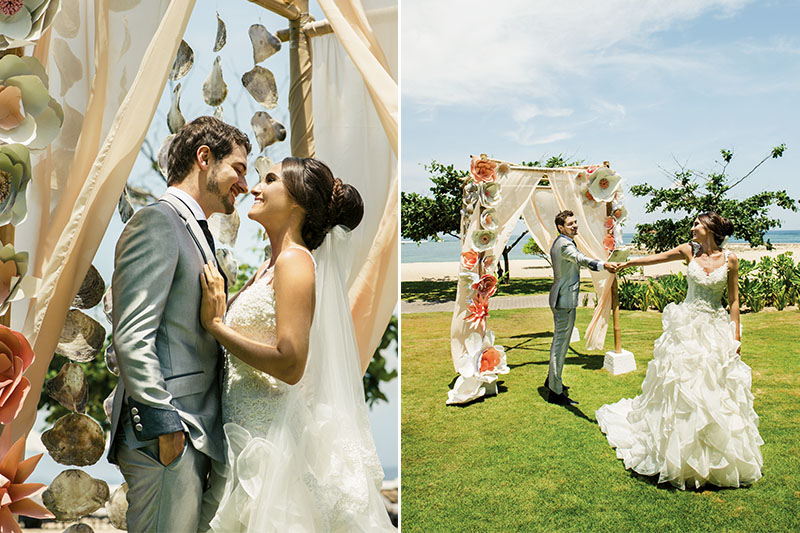 Beautiful Arch
Tidak harus selalu dengan bebungaan hidup untuk membuat dekorasi
pesta pernikahan Anda tampak elok dipandang mata. Dengan sedikit kreativitas,
kreasi bebungaan dengan art paper pun akan terlihat unik dan tidak kalah cantik.
Suit Creativo Gown Venisee Couture Bridal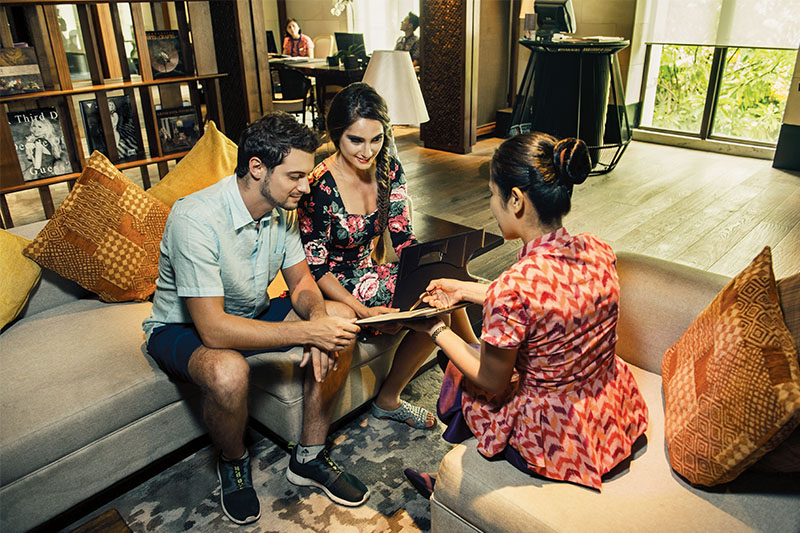 The Beginning of You and Me
Nikmati awal yang baru sebagai pasangan suami dan istri. Habiskan waktu bulan madu Anda di lokasi yang nyaman dan menyenangkan dengan layanan yang sempurna.
Female Wadrobe Dorothy Perkins
Male Wadrobe Uniqlo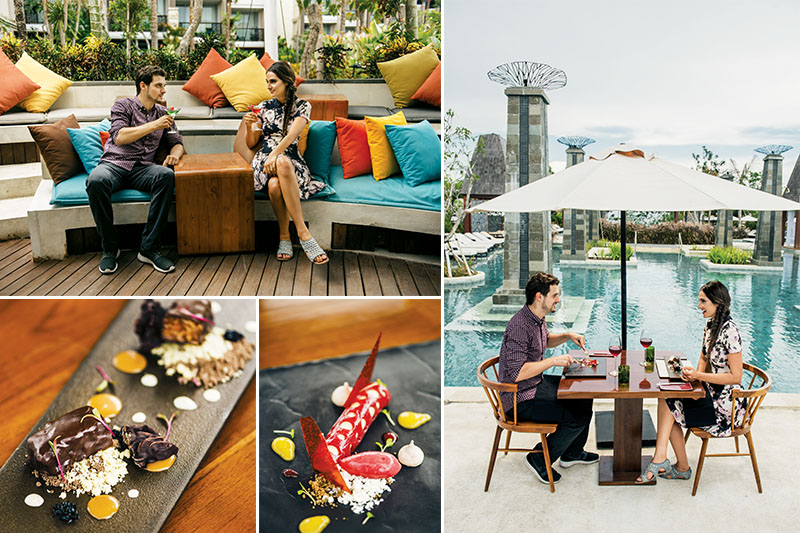 Rest and Relax
Setelah semua persiapan pernikahan yang begitu menyita waktu, saatnya Anda dan pasangan untuk rileks, bersantai di tepi kolam renang, mencicipi makan siang yang mewah dan menikmati suasana hotel dengan pasangan tercinta.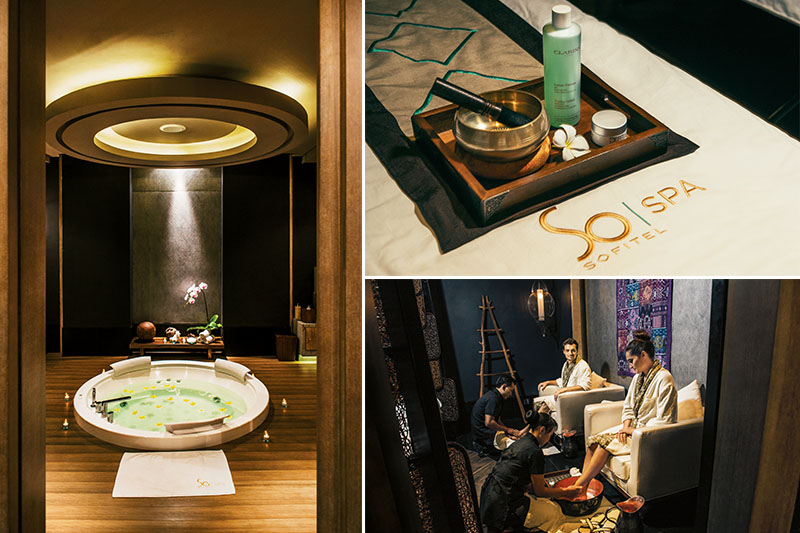 Melepas segala lelah dengan layanan spa yang berkualitas, manjakan tubuh dengan pijatan yang menenangkan dan suasana spa yang nyaman.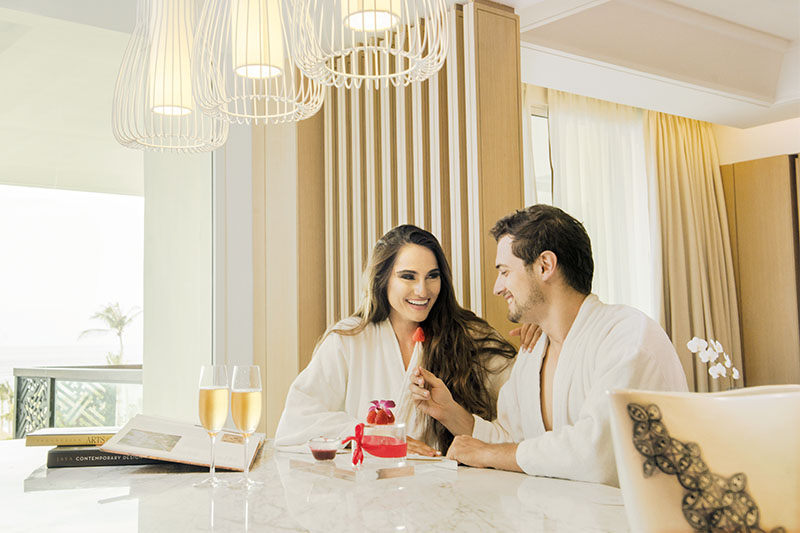 And the rest of the days well spend,
ready for our new adventure, just me and you.
Wedding Style Editor Annisya Putrinda | Styling Asst. Meyliana Tanoto | Photography Denny Tjan | Decoration Ambience Occasions | Make-up Artist Puput Kristanti Make Up | Location Sofitel Bali Nusa Dua Beach resort