Romansa cinta sejati begitu indah dilukiskan dalam sebuah perhelatan pernikahan.
Dekorasi memukau dengan tampilan cahaya redup yang romantis dihiasi dengan rangkaian
bebungaan berwarna putih, aplikasi lace, dan untaian mutiara yang memikat.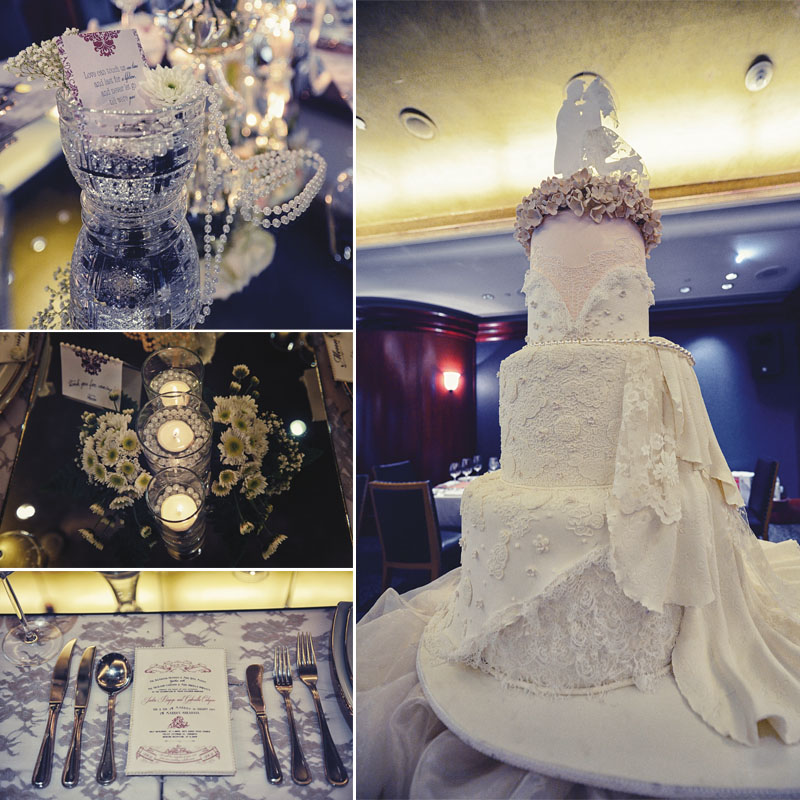 The Cake
Kue pengantin tiga tingkat dengan desain yang anggun menyerupai gaun pengantin mempelai wanita. Sesuai dengan tema yang romantis, fondan dipadukan dengan embroidery lace menyerupai ekor gaun.
Cake Angie's Cake

Tell me the details, Honey!
Tempatkan kerabat terdekat di sebuah meja VIP yang didekor khusus dan penuh detail. Cahaya dari lilin, bebungaan mawar putih dan baby breath serta stationary kit berpadu sempurna memberi kesan romantis yang hangat.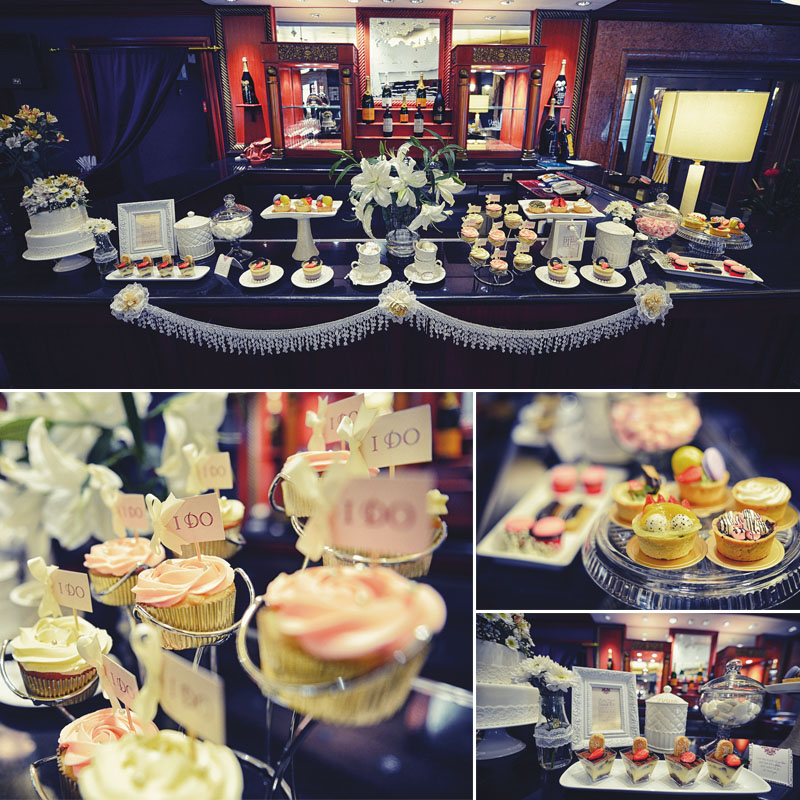 Sweet Treats
Sederet sweet treats yang disusun rapi di meja bar tampak mengundang selera. Dengan berbagai macam makanan penutup yang lezat, mulai dari pai-pai cantik, kue khas Italia Tiramisu hingga cupcake yang begitu populer siap memanjakan lidah para tamu dan kerabat, tidak lupa visualisasi yang manis dari sweets corner yang selalu memeriahkan suasana pesta.

Wedding Style Editor Annisya Putrinda
Photography David for Shine Photography
Location Vis A Vis French Restaurant – JW Marriott Hotel Surabaya
Decoration Marie Party Stylist
Sweets Corner Olive's Patisserie