Foto: dok. Studio One
Ikatan Perancang Mode Indonesia (IPMI) kembali menghadirkan IPMI Trend Show 2020 yang ke-33 pada tahun ini untuk mengukuhkan posisinya dalam mode Indonesia. Acara pekan mode pertama yang pernah diadakan di Indonesia ini bertujuan untuk mengajak para profesional dan penggemar untuk mengamati tren selama satu tahun ke depan yang dihadirkan melalui karya-karya para desainer dalam negeri. IPMI Trend Show 2020 kali ini mengusung tema 'Fashion Lives Here'.
"IPMI Trend Show telah menjadi ajang yang konsisten dan berkat acara inilah fesyen Indonesia dapat memulai hidupnya. Nama-nama yang telah menjadi ikon dalam menggerakkan tren Indonesia bermula dari IPMI Trend Show. Maka dari itu, acara ini telah menjadi statement penting untuk fesyen Indonesia," ujar salah satu Dewan Pembina IPMI sekaligus desainer, Didi Budiardjo.
IPMI Trend Show 2020 menyusun rangkaian acara menarik untuk menyediakan atraksi yang memungkinkan para pemerhati dunia fesyen untuk membaca tren baru dalam ranah ini. Salah satunya adalah pelantikan dua desainer baru Indonesia sebagai anggota IPMI yaitu Ivan Gunawan dan Eri Dani.
Foto: dok. Tim Muara Bagdja
"Saya sangat bangga untuk menyambut dua anggota batu IPMI. Saya juga percaya bahwa kedua pelaku kreatif ini memiliki kemampuan untuk membuat pergerakan dalam industri mode Indonesia," pendapat Ketua dan Dewan Pembina IPMI, Sjamsidar Isa mengenai pelantikan dua anggota baru IPMI tersebut.
IPMI Trend Show 2020 diadakan selama tiga hari yakni tanggal 6-8 November di The Hall, Senayan City. Pada hari pertama, Ivan Gunawan mempersembahkan pergelaran pertamanya sebagai anggota IPMI dengan membawa 25 busana megahnya yang bertajuk 'Believe'. Setelah itu dilanjutkan dengan show dari Tri Handoko yang membawa 15 busana ready-to-wear bertajuk Cuttri. Cuttri merupakan karya hasil kolaborasi Cut Mini X Tri Handoko.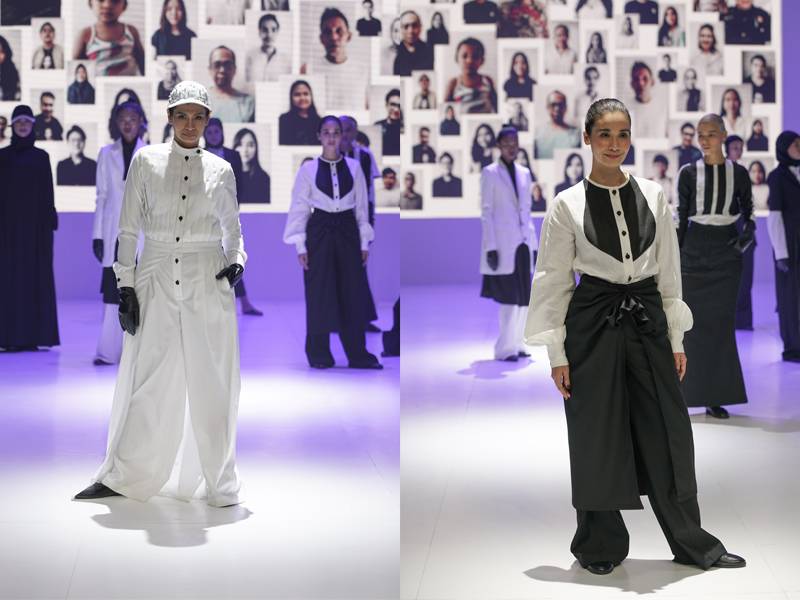 Foto: dok. Studio One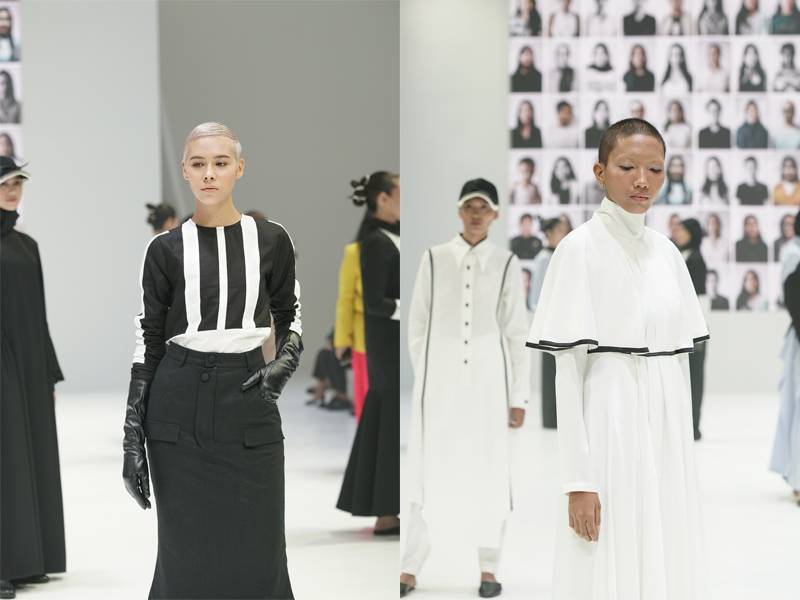 Foto: dok. Studio One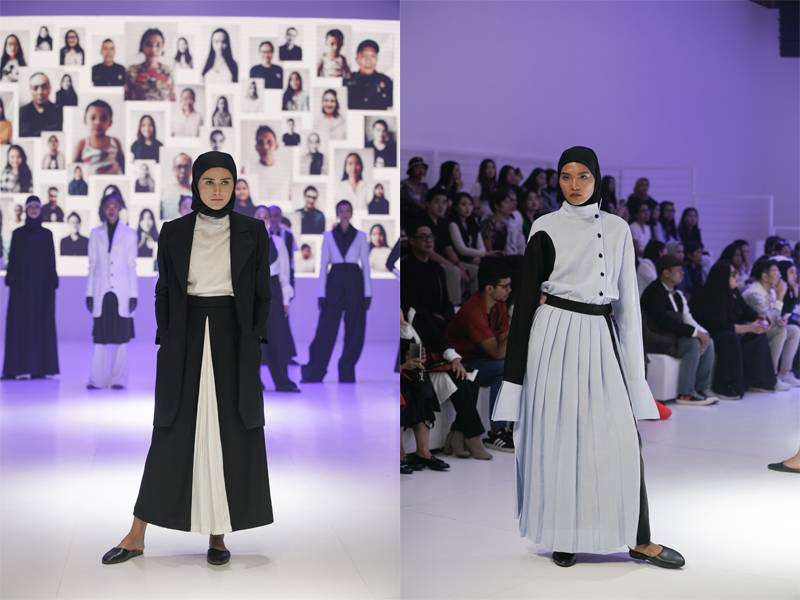 Foto: dok. Studio One
Walau berkolaborasi dengan Cut Mini yang berhijab, namun busana ini tidak hanya menyasar pada perempuan berhijab saja karena semua kalangan bisa memakainya. Busana ini bernuansa hitam, putih, biru tua dan lebih terkesan kasual namun tetap terlihat berkelas. Adapun aksesori tambahan berupa topi dipersembahkan oleh Refounders. Untuk cutting-an busana ini terdiri dari celana, dress serta blouse dengan detil yang kuat.
Pada show ketiga di hari pertama, ditampilkan juga busana dari Stella Rissa yang memperkenalkan Bridal Collection 2020. Setiap desainnya memperlihatkan keseksian wanita yang memakainya.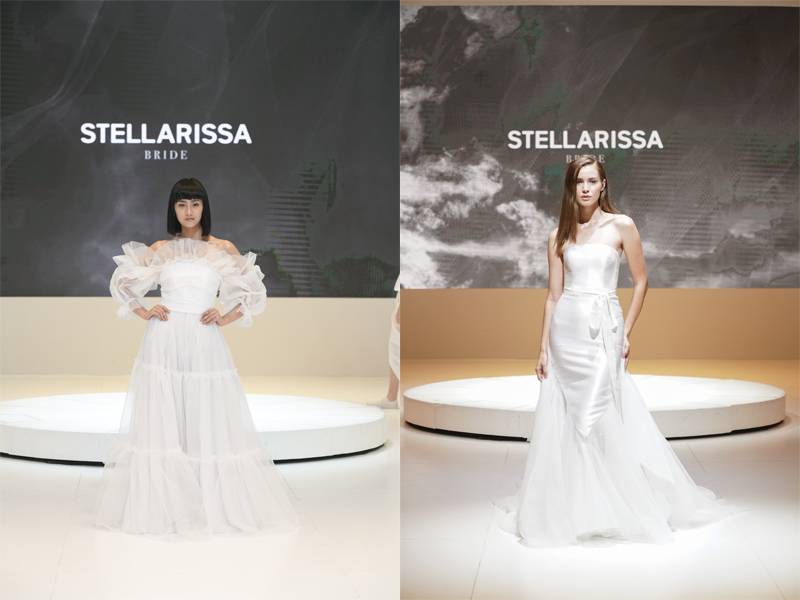 Foto: dok. Studio One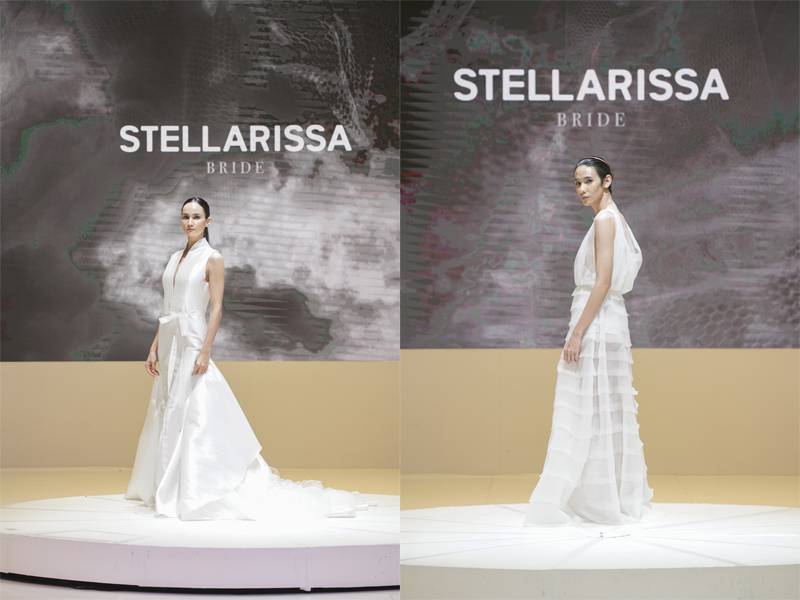 Foto: dok. Studio One
Adapun desainer lain yang berpartisipasi dalam IPMI Trend Show 2020 ini adalah Norma Hauri dan Eri Dani yang akan tampil tanggal 7 November 2019. Sedangkan di hari Jumat, tanggal 8 November 2019 akan menampilkan busana dari Danny Satriadi. Setelah itu baru disusul oleh fashion show penutupan bertajuk IPMI for Hartadinata.
IPMI Trend Show 2020 terselenggara berkat kerjasama dari banyak pihak. Beberapa diantaranya adalah Kementerian Pariwisata dan Ekonomi Kreatif, dan didukung oleh Senayan City selaku official venue, Jakarta Fashion and Food Festival, PT Hartadinata Anadi, Djarum Foundation, Trio Warna Percetakan, Geprek Bensu, Ivan Gunawan Cosmetic selaku official make-up selama IPMI Trend Show 2020 berlangsung dan majalah Dewi selaku media partner dan diorganisir oleh Studio One.