Kontes Foto IIWF 2018 X Seniman Ruang dengan Ragam Hadiah Menarik
Ragam acara telah dipersiapkan selama Indonesia International Wedding Festival 2018 berlangsung, 2-4 Februari 2018, tidak hanya menyediakan vendor pernikahan dari seluruh kebutuhan pernikahan. Pameran yang telah diadakan ketiga kalinya ini mengajak para pasangan yang datang untuk melihat dan berfoto di sudut instalasi yang didesain begitu unik penuh seni yang terletak di Cendrawasih Hall, JCC. Karena taburan hadiah telah menanti untuk kamu miliki.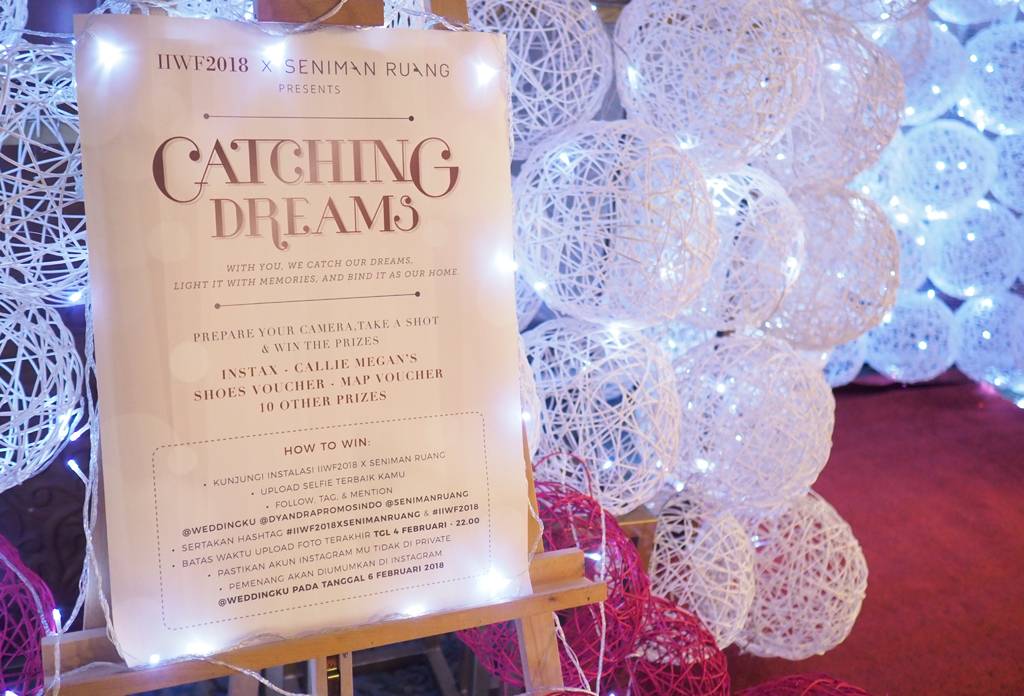 IIWF2018 X SENIMAN RUANG Installation ialah ruang instalasi yang memiliki konsep dengan latar cerita yang begitu dalam menjelaskan bagaimana perasaan seorang calon pengantin yang campur aduk dan sulit diterka hingga terasa abstrak. Ada rasa bahagia yang bersemayam jelang pernikahan tapi kadang di saat bersamaan muncul perasaan bimbang yang dituangkan ruang seniman sebagai konseptor, Rianti dan Hellen, dengan dekorasi bola-bola rotan yang melambangkan impian-impian pasangan yang disinari kerlap-kerlip lampu sebagai kenangan yang mengikat impian-impian tersebut menjadi satu. Catching dreams with you, we catch our dreams lighted with memories and than bunded as our home.
Terserah ingin berfoto sendiri atau berdua pasangan di ruang instalasi tersebut, tapi yang jelas jangan lupa untuk mem-postingnya di Instagram. Bagi yang belum mem-follow Instagram @weddingku @dyandrapromosindo @senimanruang segera follow, untuk di-tag dan mention. Sertakan pula hashtag #IIWF2018XSENIMANRUANG #IIWF2018 pada akhir caption.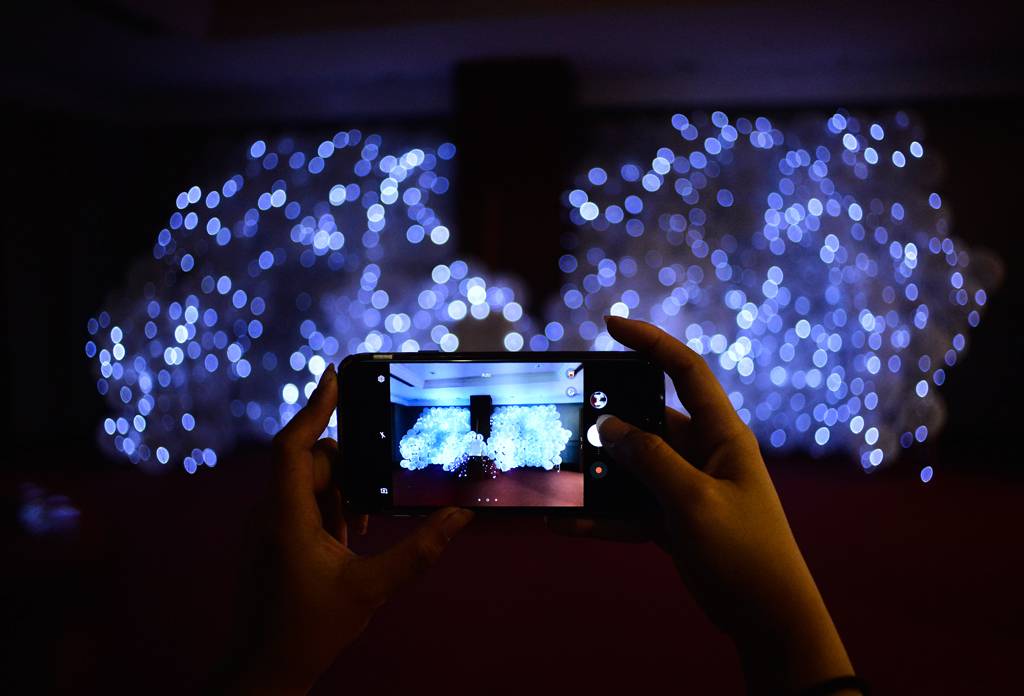 Segera setelah pameran berakhir, pemenang akan diumumkan pada 6 Februari 2018. Tunggu dan pastikan kamu telah memenuhi berbagai syarat yang telah dijelaskan di atas. Karena itu berarti kamu kemungkinan dapat memiliki sebuah kamera Instax dan voucher Callie Megan Shoes senilai Rp. 1.000.000 sebagai pemenang pertama, sebuah kamera Instax dan voucher Callie Megan Shoes senilai Rp. 500.000 untuk pemenang kedua, voucher MAP @750.000 untuk hadiah ketiga, serta 10 voucher Ilao-Ilao. Yuk ikuti kontes foto ini.
Foto: Dok. Weddingku