Pilih-Pilih Kutipan yang Ditulis pada Undangan
Foto: Dok. Pinterest.com
Dalam selembar undangan tidak hanya memuat berita kapan dan dimana pernikahan diadakan, di dalamnya pun sering ditemukan kutipan atau sebaris puisi yang mengandung ungkapan, doa dan harapan agar pernikahan yang akan dilangsungkan langgeng dan bahagia. Kata-kata yang dicantumkan pun bukan tanpa alasan, biasanya calon pengantin memilih karena kalimat tersebut mengena atau calon pengantin merasa kalimat tersebut memiliki arti mendalam.
Terdapat berbagai macam kalimat yang sering dicantumkan dalam undangan. Dan di bawah ini terdapat beberapa contoh kalimat yang menjadi favorit para calon pengantin.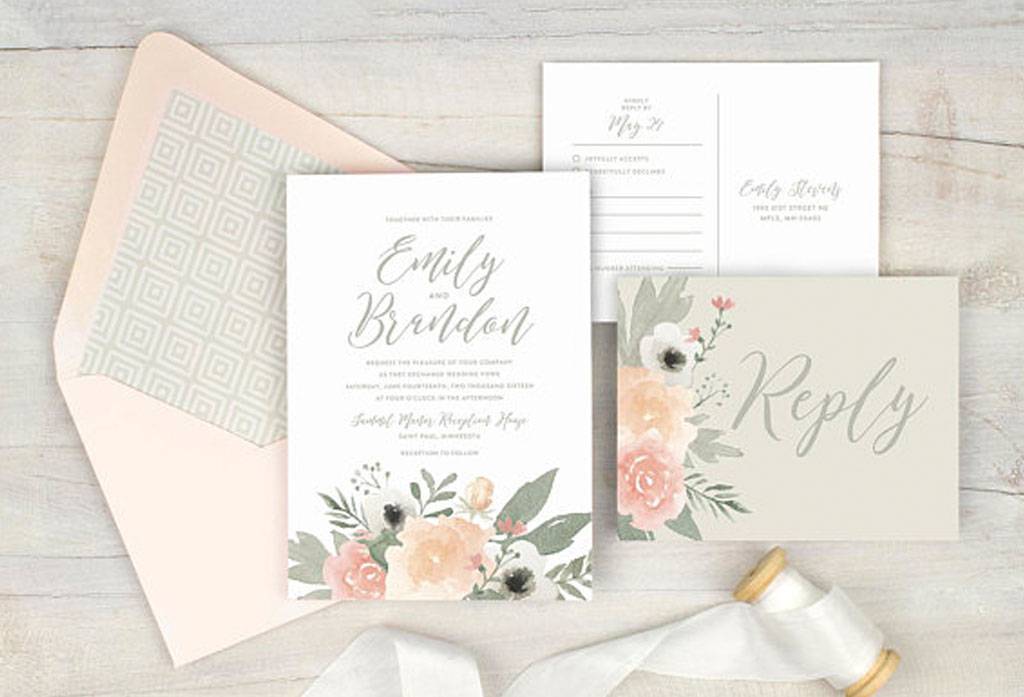 Foto: Dok. Pinterest.com
Tidak ada yang akan menyangkal dalam setiap kalimat yang tertulis dalam kitab suci sangat menakjubkan dan menyentuh hati. Bersama iringan doa yang tercantum dalam undangan, calon pengantin pun berharap isi yang terkandung dalam ayat tersebut tersampaikan dan dikabulkan oleh Sang Maha Kuasa. Seperti potongan ayat suci berikut ini yang kerap dicantumkan oleh sepasang muslim.
"Dan diantara tanda-tanda kekuasaan-Nya ialah diciptakannya untukmu pasangan hidup dari jenismu sendiri, supaya kamu mendapat ketenangan hati dan dijadikan-Nya kasih sayang diantara kamu. Sesungguhnya yang demikian menjadi tanda-tanda kebesaran-Nya bagi orang-orang yang berpikir". (Ar-Ruum ayat 21)
Dan bagi umat kristiani pula kerap mencantumkan ayat-ayat suci alkitab yang memiliki arti yang sangat mendalam.
"Therefore what God has joined together, let no one separate." (Matthew 19.6)
"Be humble and gentle, be patient with each other, making allowance for each other's faults because of your love." (Ephesians 4:2)
Ada sebagian pasangan memiliki kalimat puitis yang dikarang sendiri yang mencerminkan eratnya hubungan yang dijalin. Seperti pasangan Biko dan Indah yang menuliskan kata-kata romantis dalam kartu undangannya yang bunyinya seperti ini;
"You were you, and I was I
We were two before our time.
I was yours before I knew,
And you have always been mine too."

Selain itu ada pula pasangan yang mengutip dari salah satu tokoh. Salah satunya dari Barbara Cage yang terkenal akan kutipan-kutipan yang berhubungan dengan cinta dan pernikahan.
"Love is partnership of two unique people
who bring out the best in each other,
and who know even though they are wonderful as individuals,
they are even better together"
John Lennon pun memiliki kutipan yang hampir sama romantisnya yang menjadi bahan renungan bagi setiap pasangan agar lebih menghargai setiap cinta yang dimiliki.
"Love is a promise,
Love is a souvenir,
Once given
Never forgotten,
Never let it disappear"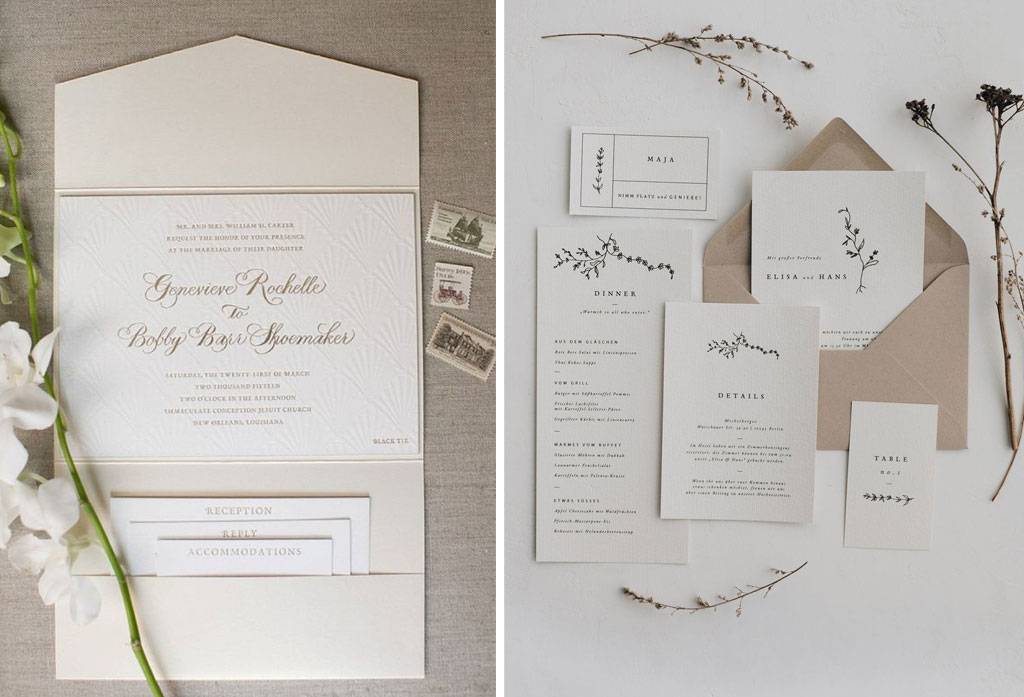 Foto: Dok. Pinterest.com
Meski terkadang puisi terdengar sedikit klise, namun banyak pasangan yang tetap menyukainya karena maknanya yang menyentuh dan dianggap cukup mewakili bagaimana perasaan kedua calon pengantin. Terdapat calon pengantin yang susah payah merangkai puisinya sendiri, dan ada juga pasangan yang lebih memilih puisi dari seorang pujangga seperti Khalil Gibran.
Tak hanya puisi, barisan kata dalam dialog film pun tidak kalah indahnya. Seperti dalam film Moulin Rouge yang mengisahkan tentang cinta Christian dan Satine sebagai tokoh sentral dalam film tersebut. Dan salah satu tokoh di film tersebut yang bernama Toulouse Lautrec berhasil membuat dialog yang diucapkannya menjadi kutipan teromantis saat itu hingga kini.
"The greatest thing you'll ever learn is just to loved in return"