Wujudkan, 'Indonesia Menuju Broadway'
Bakti Budaya Djarum Foundation melalui program Ruang Kreatif berhasil menjalin kerja sama dengan Passport to Broadway, New York. Kabar menggembirakan tersebut membuahkan hasil dengan memberikan kesempatan pada seniman muda berbakat untuk berlatih dan mendapatkan ilmu panggung melalui program pelatihan berstandar Broadway di Indonesia.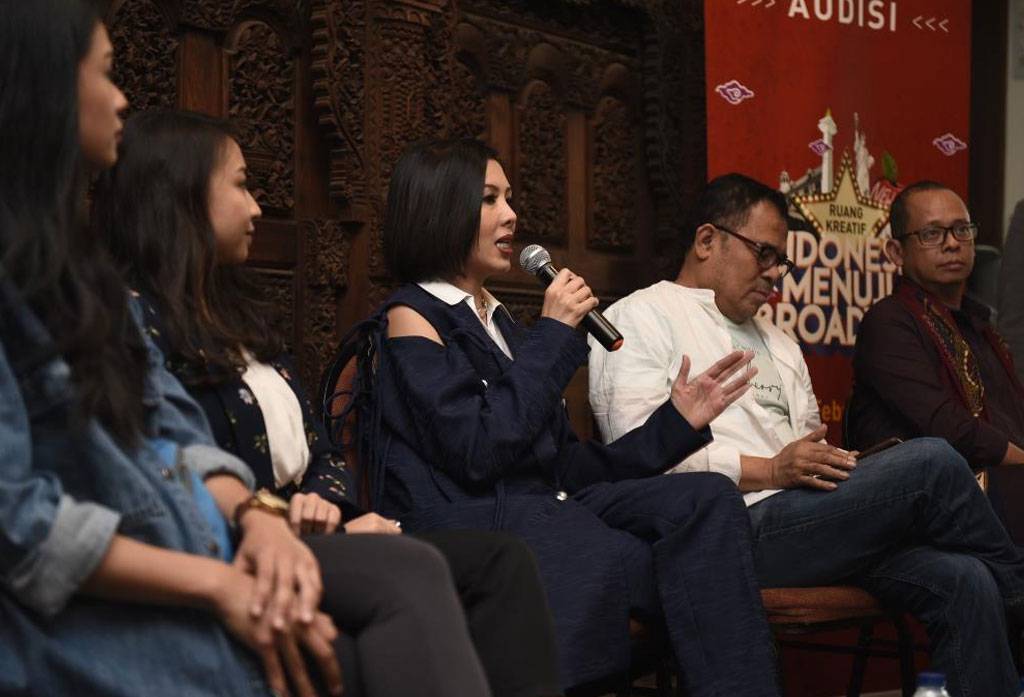 Renitasari selaku Art Director Bakti Budaya Djarum Foundation yang hadir pada press conference pada 4 Februari 2019 lalu menyampaikan harapan dari program Ruang Kreatif Indonesia Menuju Broadway untuk memberikan akses dan peluang bagi para aktor dan aktris seni pertunjukan Indonesia agar dapat merasakan pelatihan ala Broadway dan sebagai kesempatan untuk dapat mengikuti audisi di New York, kemudian menjadi salah satu pemeran Broadway dan membawa nama harum Indonesia ke kancah internasional.
Pendaftaran peserta yang berlangsung pada 10-28 Januari 2019 lalu berhasil mengumpulkan 672 peserta yang telah melalui proses seleksi hingga mengerucut menjadi 243 peserta. Para peserta yang berhasil lolos pun telah melalui audisi yang tidak mudah dengan juri-juri yaitu Ari Tulang, Garin Nugroho, Andrea Miranda, dan Ufa Sofura.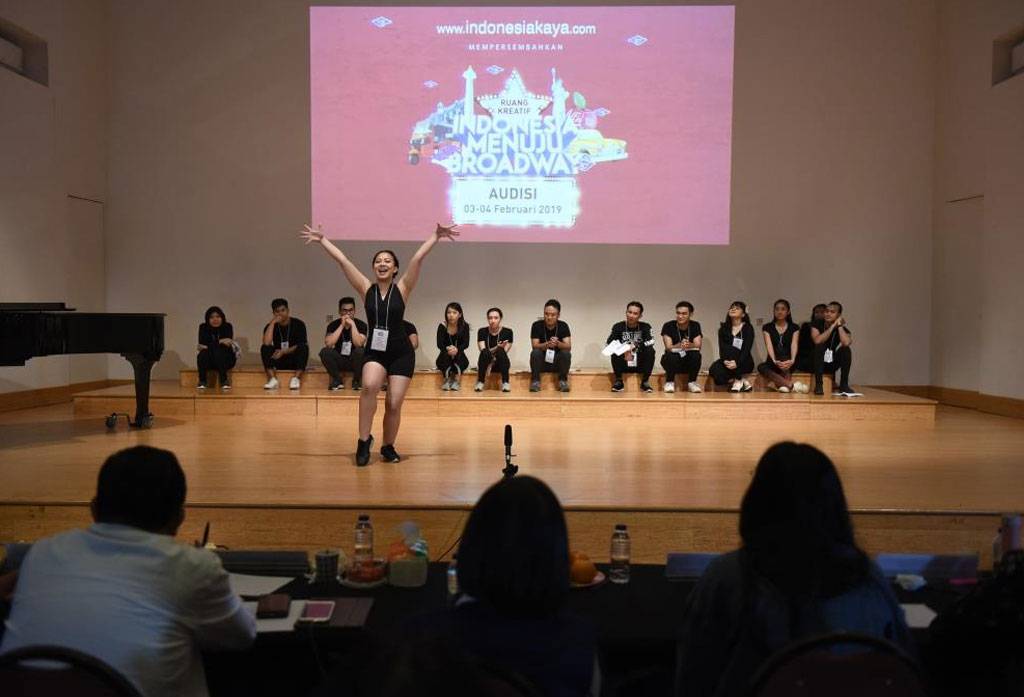 Proses kurasi terus berlanjut hingga menyisihkan 70 peserta yang berhasil lolos audisi yang telah dilaksanakan pada tanggal 3 dan 4 Februari 2019 di Balai Resital Kertanegara. Seluruh peserta tersebut berkesempatan mengikuti program pelatihan bersama pengajar dari Students Live – Passport to Broadway pada tanggal 20 – 24 Februari 2019 di Jakarta. Audisi final hanya akan ada 10 orang terpilih yang berkesempatan untuk diberangkatkan ke New York oleh Bakti Budaya Djarum Foundation dan mendapatkan pelatihan lebih lanjut tentang musikal teater khas broadway pada bulan Juli 2019.
Foto: Dok. Image Dynamics