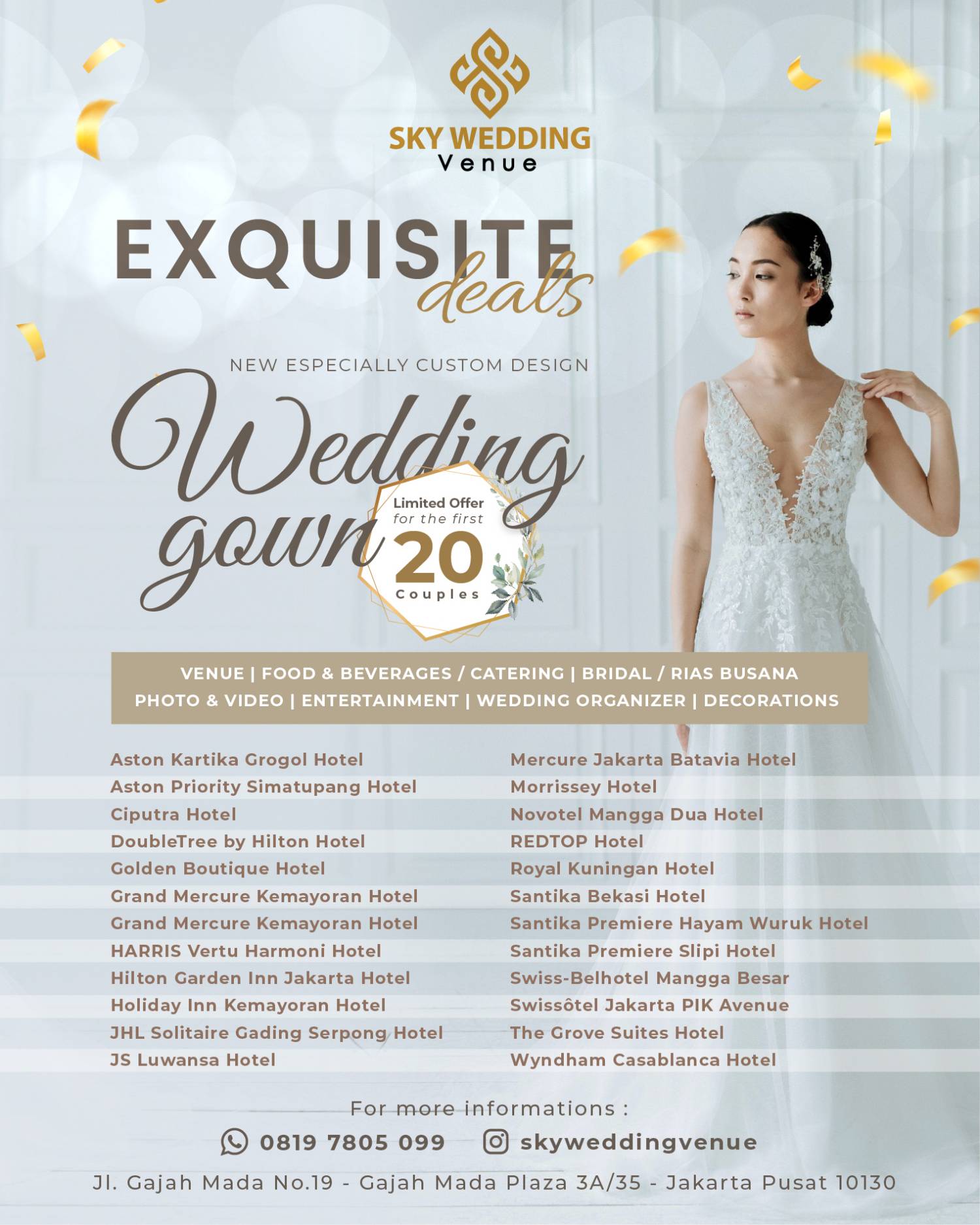 Exquisite Deals - Sky Wedding Entertainment Organizer & Enterprise
Booking Periode:
Oct- Nov 2021
.
Your wedding is lit on a budget.👌
Let`s get check in to get OUR EXQUISITE DEALS, join the rush and save that extra cash for meat and drink
.
FREE NEW ESPECIALLY WEDDING GOWN CUSTOM DESIGN only for first 20 COUPLES, so don`t miss out our special promotion in this month!!!
.
Leave all you worries in the good hands of our expertise. Call us or simply DM to find out more.