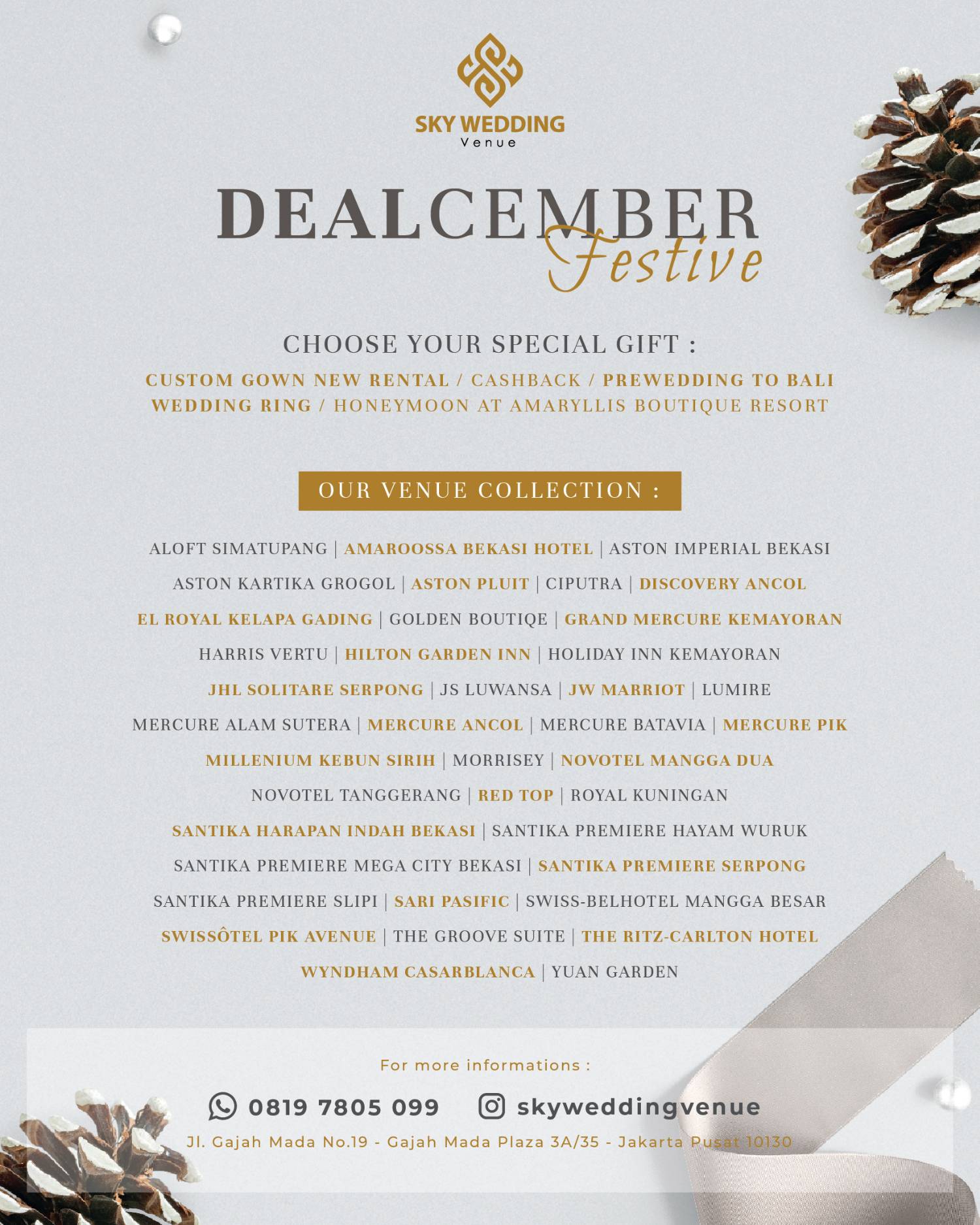 Dealcember Festive - Sky Wedding Entertainment Organizer & Enterprise
Dealcember Festive.
Choose your Special Gift :
Custom Gown New Rental / Cashback
Prewedding to Bali / Wedding Ring
Honeymoon at Amaryllis Boutique Resort
Only deal on DECEMBER 2021.
.
Lite bites will be provided by yours truly, so don`t miss out our special promotion in this month!!!
.
Leave all you worries in the good hands of our expertise. Call us or simply DM to find out more.