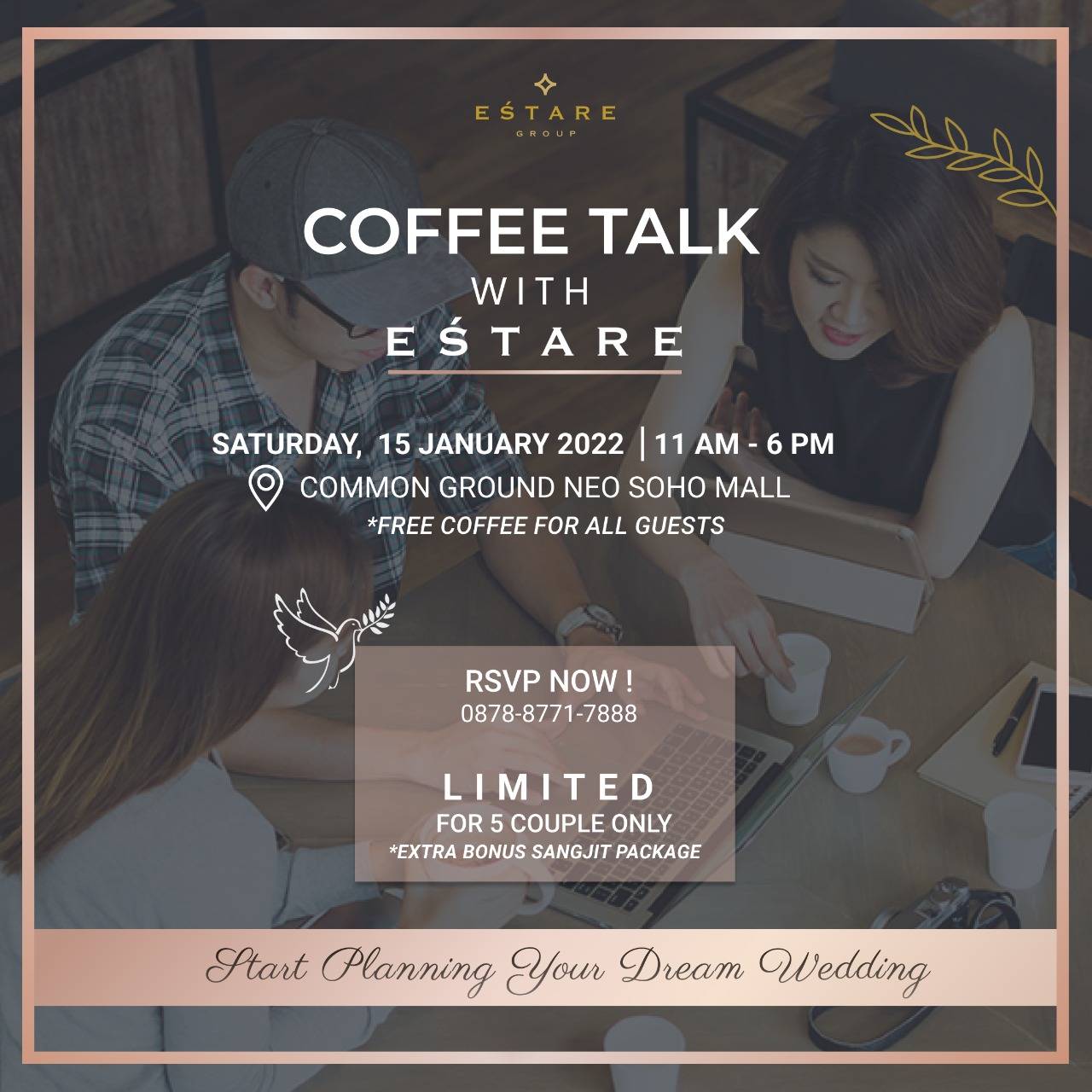 Coffee Talk with ESTARE at NEO SOHO - The Vida Ballroom Kebon Jeruk
Location:
Neo Soho, Central Park
Event Date:
Jan 2022
Event Time:
11:00 - 18:00
---
We are more than happy to have some quality time with you!
Meet us at Common Ground, Neo Soho.
Lets grab a coffee (treat on us!) and feel free to discuss anything for your wedding.

Book your dream wedding and get special bonus "Sangjit Costume Package" and have your dream wedding come true.

RSVP only
Contact us now : 0878 8771 7888
Limited 5 couples!