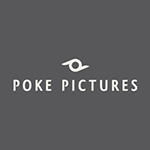 Poke Pictures
Wedding Photographer
Jakarta
Wedding Photographer
Jakarta
About
We are team of photographers and videographersthat work together; creatively and professionally; to assist you in documentingyour most special day.
You can rely on us, while you're living yourprocess to the new-step-of-your-life event, your WEDDING DAY.
Wedding vows, exchanging rings, the firstkiss, and the first dance. Those are some of things you can't recreate afteryour wedding day. That's what we are willing to assist you. To record thosespecial moments that will last forever in our professional hand.
We don't just create pictures and videos. Butalso emotion, memories, and loves. We capture every moments that you'll love tosee again in the future. You'd love to show them to your sons and daughters,grandsons and grandaughters, also your great-grandchildren.
We are not perfect, but we'll give the best(and a little bit more) that we have to assure you that your wedding day willbe recorded as beautiful as you feel on that day. Trust us, and we'll notdissapoint you.
Jl. KH Hasyim Ashari No.5A Jakarta 10130
Jakarta
Phone: +6281283055055
HP: +6287882323237
Email: info@pokepictures.com