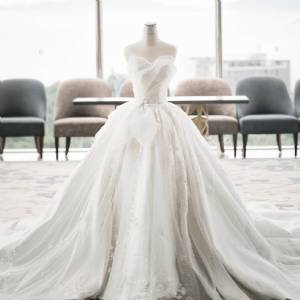 About
Couture and Haute Couture made-to-order and made-to-measure dresses, evening gowns and wedding gowns.

For immediate response, please kindly call our office: +6221 6347136 (office hours)
Office hours: Monday-Saturday, 08.00 - 17.00 (GMT +7). Closed on Sundays

Alternatively, you could reach us via email tjohnardi@yahoo.com.
In the message body, please kindly indicate the following details:
- Name:
- Instagram ID: (if available)
- Contact number:
- Function date(s): if not fix, a rough estimate
- Venue & city of function:
- Type of dress / service required: (for example, wedding gown, mother's gown, pre-wedding, engagement, sister's dress, etc)

And our team shall follow up your inquiries accordingly, as soon as possible. Thank you.