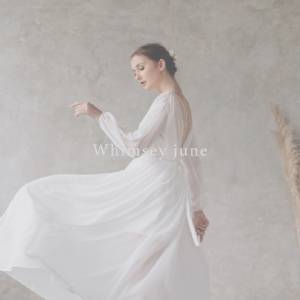 Whimsey June
Bridal House & Boutique
Bandung
Bridal House & Boutique
Bandung
About
Whimsey June is exclusively created for whimsical and free-spirited women with a touch of elegance.
Our brand and signature pieces are inspired from ancient goddesses that symbolize feminine power and inner beauty.
The name "June" is derived from "Juno", the Queen of Gods, who was a Roman goddess of women, marriage and childbirth. Juno exquisitely represents the essence of our brand as we hope that for whichever memorable occasion it is, you would feel the best in your own skin and find your true inner goddess.
Each piece is handmande with love by a team of empowered women. As each design is made to be versatile, there are no rules in wearing our robes and dresses - wear it as you wish and own it like the goddess that you are.
Sumber resik no.61
Bandung
Phone: +6281395536876
Email: Whimseyjune@gmail.com