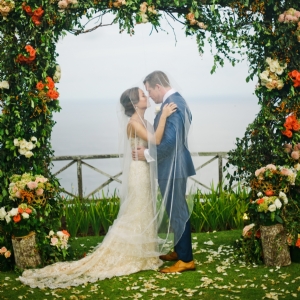 Bloomz Flowers & Event Bali
About
Background of Owner: Janice Lee Ripley
A passion for flowers and decor is the driving force for the creation of Bloomz in Bali, Indonesia. This artisan endeavor began San Francisco, California, where Janice's previous exposure to floral design brought her to the attention of Fioradella, the "it" company at that time for events including society weddings, museum openings, and holiday celebrations. Clients included Martha Stewart, Wilkes Bashford, and the San Francisco Symphony, among others. During this time she was pursuing a Masters of Fine Arts degree at the San Francisco Art Institute having recently relocated from New York.
Janice Lee Ripley opened Bloomz' doors on December 18, 2007 in Ubud, Bali to the festivities of a block party attended by friends and well wishers.
To Date: Bloomz has grown exponentially by our reputation, through word of mouth, internet and social media. This has brought us to accommodate over 80 boutique quality weddings in 2016. Since opening in 2007 Bloomz has provided innovative flowers and decor for over 650 weddings and produced hundreds of party events in Bali and beyond.
We are a group of highly experienced, talented and dedicated designers, craftsmen and organizers with innovative spirits, and we think it is a privilege to be a part of your wedding day. We are committed to interpret your own sense of style and uniqueness to create an unforgettable wedding for you.
Jl. Mertasari, Kerobokan
Kuta, Bali - Indonesia
Bali
Phone: +62816618169
Email: bloomzwedding@gmail.com