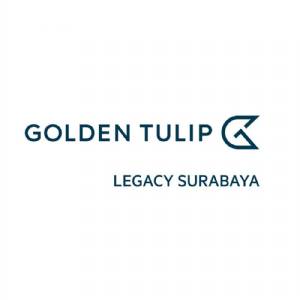 Golden Tulip Legacy Surabaya
Golden Tulip Legacy Surabaya is a brand new upscale hotel in the heart of West Surabaya. It's located just 30 minutes from Juanda International Airport, 5 minutes to the business district and TOLL road.

The hotel offers spacious guest rooms featuring luxury decor as well as immense meeting and function space, which can accommodate 1000 people. It has 205 well appointed rooms and suites (Deluxe, Premium, Executive, Junior and Chairman suite), providing an inspiring opportunity for doing business matters or ideas. In the hotel you can find fully equipped fitness center, six meeting rooms, two ballrooms, banquet facilities, spa and sauna treatments, an array of culinary sensations at its restaurants and coffee shop.
Jl. HR. Muhammad 269 Dukuh Pakis
Surabaya Whatsapp: 6281399322288
Phone: 03199020300
Email: marcomm@gtlegacysurabaya.com