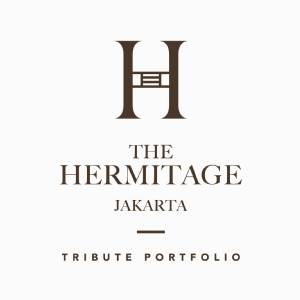 About
INTIMATE WEDDING AT THE HERMITAGE JAKARTA

The Hermitage, a Tribute Portfolio Hotel, Jakarta builds on its noteworthy story and Located on a quiet, trees-lined street in Menteng. Offer old-world charm, the new boutique hotel occupies one of the most interesting buildings in Jakarta.

Originally built in 1923, the grand Art Deco structure has served as Dutch telecommunications office the Menteng Telefoongebouw, home to the Indonesian Ministry and Culture, and the site of Bung Karno University. Steeped in historical ambiance at lobby area you will find photograph each corner and details from this iconic historical building before the restoration, Vintage Telephones, Old map from Batavia and Menteng as decorative antique in lobby area. As part of history we also take the opportunity to keep timeless beauty of the building and put the frame of Roof tiles, Brick, Terrace tiles, and Hinges along the corridor Mezzanine floor. Take a walk back in time as you pass through old time era.

Celebrate an intimate wedding in style and luxury with us. Our team can advise you on all the necessary details to make your wedding a perfect once-in-a-lifetime occasion that you will cherish forever.
Spend quality time with each every one of your guests, feel relaxed and at home amongst your nearest and dearest and enjoy a really special and intimate atmosphere. Bring all your Pinterest boards to life and add those personal touches that make all your guest feel like they are part of your day.
By Appointment Only
Jakarta
Phone: +622131926888
HP: +6281210406179
Email: lusia.irma@marriott.com