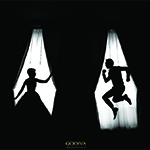 Godiva
Photographer & Videographer
Photographer & Videographer
About
HI THERE! Welcome to GODIVA Picture!
First, thanks for visiting us..
We are a group of passionate people based in Indonesia creating a lovely pictures from your special moment to be unforgettable memory..
We would love to hear from you about any inquiries that requires photo & video services.
Donít hesitate to contact or email us..
Sincerly,
Godiva Team
Jl. Sukaati Raya, Amaya Residence A 18
Bandung
Phone: +6281320035035
HP: +6281320035035
Email: godivapicture@hotmail.com