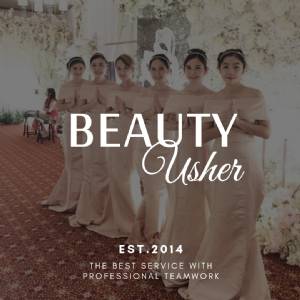 About
Beauty Usher - The Best Service with Professional Teamwork - Est.2014

Established in 2014. Beauty usher is a wedding usher specialist based in Tangerang, Jakarta, Bogor and Depok.
Beauty Usher provides services to help the Bride and Groom in the guest greeting department.
We are professional usher service that are polite, meticulous and active to help.
We pride ourselves in our organized system with our professional teamwork to give the best service on your special day.
For more info:
Instagram @beauty_usher
WhatsApp 081314141433.
Watch our Video "Beauty Usher Procedure" in the Beauty Usher Youtube channel.
Beauty Usher - The Best Service with Professional Teamwork - Est.2014
BSD serpong utara, Tangerang Selatan, Banten
Serpong-Tangerang
Whatsapp: 6281314141433
Phone: +6281314141433
Email: beautyusherindonesia@gmail.com