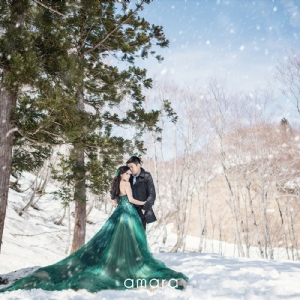 Amara Pictures
Photographer & Videographer
Photographer & Videographer
About
ABOUT THE NAME
Many people dont know or ask us why we use Amara as our name. Amara is a common greek name that means Everlasting. So with the name Amara Pictures, we hope we can create and capture your moment to last eternally.
ABOUT THE STYLE
God gave us a very Colorful world to lived in. We have Spring, Summer, Fall, and Winter Season which have a different mood & color. We have 5 Awesome continents which gives us a different nature and culture. To us, creating a beautiful pictures means to capture a beautiful moment without too much color editing in post-productions.
Because we knew that the color that we lived in, is the best color of all. So we are gonna stick to real life color without too much color editing.
To put it simple, our style is no other, Candid - Casual - Romantic
ABOUT THE TEAM
The best services comes from the best crew. We are carefully selecting our Crew and we only takes the best of the best. When we said the best, is a combination of techniques, social skill, and eagle eyes to captures all of the great moments. Also our policy is we are strictly only taking 2 clients / day. To maintain our quality of services is equal on every clients.
By Appointment Only
Jakarta
Phone: +628174840360 / +6287888837735
HP: +628174840360 / +6287888837735
Email: Amarapics@hotmail.com