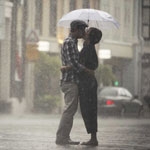 Ancaleksmana Videography
Photographer & Videographer
Photographer & Videographer
About
Ancaleksmana Videography yang berbasis di Jakarta, adalah sebuah team yang awalnya (2006) mengerjakan project-project non wedding seperti: TV Commercials, Company Profile, Video klip musik dan juga sebagai sub vendor beberapa advertising ternama di Jakarta. Berawal dari hobby kami bercerita melalui media video, pada tahun 2010 kami membuka divisi untuk pengerjaan PREWEDDING videography. Karena banyaknya permintaan klien, diakhir 2010 kami membuka divisi Wedding Documentary (liputan hari-H) dengan style cinematic yang identik dengan background kami.

Terbiasa dengan treatment iklan yang begitu detail, maka dalam pengerjaaannya kami pun mengadaptasi treatment tersebut ke dalam wedding videography kami. Bagi kami detail adalah unsur kesempurnaan. Penggabungan antara insting journalist dan kepekaan dalam detail, membuat video kami memiliki keunikan tersendiri. Melalui konsep video yang bertema, kami memberikan video yg lebih personal ke setiap couple, karena bagi kami setiap couple memilki ceritanya sendiri. As we like to tell our clients, "You never know how your love story could be told, until you see it for yourself."

Kemudian di tahun 2014, kami meluncurkan produk baru kami yaitu Sir Loris Video Booth, mengangkat konsep yang begitu fresh dan fun layaknya suasana pesta sehingga membuat moment di acara anda akan lebih menarik dan seru.

Bukan hanya berupa video biasa, kami akan merekam segala keunikan tingkah laku tamu anda dalam bentuk video klip slow-motion untuk menghidupkan kembali moment hari bahagia anda. Hanya dengan mengunduh ke akun jejaring sosial milik anda seperti Facebook, Youtube, Path dan Instagram, anda dapat berbagi moment kebahagian dengan orang-orang terdekat di sekitar anda.

Untuk anda yang bergerak di bidang industri, berbagi melalui jejaring sosial juga merupakan cara termudah untuk meningkatkan promosi bisnis anda.

By Appointment Only
Jakarta
Phone: +628159934298 / +628161308868
HP: +628159934298 / +628161308868
Email: ancaleksmana@gmail.com