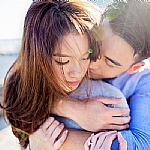 Monopictura
Wedding Photographer
Jakarta
Wedding Photographer
Jakarta
About
MONO
Is one, personal and uniquely YOU.
Not just documenting your life story. We also want to involving more. We getting in the mix, close and personal with the people, places, and its soul. We assured that every person have their own unique story in life. Every moment of your lifetime is very special for us, as you. So, let us involve and convert your life tale into set of pictures. Everlasting and unfolding stories behind are yours!
How you imagine your lifetime story will turn out to be...? Get in touch and let's get a chat for it. You would never lost every page of your life, chapter by chapter.
Sunter Permai Jaya 4 Blok A5 No 18
Jakarta
Phone: +6287777988919
HP: +6287777988919
Email: pat@monopictura.com