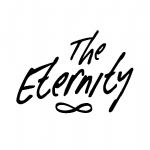 The Eternity
Photographer & Videographer
Photographer & Videographer
About
We bring fifteen years experience in commercials photography into the wedding.
Guarded by Anton Ismael as our Creative Director
Our everyday routines are creating perfection of images for millions eyes to see in magazines, newspapers and billboards.  Now with this very same attitude, this very same team, We are speak our mind.Now we want people to see what we see.
Jl. Nangka I No. 6Cipete Utara, Jakarta Selatan
Jakarta
Phone: +6221-739 4050
HP: + 6281 80880 9427
Email: weare@eternity.id