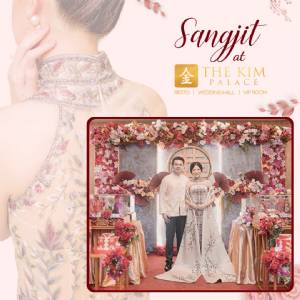 The Kim Palace
Wedding Venue & Restaurant
Wedding Venue & Restaurant
About
Once in a lifetime moment made memorable
We are a brand new restaurant/ballroom in Pluit area that offers 5 star service to our customers while at the same time maintain reasonable prices.
Our main goal is to satisfy our clients by making their once in a lifetime moment very memorable both for the newly wed and the attending guests as well. The Kim Palace restaurants will also offer special Chinese dishes crafted by our International Chef from outside of Indonesia.
Overall, this venue will be the upcoming most sought after restaurant and wedding hall in North Jakarta for its signature dishes and exceptional service.