Simple Chic Elegance Wedding Of David & Lianty At The Royal Santrian
DAVID CRIPPEN & LIANTY ADRIANI KINARDI - 02 MEI 2015
Cerita pertemuan antara Lianty dan David cukup unik. Bermula dari SMS yang nyasar, akhirnya Lianty dan David malah menjadi teman. Kerap bertemu dan bertukar pikiran menumbuhkan perasaan berbeda di hati keduanya.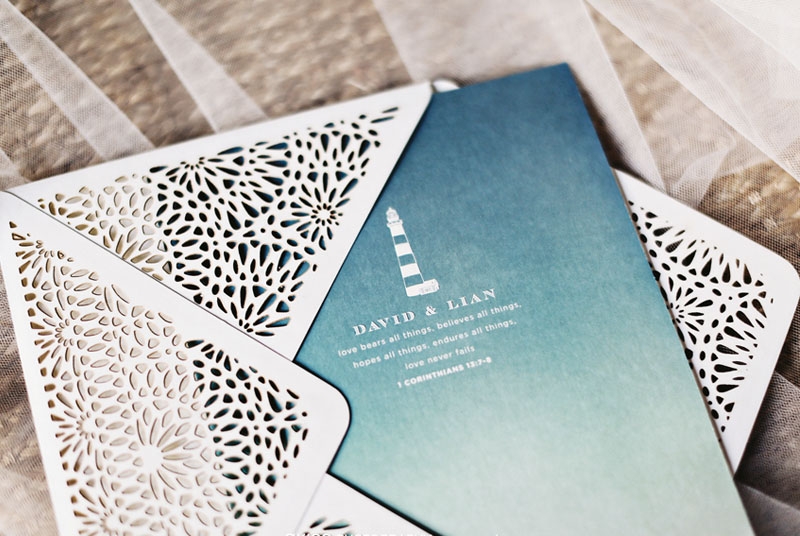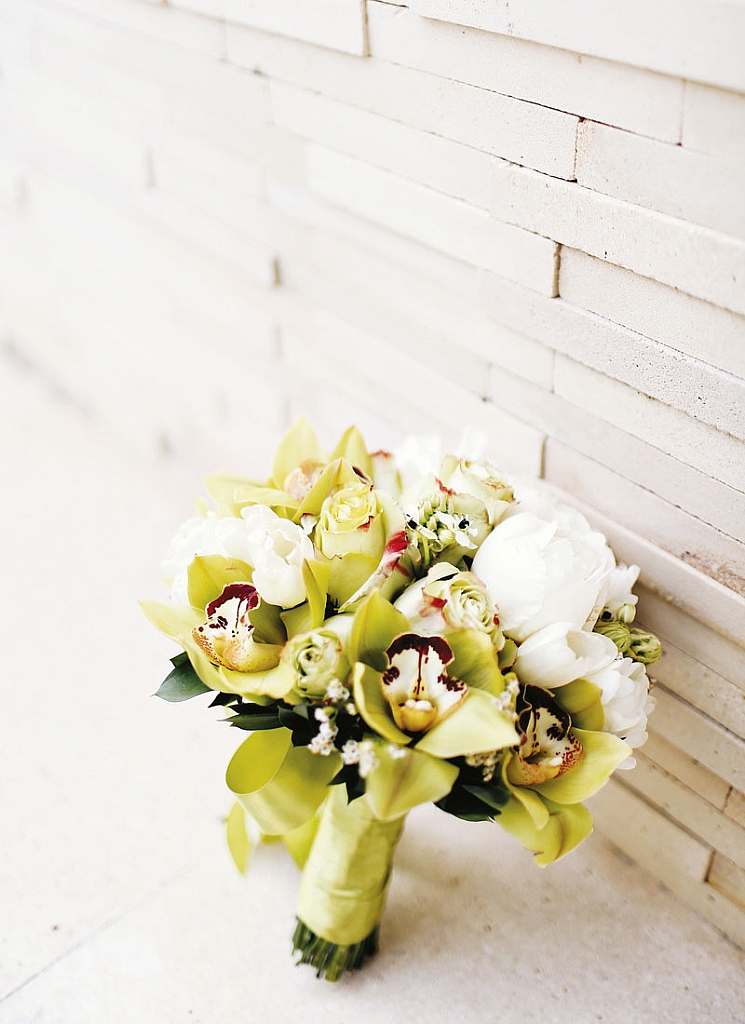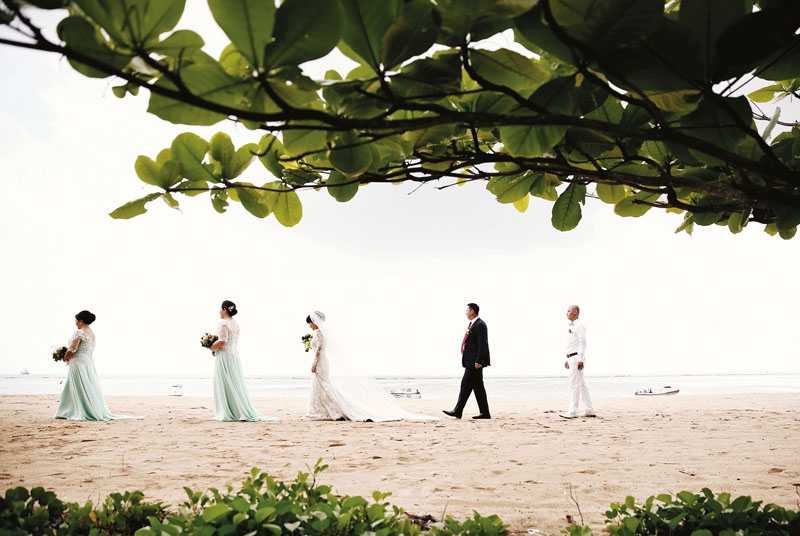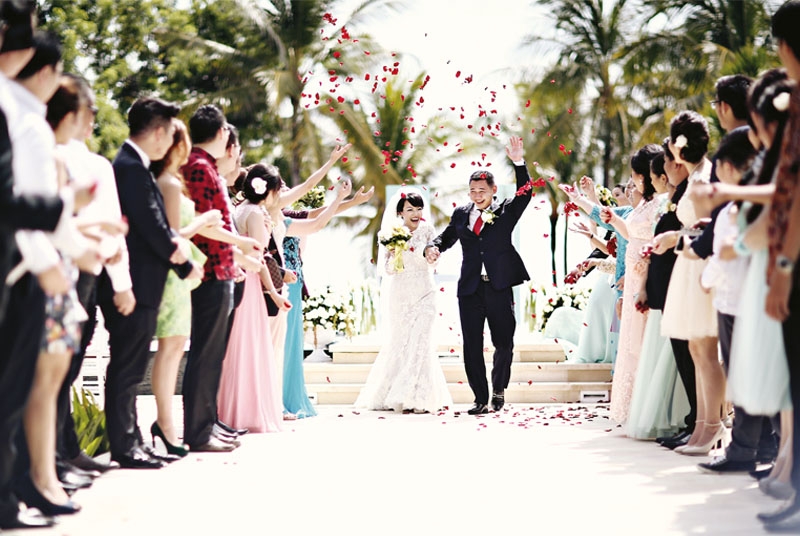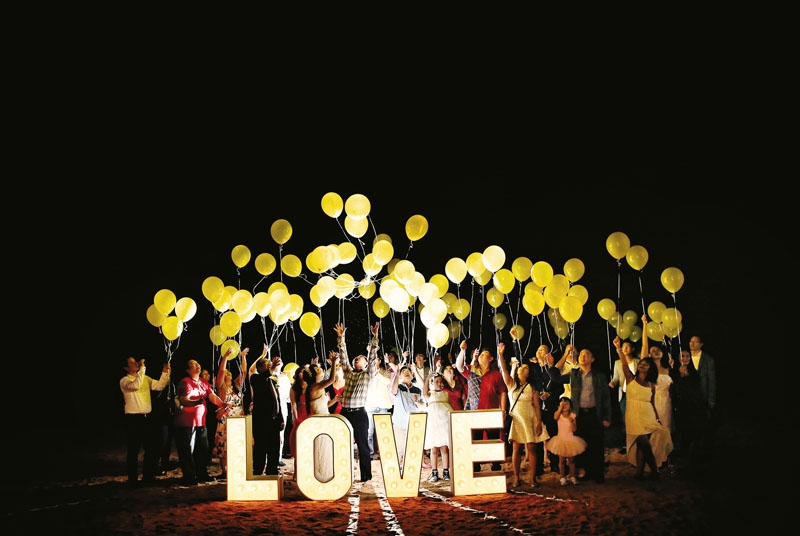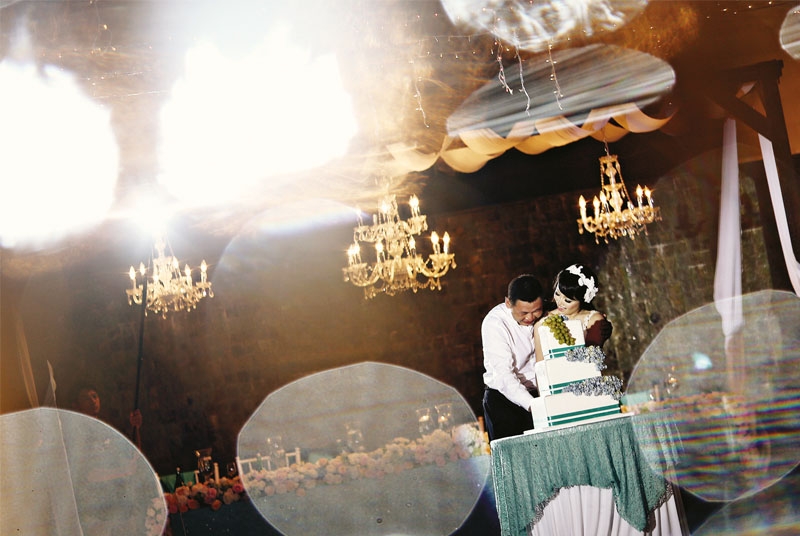 Behind The Wedding Proposal Segala persiapan untuk melamar sang pujaan hati telah dilakukan David. Memastikan semuanya akan berjalan lancar. Namun ada kisah lucu yang menyertai acara di hari itu. David yang kelelahan terlambat bangun. Padahal sesuai tradisi, dirinya tidak boleh datang terlambat ke rumah Lianty. Panik pun menyerang. Dengan serba terburu-buru David pun bergegas mempersiapkan diri agar tidak terlambat. Beruntung, hari itu jalanan yang biasanya macet ternyata dapat David lewati tanpa hambatan dan ia pun tiba tepat waktu. Semua lancar dan semua anggota keluarga yang hadir merasakan aura bahagia dari David dan Lianty.
Wedding Party Theme Tema pesta pernikahan yang dipilih adalah "Simple Chic Elegance with Tiffany Blue and Pale Green Colors". Venue pesta yang dipilih adalah The Royal Santrian yang sangat simpel, modern, elegan dan menawan, sesuai dengan kepribadian David yang serius. Warna tiffany blue dipilih oleh Lianty karena sesuai dengan dirinya yang amat menyukai warna-warna lembut. Warna tiffany blue dinilai cocok dengan konsep pesta di venue dekat pantai dan hijau pucat terlihat menawan berpadu dengan pemandangan serba hijau di The Royal Santrian. (Baca juga: Being Beautiful & Fresh)

The Wedding Preparations Persiapan pernikahan dilakukan cukup lama, dimulai dari setahun sebelum hari pernikahan. Lianty dan David rajin melakukan venue inspection di Bali hingga akhirnya jatuh hati kepada The Royal Santrian. Setelah itu, dengan dibantu Varawedding, kedua calon pengantin menentukan wedding vendors lainnya dan detail-detail untuk hari-H dari Jakarta. Beberapa kali mereka terbang ke Bali untuk melakukan uji makanan dan lain-lain, memastikan semuanya lancar, hingga hari kedua sebelum hari-H, mereka dan para anggota keluarga terbang ke Bali untuk melakukan gladi resik. Kedewasaan sikap membuat mereka mampu mengatasi stres selama masa persiapan. Jika banyak pasangan yang mengalami pertengkaran, Lianty dan David memilih bertukar pikiran, banyak melontarkan gurauan, dan saling menguatkan.

Wedding Gown & Suits Lianty banyak melihat gaun pengantin di beberapa butik, namun tidak ada yang mampu membuatnya jatuh cinta seperti ketika melihat gaun pengantin karya desainer Phangsanny, yang berbeda dari desainer lain, vintage sekaligus modern. (Baca juga: 6 Gowns For Modern Bride). Bahan-bahan yang dipilih pun amat berkelas. Sedangkan David, yang saat itu berada di Singapura memilih jas buatan Giorgio Arman.
The Best Moment Bagi Lianty, selama pemberkatan berlangsung adalah momen yang paling sakral dalam sebuah upacara pernikahan. Semua pihak dari keluarga dan teman terdekat mendoakan yang terbaik untuk pasangan mempelai. Momen penuh haru lainnya adalah ketika pasangan mempelai melakukan sungkem kepada orang tua, berbicara kepada mereka dari hati ke hati. Hujan deras yang berhenti tepat saat acara-acara penting akan berlangsung membuat Lianty dan David yakin, pernikahan mereka diberkati pula oleh sang Mahakuasa. Banyak tamu dari kedua belah pihak yang dengan kompak mengatakan bahwa mereka sangat merasakan aura intim dan hangat di pesta pernikahan Lianty dan David. Para tamu dapat bebas menikmati acara resepsi dengan santai, berbincang, dan bercanda. Menu makanan dan minuman pun mendapatkan acungan jempol. Well, that rain can`t stop them to having fun!


F&B Several kinds of Sushi, Beef Salad, Beef Tenderloin, Grilled Lamb, Roasted Beef, Squid Lemon Grass, Gindara Fish, Pastas , Assorted Fruit Tarts, Fruit Mousse, Eclairs, Chocolate Mud Cake, Green Tea Creme Brulee, Quesadilla, Mini Spring Rolls, Champagnes, XO, Whisky.