The Wedding Of David & Inneke Dominated With Pink, White And Gold Colors In Grand Admiral Ballroom
LEONARDO DAVID KRISTIANTO & INNEKE DESY LILIANAWATI - 01 MARET 2015
Inneke lebih dulu mengenal kakak David yaitu Denny karena beribadah di gereja yang sama. Sikap David yang mandiri, bertanggungjawab, pekerja keras, dan setia mampu meluluhkan hati Inneke. Sedangkan yang membuat David terpesona kepada Inneke hingga rela menunggu cukup lama karena Inneke adalah wanita yang sederhana dan mau menerima David apa adanya.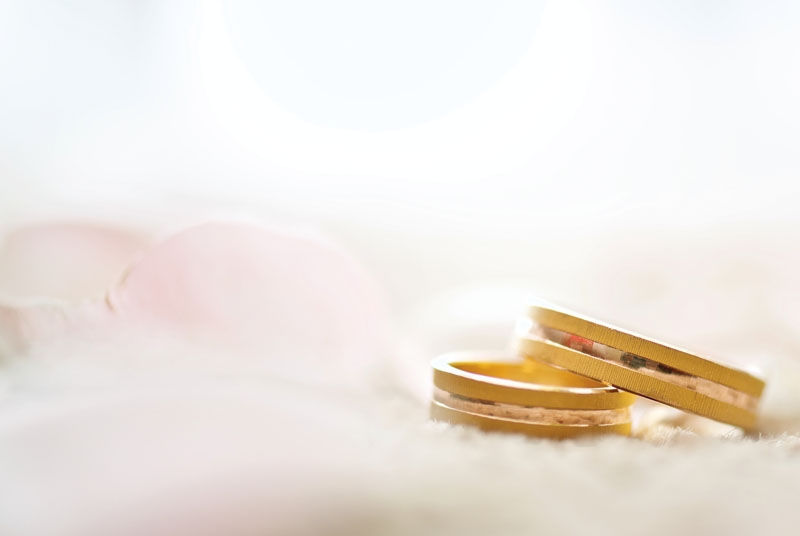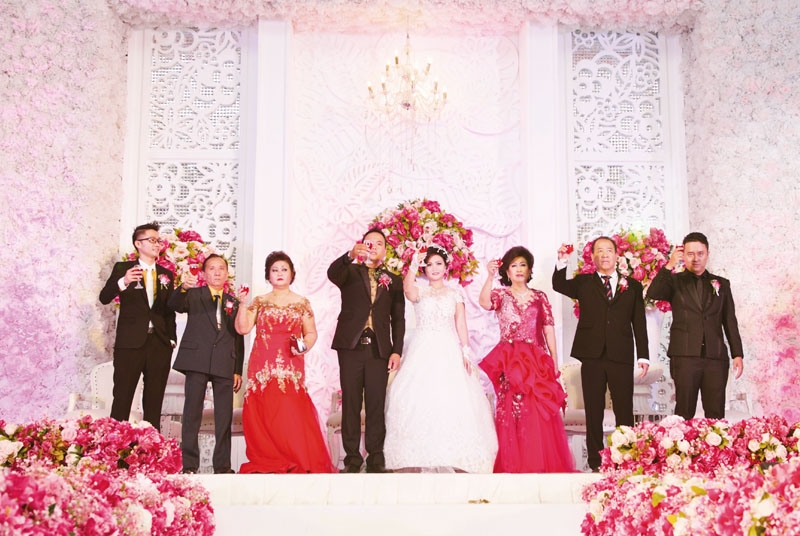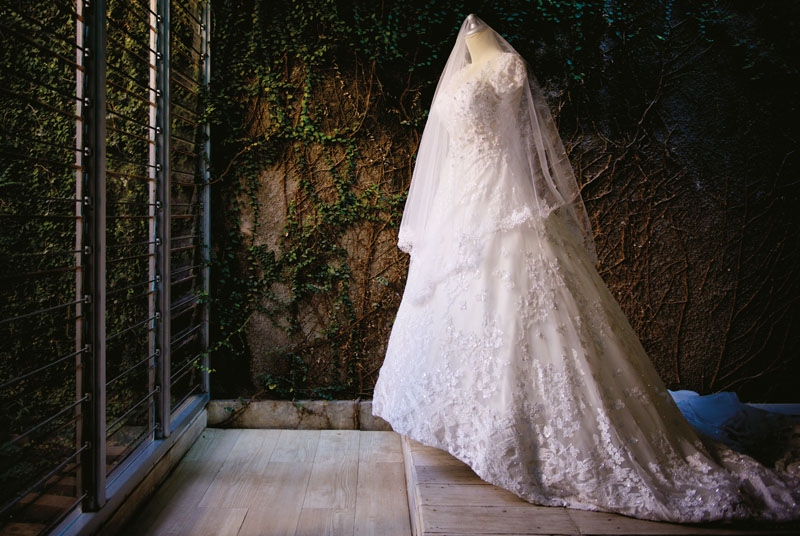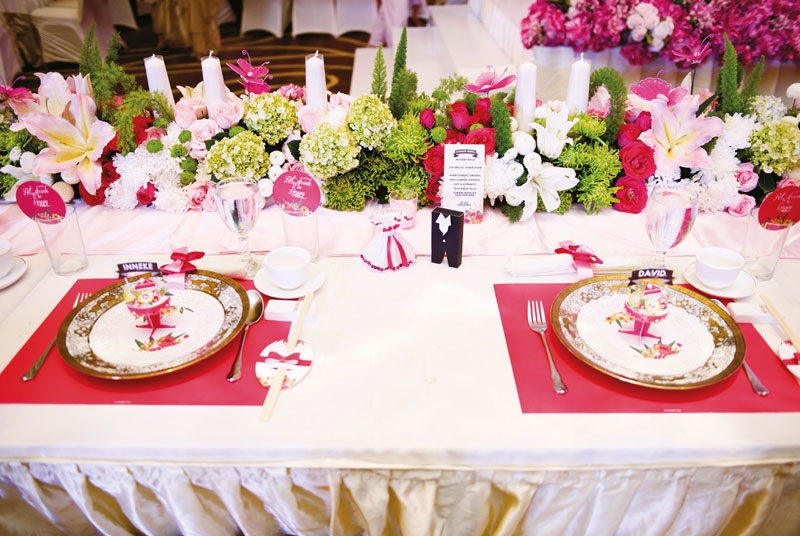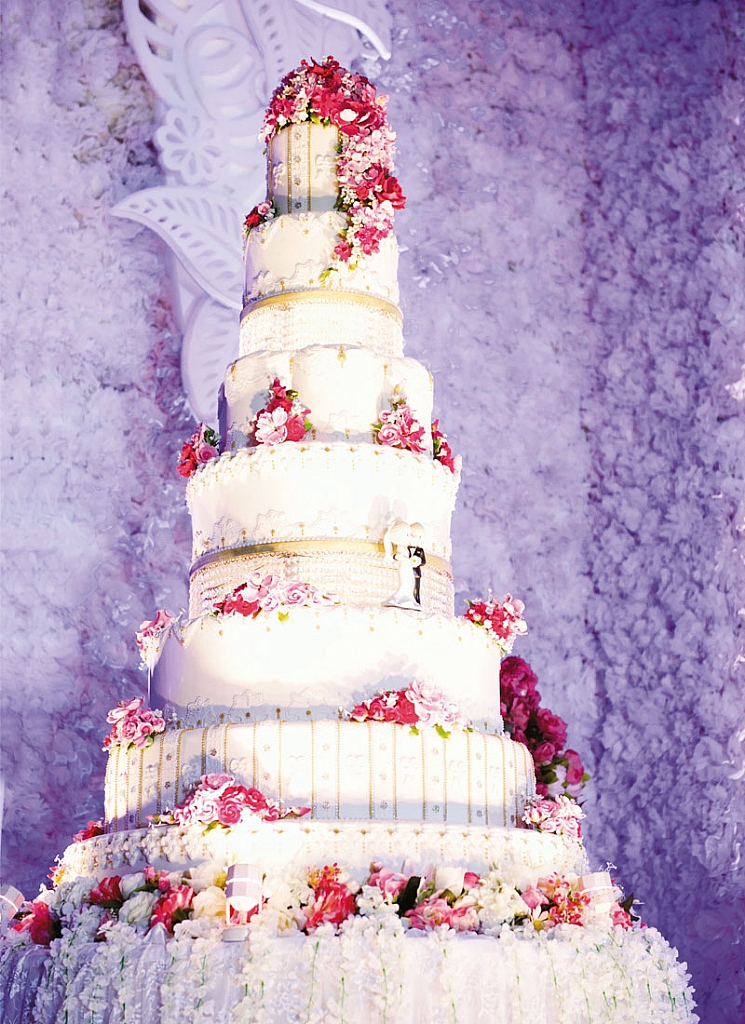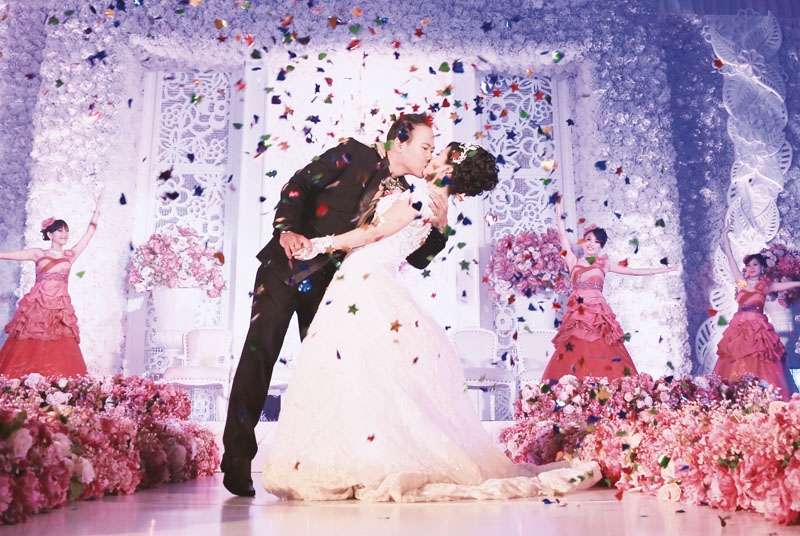 The Proposal Meski tidak ada yang unik dari cara David melamar Inneke, keduanya amat bersyukur karena diberi oleh Tuhan pasangan hidup yang memang mereka butuhkan dan tentu saja mendapatkan restu dari kedua orang tua.

The Wedding Party Theme David dan Inneke memilih warna pink, soft white, dan gold. Selain ketiga warna itu menjadi warna favorit, keduanya berharap rumah tangga mereka akan dipenuhi oleh cinta kasih, kelembutan, kesucian, kekudusan, menjadi hal yang amat bernilai.
Wedding Preparations Seperti kebanyakan pasangan lainnya yang tengah melakukan persiapan pernikahan, David dan Inneke pun mengalami berbagai hal seperti, perbedaan pendapat mengenai pemilihan gaun, pemilihan tanggal dan berbagai macam lainnya. Memang menyatukan dua keluarga yang berbeda tidaklah mudah, tapi David dan Inneke percaya bahwa rencana Tuhanlah yang terbaik dan terjadi dalam kehidupan mereka berdua. Ketika problem datang, David dan Inneke mengatasinya dengan berdoa.

Wedding Gown & Wedding Suit Untuk pemilihan gaun, David menyerahkan modelnya kepada Inneke. Ketika memilih vendor gaun pernikahan sempat terjadi perbedaan pendapat namun dapat diselesaikan dengan baik.

The Best Moment Bagi Inneke dan David, setiap detik dan menit yang berlalu di hari pernikahan mereka adalah momen terbaik di dalam hidup mereka. Ada dua acara yang menurut David dan Inneke tidak akan mereka lupakan hingga hayat menjemput yaitu saat mereka melangkahkan kaki menuju altar, merasakan berkat yang luar biasa dari Yang Maha Esa dan saat mengucapkan terima kasih kepada kedua orang tua mereka.