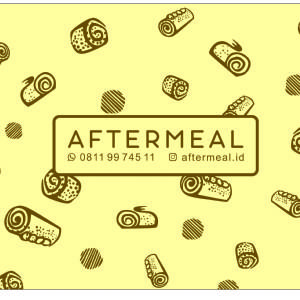 Aftermeal
0
2.1k
About
After Meal, you definitely need dessert. And this is where you can get it. Try our signature Roll Cake.
Let your mouth taste our soft, moist, cotton, fluffy sponge cakes with the richest, creamiest, finest cream like ice cream inside. Simple but can make you happy. Baked and served freshly every morning, made with high quality ingredients.
No preservatives, No emulsion, Less Sugar, Less Sweet.
Jl Bangun Nusa Raya No 93, Ringroad Cengkareng
Jakarta
HP: +628119974511
Email: aftermealid@gmail.com