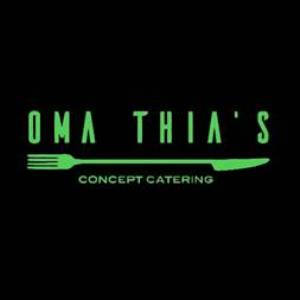 Oma Thia's Kitchen Catering
Catering & Sweet Corner
Denpasar
Catering & Sweet Corner
Denpasar
Nestled in Jalan Gunung Salak, North Denpasar,
our kitchen can accomodate up to 5 events a day, supported by adequate equipment.
High quality and selected ingredient specially chosen to make a healthy and hygienic food.
Food will be prepared by professional and experienced kitchen team
to provide you with truly exceptional food and make your event unforgettable.
High quality of service, handled by professional staff, leading to customer satisfaction.
The one and only catering service that can modify the buffet arrangement
with the wedding concept itself.
With flower decorations and hanging lamp
to beautify the night.
Not only buffet, we also serve set menu and "family style" share plate.
Nice and unique food plating with the quality of 5 stars hotel,
simply will quench your tastebuds.
Beverage will be prepared and served by our professional bartender, to brighten up your event.
Let's drink and be merry!
By Appointment Only
Denpasar
Phone: 03619066411
HP: 081916756606
Email: don@omathiascatering.com