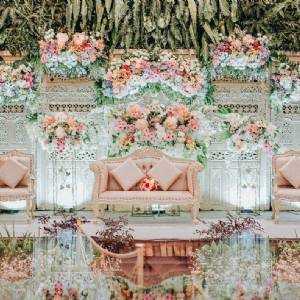 Lumire Hotel & Convention Center
348
366.9k
About
Celebrate the biggest day of your life in one of our spacious venue. We believe happily ever after is not a fairytale, it's a choice. Plenty reasons a couple to prefer Lumire Hotel & Convention Center as a preferred Wedding venue. Our Grand Ballroom is suit up to 1000 persons. Create your wedding concept and bring it to live in our Grand Ballroom or celebrate your unforgettable moment at our Terrazo Poolside Lounge.
Our dedicated Wedding Specialist will pay attention to your vision and ready to deliver compassionate service from preparation to reception in every details. When the big day arrives, you'll be able to lighten up and revel in the joy of celebration.
Located next to the Atrium Plaza Mall in the heart of the historic Senen district, giving an easy access for all witnesses you wish to come on your big day. We believe you deserve the best happily ever after when you made your decision to go for Lumire Hotel & Convention Center.
Jl. Senen Raya No. 135 Jakarta Pusat 10410
Jakarta
HP: +6287784520677
Email: ardiansyah@lumirehotel.com