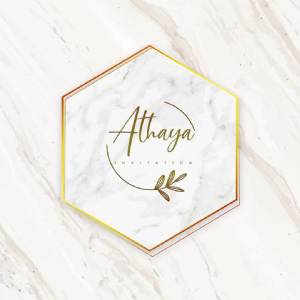 Athaya Invitation
1
11.5k
Athaya Invitation
Kami menawarkan cara baru untuk mengundang kerabat dan teman di Acara bahagiamu, dengan Digital intitation anda dapat dengan mudah mengirimkan undangan kepada siapapun dan dimanapun mereka hanya dengan smatrphone anda. Kami selalu memberikan yang terbaik untuk Momen bahagiamu, dengan Desain yang simple, dan yang pasti anda dapat membuat Custom digital invitation anda sesuai dengan Tema acara.
Kenapa harus Digital Invitation ?
Lebih hemat Biaya
Menghemat waktu anda
Pengiriman undangan ke semua teman/saudara dimanapun di seluruh dunia
Pengiriman cepat menggunakan ( Email,Whatsapp,Instagram,Line dan social media apapun )
Confused about inviting friends and family to come to your wedding but far away in the world? Now there is no need to worry, because Athaya invitation makes it easy to create digital invitations, with just one click, you can invite anyone and anywhere !
jl.wibawa mukti 2 , Gg H.dehir Rt.07/Rw.02 No.87 kel.jatituhur, kec.jatiasih , Bekasi Kode pos : 17425
Bekasi
Phone: 081310733964
Email: athayainvitation@gmail.com