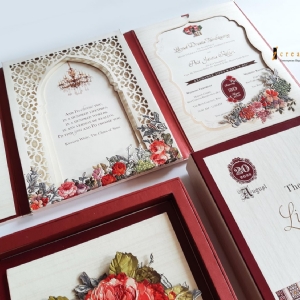 Icreation
364
637.9k
Your wedding invitation is the first connection you make with the guests who will share your special day with you.
You know the wedding invitations have to be just right. You want it to be unique, like your love. And you want it to reflect the two of you perfectly.
We offer wedding invitations for a wide range of styles and budgets. Create memorable invitations by having each component custom printed.
Workshop

Jl. Taman Tekno Blok E1 No. 8, Kawasan Industri & Pergudangan Bumi Serpong Damai Serpong-Tangerang
Phone: +62217566 805
HP: 08128523225
Email: info.icreationcard@gmail.com

Jl. Darmo Selatan VIII / JJ - 15,
Surabaya
Phone: +62317317757
By Appointment Only
Palembang
Phone: +628158824268