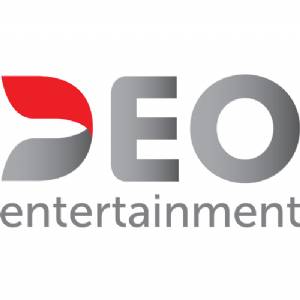 About
"LIVE YOUR MOMENTS WITH MUSIC ",

Di dalam sebuah acara atau pesta, setiap moment bahagia dan indah sudah pasti menjadi bagian penting yang tidak bisa dipisahkan. Untuk menciptakan itu hiburan musik adalah bagian utamanya, karena dengan mendengar alunan music yang indah, atmosfir romantic dan ceria akan hidup dengan sendirinya dalam perasaan anda.
Oleh karena itu sesuai dengan tagline kami "LIVE YOUR MOMENTS WITH MUSIC" ,kami Deo entertainment bukan hanya hadir untuk menghibur atau bermain music. Tetapi kami ingin membuat lebih sempurna moment yang anda ciptakan. Deo Entertainment memiliki musisi yang professional dan berpengalaman yang berasal dari lulusan beberapa sekolah dan universitas music ternama di Indonesia maupun diluar Indonesia. Selain itu kami bekerja sama dengan musisi terkenal yang sudah masuk didalam industry music di Indonesia. Sehingga kami yakin bisa menjamin kepuasan anda. Kami dapat menyediakan sajian music untuk wedding party, product launching, company gathering, private party dan acara - acara lainnya .
Jl. Satria Raya Blok C4 No 11 Bumi Satria Kencana
Bekasi
Phone: +6281294763333
HP: +6285694633711
Email: deoentertainment@yahoo.com