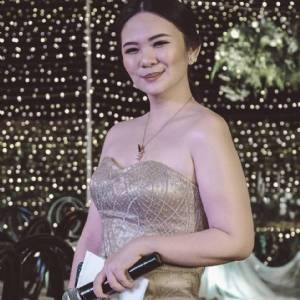 Jenita Darmento (MC)
0
2k
Jenita started her freelance MC career in Singapore, back in 2013. She has done many events such as : Weddings in many cities in Indonesia and Singapore, Formal Gatherings, Product Launching, and Corporate Events.
She believes that every great event is inseparable from a great MC who wittily help to manage the flow of the event and create the perfect ambiance.
She is also a certified 'MC & TV presenter' by Talk-Incorporation. A public speaking school that owned by two renowned Indonesian TV presenters, Becky Tumewu and Erwin Parengkuan.
For further enquiries, Please do not hesitate to contact her through Whatsapp at +62813 4499 5742 or Line : jenita.darmento
Looking forward to assist you and be a part of your wonderful celebrations. =)
pluit murni raya no33
Jakarta
Phone: +6281344995742
Email: jennita_d@yahoo.com