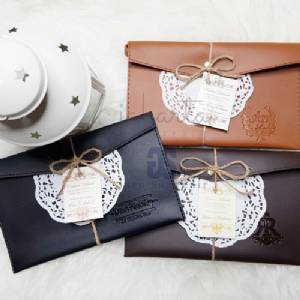 "Special wedding souvenir, for your special day!"
Berawal dari kegelisahan hati. "Kenapa souvenir mewah harus mahal?"dan yang mahal pun banyak yang tidak ada fungsinya.
Kami berikan yang terbaik untuk hari special kamu!
Kami pencetuspertama!
Dan kami penemu konsep pertama! Bagaimana barang mewah bisa di jual dengan harga sangat
murah!
MURAH, MEWAH DAN BERKUALITAS.
Dengan d ibekali pengalaman sejak tahun 2010 dibidang Garment dan dengan support dari tenaga kerja ahli berpengalaman lebih dari 10 tahun, kami berkomitmen untuk memberikan dan mempersembahkan yang terbaik untuk hari special kalian. Membuat hal kecil untuk melengkapi hari besar kalian menjadi lebih indah dan menjadi kenangan yang tak akan terlupakan!
Started with curiosity, "why luxury goods are very expensive?" and even they are so expensive, they are worthless.
We only give you the BEST for your special day!
We are the first!
And we are the inventors of this concept where you can purchase luxury good with very affordable price!
AFFORDABLE, LUXURY AND QUALITY!
We have been established since 2010 in the garment industry and with supports of 10 years-experienced experts, we are committed to offer and give the best for your special day. Adding small things to complete your big day and leave nothing but memorable memories!
"Love is a promise, love is a souvenir, once given never forgotten, never let it disappear."
Jalan kelapa hibrida 3. BD1/7. Pondok kelapa
Jakarta
Phone: +622122845083
HP: +6287884898699, +62817766663,