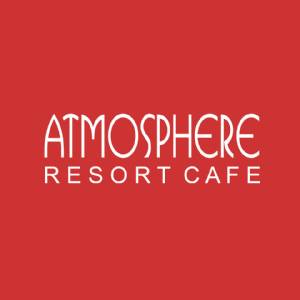 Atmosphere Resort Cafe Bandung
Wedding Venue & Restaurant
Wedding Venue & Restaurant
Standing on the area of ??3000 m2, Atmosphere Resort Café comes with the concept of semi-fine dining restaurant, serves a special dining atmosphere, where the visitors come not just to eat, but also be able to sit back and relax while enjoying the "atmosphere". Located in the center of Bandung, this Café has architectural dominated by natural shades that create a unique atmosphere because it rarely ever happens in other restaurants in town. The interior adapting a natural scenery of the island of Bali, which offers a cozy ambience, comfortable and relaxing to all visitor who want to relieve stress and fatigue activities in the city. In addition, there are also food & beverage with variety of menu.
At Atmosphere Resort Café visitors can freely choose where to eat preferred because this café has a different view and atmosphere were varied for each section. Main building consists of two floors and also basement. The main floor of the nuances of fine dining, and is dominated by a traditional minimalist touch, the romantic ambience is getting intense with Live Music held in this area every night.
The second floor consists of big 'Lesehan' Table with each a capacity of 10 people; fine dining in the middle area and right-side terrace with balcony has its own charm with a natural panoramic view of Bandung; as well as fine dining in the middle area to the left which is suitable for the visitors with privacy because it is enclosed and separate from other areas.
Behind the main building, there are 3 fish ponds filled with water plants and 12 huts with Balinese touch. Starting from the hut sitting on the floor suit for 4 people to lodge seats that suit for 30 people.
SPECIALTIES
Atmosphere Resort Café serves variety menu of Europe, Asian and Indonesian. For European food, Tenderloin with Café de Paris served with potato wedges, creamy spinach, and carrot vichy in a buttery café de paris sauce is one of Best Seller menu in Atmosphere. In addition to the various European steak, one of Asian menu is the best seller at Atmosphere Resort Café is Sop Buntut Bakar. The menu is highly recommended by the visitors because the way of processing the tail is not served soupy like Oxtail in general, but grilled after previously seasoned and the soup is separated. Special Menu of our café which is also favorite is Grilled Norwegian Salmon, American Mixed Grill, and Lasagna Verde.
For the Appetizer, Escargot is our Signature Dish, and Zuppa Morella for category of soup.
For the Beverages, Atmosphere has a wide variety of drinks, ranging from a variety of coffee, tea, juice, milkshakes and mocktail up with a variety of cocktails, beer and wine. About 70 types of wine available in the café from France, Australia, California, Chile and Italy.
Most favorites are Rainbow Atmosphere and Healthy Juice.
As for Dessert, Matcha Adzuki Bread and Apple Pie became our best seller currently. Also, Atmosphere has its own pastry products titled 'Cake Me Up' which produces Fondant Cake, Cupcake, Drip Choco Cake, Cake Pop, etc. https://www.instagram.com/cakemeup_bdg/
FACILITIES
In order to make visitors enjoy the meal with more relaxed atmosphere, we provide Live Music for every dinner time, starting at 19:30 until 22:30. Various types of light music is played, ranging from piano and saxophone instruments, up to a full band which play the songs from top hits to oldies.
Every two times a year, Atmosphere holding a music event with a variety of guest stars, such as Kahitna, Raisa, Tulus, Judika, Glenn Fredly, Rossa, Maliq & d'Essentials, Isyana and many more.
To accompany the visitors dine and relax, there are also eight units of plasma TVs 32" in some corners of the room and 1 big screen 144" at ??the second floor. In addition to supporting the mobility of consumers, Atmosphere also provides free Wi-Fi Internet Access, which is supported by the provider Centrin Online. Other facilities here is 2 spots of rest room for first and the second floor and also the Praying Room (Mushola).
With capacity of 650 persons, along with basement parking and the front area that can accommodate up to 100 cars, Atmosphere Resort Café is the most fitting place to visit with family, friends, or make it as a place for recreation, meeting, gathering, wedding and birthday party.
By Appointment Only
Bandung
Whatsapp: 628981794125
Phone: 628981794125
HP: 628981794125
Email: marketing2@atmosphere.co.id