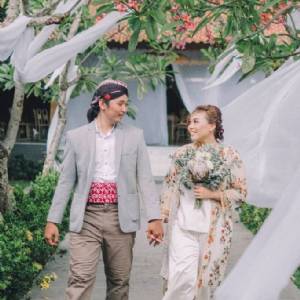 Bilik Kayu Heritage Resto
Wedding Venue & Restaurant
Wedding Venue & Restaurant
0
7.9k
Bilik Kayu Heritage Resto
Pilihan yang tepat untuk menikmati kuliner berkualitas dan menikmati visual bangunan joglo juga area semi outdoor, sangat nyaman untuk bersantap bersama keluarga, kolega ataupun untuk pertemuan spesial.
Sajian menu-menu pilihan dan kehangatan pelayanan dari seluruh staff kami, bisa anda nikmati dengan harga yang terjangkau di tengah kota jogja yang sangat strategis.
Venue dengan bermacam pilihan kapasitas dan fungsi bisa anda reservasi, dengan menghubungi tim marketing kami.
salam hangat, terimakasih.
Opening Hours
Sunday-Thursday : 08.30-22.00 WIB
Friday-Saturday: 08.30-23.00 WIB
We hope that you will find items you know and love from past experiences as well as new favorites to try each time you visit Bilik Kayu Heritage Resto.
JL. IPDA Tut Harsono ( Timoho ) 72 Muja Muju, Umbulharjo
Yogyakarta
Phone: 08112655620
Email: sales2.bilikkayu@gmail.com