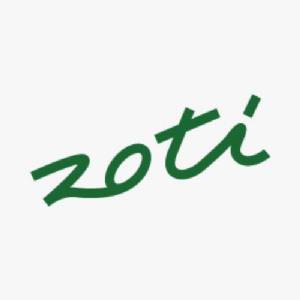 Zoti
Wedding Venue & Restaurant
Wedding Venue & Restaurant
About
Greetings from Zoti (d/h Ocha & Bella) !!
Located in the Hip Menteng Neigbourhood in Jakarta, Zoti is the ideal wedding venue for your special day! With its warm, inviting atmosphere, exceptional Italian and International cuisine and also charming outdoor area, Zoti is a favorite for young couple looking for a different and unique wedding atmosphere and environment. Whether it's your Engagement Party, Bridal Shower, Wedding Celebration and Pre Wedding Photoshoot, our team of Professionals at Zoti is committed to providing extraordinary service, attention to details to a memorable wedding experience.
Located at Morrissey Hotel, we also offer a selection of 135 studios, lofts and apartments available for the Bride and Groom as well as for your overnight guests. Wake up on your first day as husband wife in the centre of this vibrant city.
By Appointment Only
Jakarta
HP: +628118881694
Email: sales@zotijakarta.com