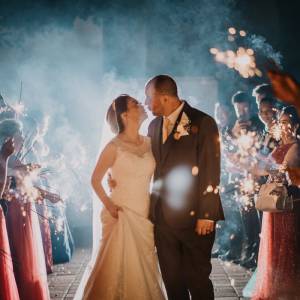 The Springs Club
Venue & Restaurant
Serpong-Tangerang
Venue & Restaurant
Serpong-Tangerang
Last active: about 9 hours ago
4.9 (3 Reviews)
Review Anda Sangat Membantu Untuk Calon Pengantin Yang Sedang Mempersiapkan Pernikahan.
Jadilah yang pertama untuk me-review The Springs Club. Review anda akan sangat membantu calon pengantin yang sedang mempersiapkan pernikahan.
Recommended!!

5.0/5.0 | 3/30/2018 | Service: Venue & Restaurant

We had our wedding reception at The Springs Club Royal Ballroom on 25th March 2018 and it was a lovely evening filled with laughters and happy tears. There were around 600 guests and there were sufficient amount of food, good service, flexibility and punctuality. The building is complemented with a spacious and secure parking area which is really a plus point since it creates a good first impression for the guests. We decided to use most of the partnered vendors offered by the TSC and are very satisfied overall, the event flew smoothly with no apparent problems! If you`re looking for a venue with a reasonable price and minimum hassle, TSC is the place to be :)

P.S: Mba Esther was also very helpful during the preparation period. Thank you mba!

Extremely Happy - The Wedding of Reggy and Sandra

5.0/5.0 | 2/8/2016 | Service: Venue & Restaurant

dari awal survey di The Springs udah suka banget karena aksesnya gampang, tempat parkirnya luas, ballroom nya besar, ada teras outdoornya menghadap ke kolam renang bagus banget..staff nya juga sangat kooperatif..n terutama makanannya enaakk..pilihan vendor nya juga oke punya..bener2 ga nyesel n sangat merekomendasikan The Springs Club.

very satisfied

4.8/5.0 | 2/1/2015 | Service: Venue & Restaurant

Desember 2014 saya mengadakan pernikahan di springs. Awalnya agak ragu krn ada beberapa pilihan selain springs untuk yg daerah serpong. Tapi setelah ngbrol dengan marketingnya, eh kecantol jg deh deal disana. Soalnya mrk helpful bgt dari segala aspek.

Di hari H semua berjalan tanpa masalah. Kami minta kursi tambahan langsung di sediain. Pokoknya ga nyesel pilih springs. Ceilingnya juga tinggi 9meter jd kesan megah keliatan.