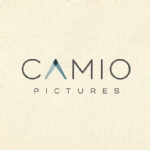 Camio Pictures
Wedding Photographer
Serpong-Tangerang
Wedding Photographer
Serpong-Tangerang
5.0 (3 Reviews)
Review Anda Sangat Membantu Untuk Calon Pengantin Yang Sedang Mempersiapkan Pernikahan.
Jadilah yang pertama untuk me-review Camio Pictures. Review anda akan sangat membantu calon pengantin yang sedang mempersiapkan pernikahan.
Professional, quick service and hasil foto cetar

5.0/5.0 | 7/17/2018 | Service: Wedding Photographer

Dari awal tahu vendor ini, d naksir banget ama hasil jepretan foto2 mereka. Vendor ini d professional banget sih, pas hari H pun berasa fun aja pas difoto, teamnya juga friendly2, jadi suka becanda2 juga pas foto, hasil fotonya pun natural, ga kaku gt. One week setelah wedding, mereka pun d kirimin sneak peeknya sama SDE yang udah diedit lebih cakep, kerjanya benar2 cepat d, tapi hasilnya tetap memuaskan. Biasanya mintain all files gitu lama banget (pengalaman prewedding sama vendor lain), tapi ini ga diminta malah tiba2 udah dikirimin.

Owen, Ines & Igwan

5.0/5.0 | 9/18/2017 | Service: Wedding Photographer

pertama tau camio karena kenal sama owen, tapi setelah liat hasil-hasil fotonya sukaa pake bangetttt, apalagi foto-foto prewednya bagus banget. Akhirnya ambil paket prewed dan foto video hari H dari camio dan tidak menyesal. Dari awal mau prewed aku mau yang cuma di studio dan ga keluar kota dari Jakarta karena malass.... Tapi ko Igwan dan ci Ines sangat meyakinkan kita dan akhirnya jadilah kita prewed ke Lombok. Hasilnya aku dan ricko suka pake banget. Lombok bener-bener sesuai yang di recommend sama ko Igwan, Lombok itu beda! Hahaha... Thank you buat ko Igwan, ci Ines, Reita & Windy buat prewed yang keren, hasilnyaa kita berdua sukaa sekaliii, dan tidak menyesal untuk prewed jauh-jauh ke lombok. Buat foto & video hari H, camio bener-bener pro banget. Mereka bisa jadi fotografer, videografer yang professional, calm, banyak ide, dan buat aku dan ricko santai dan tidak tegang di hari H. Semua sesi foto video bener-bener fun dan nyaman bukan cuma foto yang kaku-kaku gitu deh pokoknya. Ga menduga sama sekali foto hari H bakalan relax dan ga terasa aja gitu, tiba-tiba fotonya banyak banget ternyata... Hahaha... Thank you ko Owen, dio, adit & mario buat hari H yang super fun loh... :) Keep up the goodwork ya camio, semoga selanjutnya bisa foto-foto lagi di camio buat next project foto yang lain yaa.... PS: Ga sabar tunggu albumnya jadi yaaa....

The Wedding of Reggy and Sandra

5.0/5.0 | 2/8/2016 | Service: Video Shooting

Dokumentasi hari H kami dibantu oleh Camio pictures..dari awal liat2 katalog foto n video mereka uda impressed..trus pas hari H tim nya oke banget..tepat waktu, ga ngerepotin, pengantin ga ngerasa keganggu sama sekali..sepanjang sakramen juga oke banget gak banyak pergerakan jd ga mengganggu sakralnya acara tapi dokumentasi tetep bisa bagus hasilnya..keren banget..ngambil foto ga pernah lama jd antrian foto ga lama..recommended.