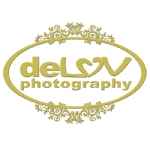 deLuV Photography & Videography
Photographer & Videographer
Photographer & Videographer
55
9.1k
deLuV Photography menyediakan pelayanan jasa di bidang fotografi Wedding | Pre/Post Wedding | Candid | Baby&Kids | Family | Documentary. 
deLuV Photography memberikan pelayanan fotografi yang terbaik kepada Anda, dengan harga yang relatif terjangkau. 
deLuV Photography akan mengabadikan setiap momen cinta Anda.
"Let's Dream and Make Your Precious Moment HAPPEN With Us!!!"

Info Portfolio & Pricelist :
By Appointment Only
Malang

HP: +6281233096676
Email: deluvfotografi@gmail.com