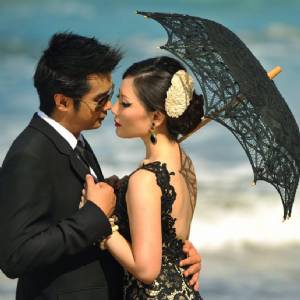 Mario The Nine
Photographer & Videographer
Photographer & Videographer
63
16.8k
Since late 2005, we admire artistic photographs and love capturing every single beautiful moments. We then took it to the next level.
We are a bunch of passionate photographers, who are fully committed to our job, because we simply love it.
Photograph tells everything. And we believe all artistic pictures come from the heart and they are soulful. Art never has limit to us.
That is the reason why we always create something new and extraordinary, for capturing emotion artistically and exploiting the story behind it.
We never re-create work that we have made.

THEREFORE, WE CHALLENGE YOU, TO OPEN YOUR MIND AND EXPERIENCE WHAT WE BELIEVE!

Jl. Manunggal No.18 Meruya Selatan, Kebon Jeruk
Jakarta
Phone: +622158902282
Email: info@mariothenine.com