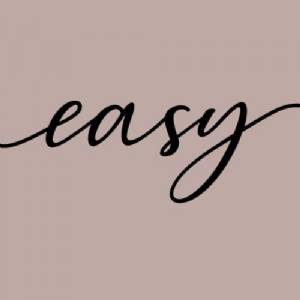 Easy Indonesia Weddings
Wedding Planner & Organiser
Wedding Planner & Organiser
About
WHO WE ARE?
Easy Indonesia Weddings is an online platform bringing together a collection of Unique Wedding Venues to hire for Destination weddings, offers many Romantic Wedding Destinations around Indonesia.

We know how hard it is for couples to find awesome and easy to customize package online to get hitched at (because we feel you).

We also know that there are plenty of venue owners, managers and qualified suppliers out there struggling to get on to couple's radars (because we feel you too!) This is where we come in. EIW connects venues with couples who want an intimate wedding away from home that's a bit special for their big day.

Like a lot of modern couples, we believe that the best weddings are about fun times spent with loved ones in amazing, memorable spaces.

We create a beautiful and customizable package online for each of our venues. We also soon will provide Online Planning tools that will be easy for couples to keep on track.
WHY CHOOSE US?
EASY, stress-free Destination Wedding Planning. Professional, competent, reliable and honest. This is our promises to you!

We will bring to your wedding:
- Over 5 years of experience tomake your wedding look good and feel good.
- A firm commitment to excellence, adherence to the highest possible work ethics and ependable services.
- Expertise & knowledge about our listed Wedding Destinations most professional vendors.
- Strict adherence to your budget and no nasty, last-minute surprise fees.
- EASY and Personalized
We only take a limited number of weddings per assigned Wedding Specialist to ensure undivided attention to planning and arranging Client Wedding
By Appointment Only
Bali
HP: +6287887169000
Email: easyindonesiaweddings@gmail.com
By Appointment Only
Tangerang
Phone: 087787110194
HP: +6287887169000
Email: felyciaproject@gmail.com