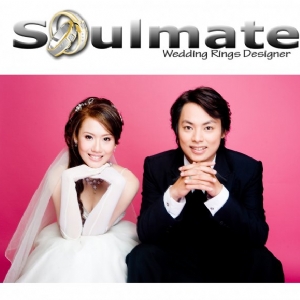 Soulmate Wedding Ring
131
95.2k
About
WHAT KIND OF JEWELRY DO YOU OFFER?
Diamond Wedding Rings , Engagement Ring , Man Ring , All Custom Jewelry , GIA Diamonds, All.
DO YOU OFFER CUSTOM DESIGN OTHER THAN SELECTING THE STONE AND SETTINGSEPARATELY?
Yes
HOW LONG DOES IT TAKE TO GET A RING?
3 - 31 days production
DO YOU OFFER A PAYMENT PLAN?
Yes
DO YOU OFFER CUSTOM DESIGN WEDDING RING?
Yup.. for free
WHAT KIND OF JEWELRY DO YOU OFFER?
Wedding bands/ rings, Engagement rings, Bracelets, Earrings, Necklaces, Other
DO YOU PROVIDE CATALOG OR CUSTOM JEWELRY?
Custom-made , Catalog/ off-the-shelf , Designer-jewelry , Other
DO YOU PROVIDE CERTIFICATION (I.E GIA)?
Yes , GiA any size and shape
DO YOU OFFER A PAYMENT PLAN?
Yes , 3 - 6 - 12 month
DO YOU PROVIDE AFTER SALES SERVICES?
Yes , Free Lifetime services for Cleaning
FOR RINGS, DO YOU HAVE SIZE ADJUSTMENT SERVICES?
Yes ,
HOW FAR IN ADVANCE SHOULD YOUR CLIENT MAKE AN ORDER?
1 month
WHAT MAKES YOUR PRODUCT AND SERVICES UNIQUE?
We can serve you online and offline store at Mall Artha Gading. We have more than 200 pcs wedding rings design in our store. You can select or customize your own ring. We provide the best services for consulting, budgeting , 3D Modeling and Manufacturing. Consulting : Diamond Grading and Jewelry Setup, Sketch Drawing Budgeting : Find the best portion suitable your budget. 3D Modeling : Using update 3D presentation for custom jewelry Manufacturing : With Computerize Casting Process. Buy back guaranteed
WHAT PAYMENT SYSTEMS ARE AVAILABLE FOR YOUR BUSINESS?
Bank transfer, Credit card payment, Cash , 12x instalment 0%
WHEN WAS YOUR BUSINESS ESTABLISHED?
December 2007
IS THERE A MINIMUM ORDER REQUIREMENT?
No
WHAT IS YOUR PAYMENT TERMS?
30% down payment
DO YOU PROVIDE SERVICES IN OTHER CITIES OR COUNTRIES?
Yes , We can deliver to other city in Indonesia. You can contact us for more information
DO YOU SHIP WORLDWIDE?
Yes
Mall Artha Gading

Ground Floor Blok A3 No 3-5, Kelapa Gading.
Jakarta
Phone: +622145863995
HP: +628179968668
Email: soulmaterings@yahoo.com