Blue Color Dominate Chris and Nia's Wedding In Merlynn Park Hotel
CHRISTIANTO TANUWIJAYA & DEWINITA - 14 DESEMBER 2014
Awalnya keduanya bertemu di kantor, dikenalkan oleh kolega kerja Chris dan Nia. Setelah perkenalan dan pengenalan karakter, Nia merasa sosok sang kekasih sangat mandiri dan sangat bertanggung jawab. Walaupun Chris bukan pria romantis, ia selalu berusaha menjadi yang terbaik untuk Nia.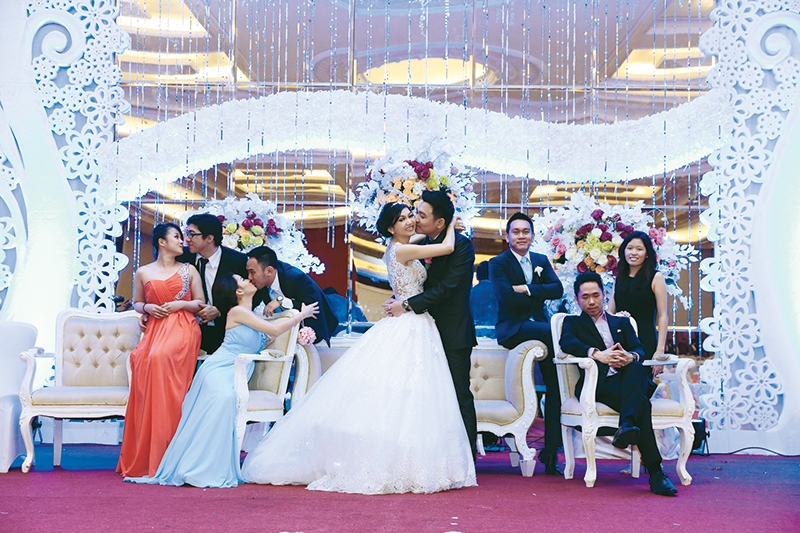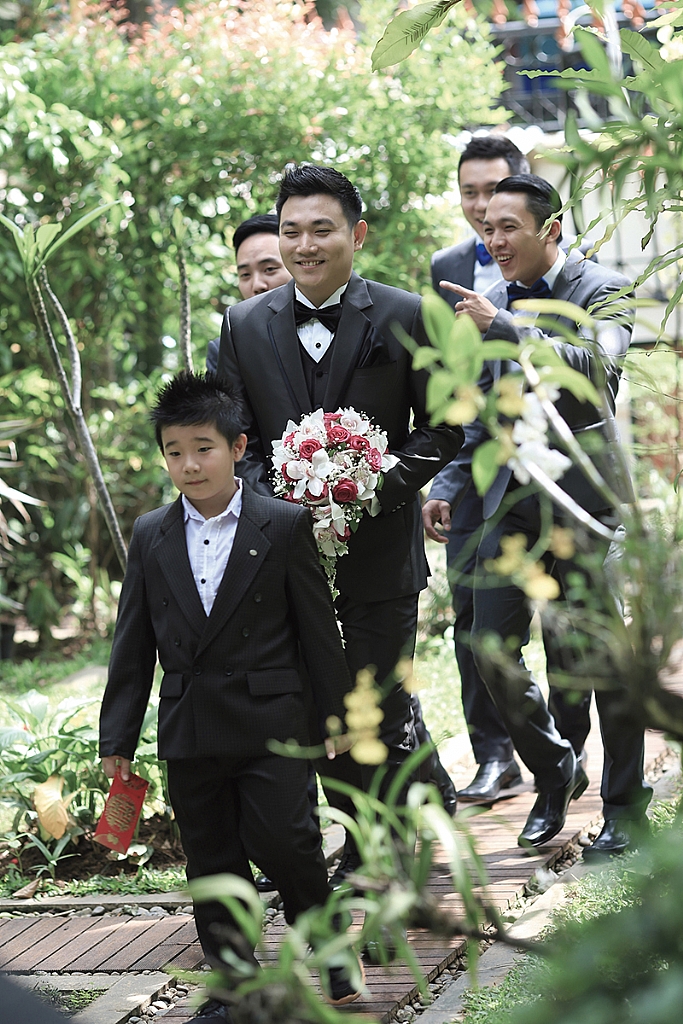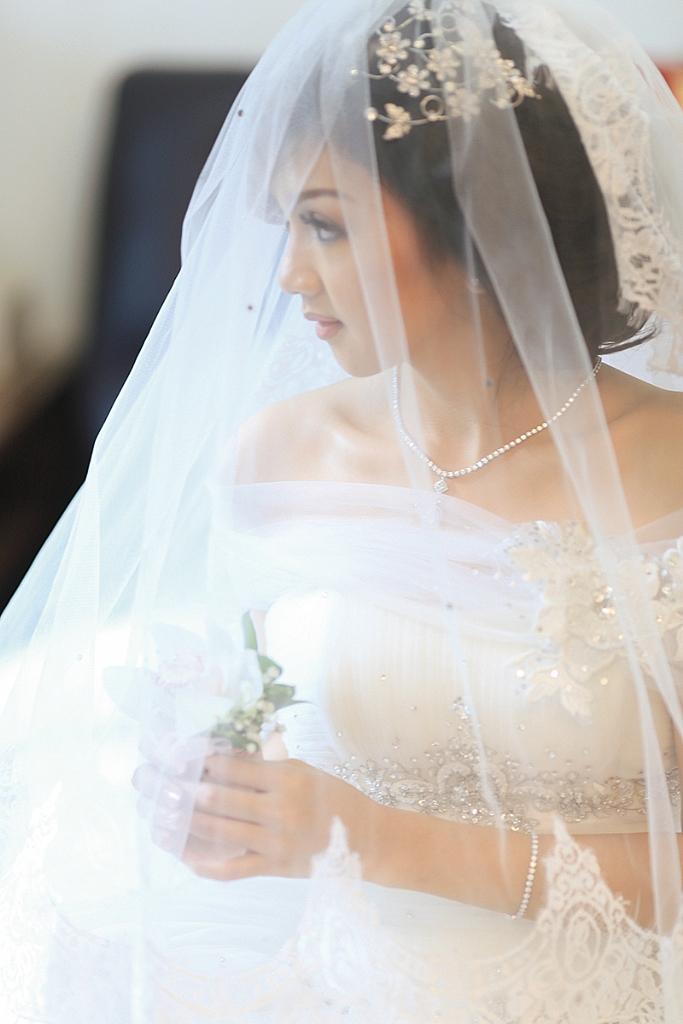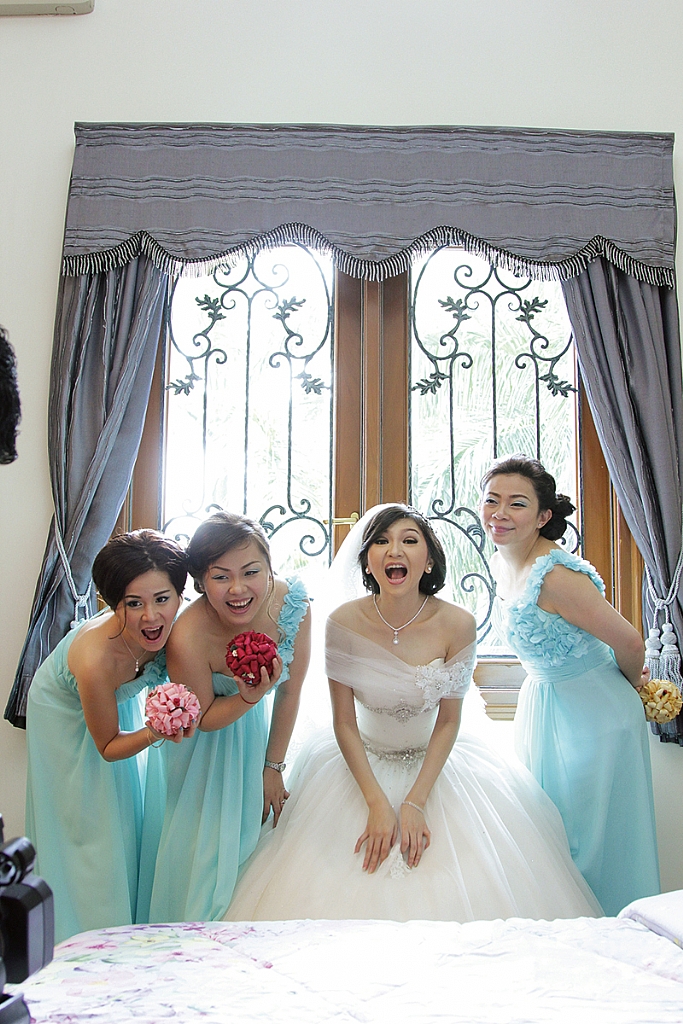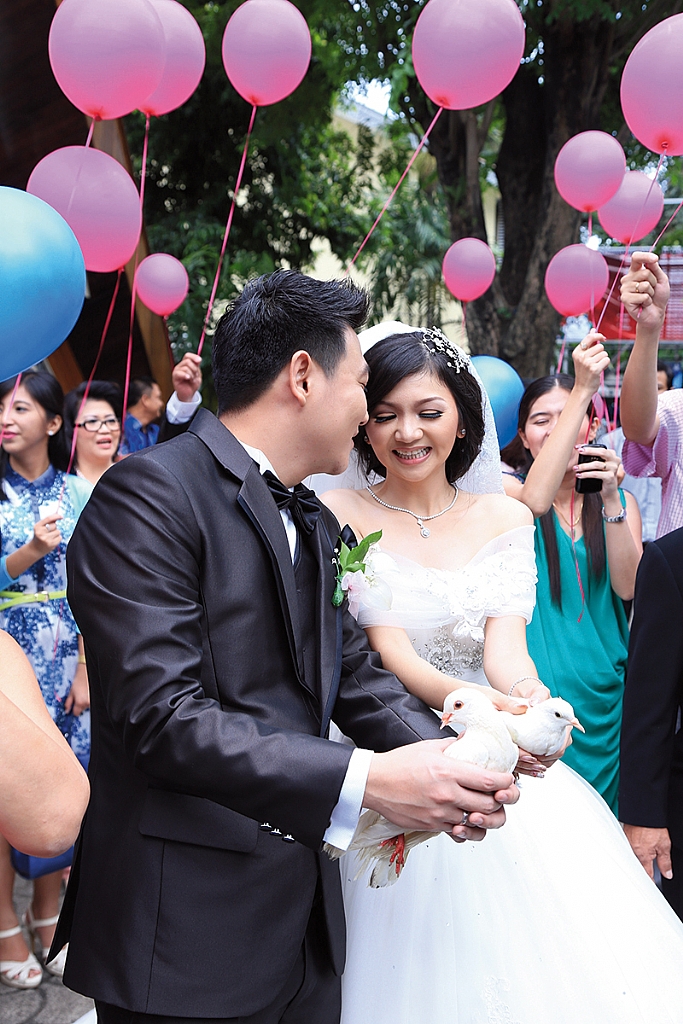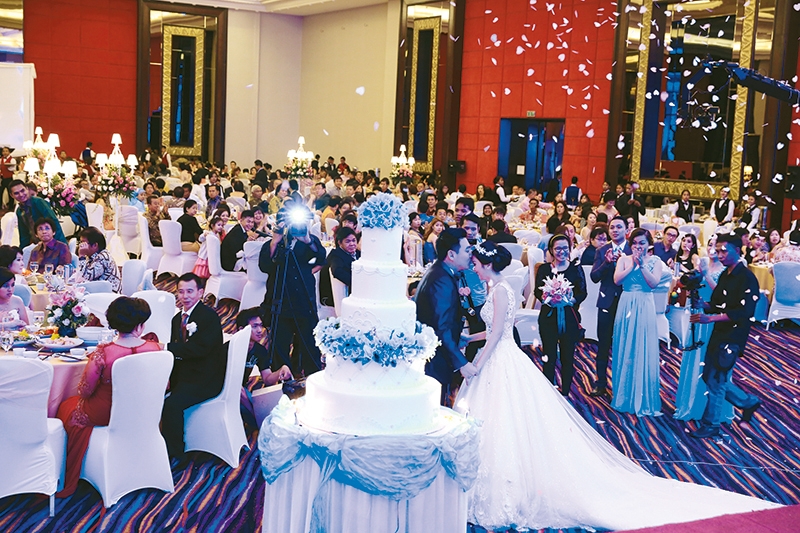 The Wedding Preparations
Persiapan pesta pernikahan Chris dan Nia dilakukan hampir 1 tahun. Saat menghadiri sebuah pameran industri pernikahan di awal tahun 2014 bersama seorang teman baik yang sudah menikah, Chris dan Nia membayar down payment untuk bridal di Yohannes Bridal. Dari situ mereka mulai mencari beberapa vendor termasuk tempat resepsi dan catering. Kadang kala Chris dan Nia terlibat dalam argumentasi untuk ha-hal kecil seperti desain undangan, suvenir, warna dasi, dan lain-lain. Dari situ keduanya belajar untuk lebih dewasa dan juga lebih memahami satu sama lain.
Wedding Gown & Suits!
Chris dan Nia dibantu oleh tim Yohannes Bridal dalam memilih gaun pernikahan. Terutama untuk Bima dan Bu Nita yang sangat sabar memilihkan gaun pernikahan yang cocok untuk Nia. Keduanya sepakat memilih gaun pengantin dengan konsep simpel dan elegan dengan model backless. Untuk jas pengantin, Chris memilih di Harry Palmers yang juga direferensikan oleh tim Yohannes Bridal.
The Wedding Day
Chris dan Nia harus melakukan prosesi langkahan karena ada saudara kandung lebih tua yang belum menikah. Keduanya melakukan prosesi gunting pita dan penyerahan kado sebelum memulai prosesi pernikahan.