Glamor Wedding Theme In Dharma & Chana's Wedding, In InterContinental Jakarta MidPlaza
DHARMA & CHANA - 12 OKTOBER 2014
Pertemuan Dharma dan Chana berawal dari online chatting. Setelah pertemuan pertama dan saling mengenal. Chana memperkenalkan Dharma kepada sahabatnya dan secara kebetulan teman baik Chana juga teman Dharma. Setelah melewati proses berteman, keduanya memutuskan berpacaran pada bulan Juli 2007.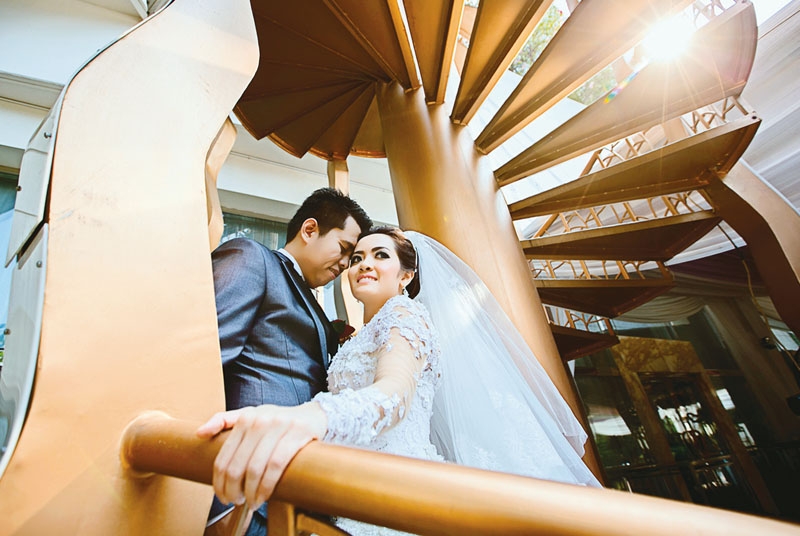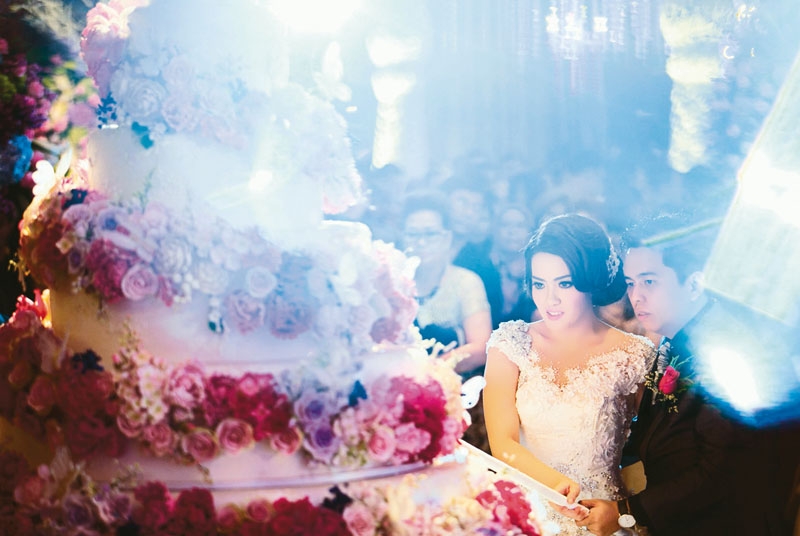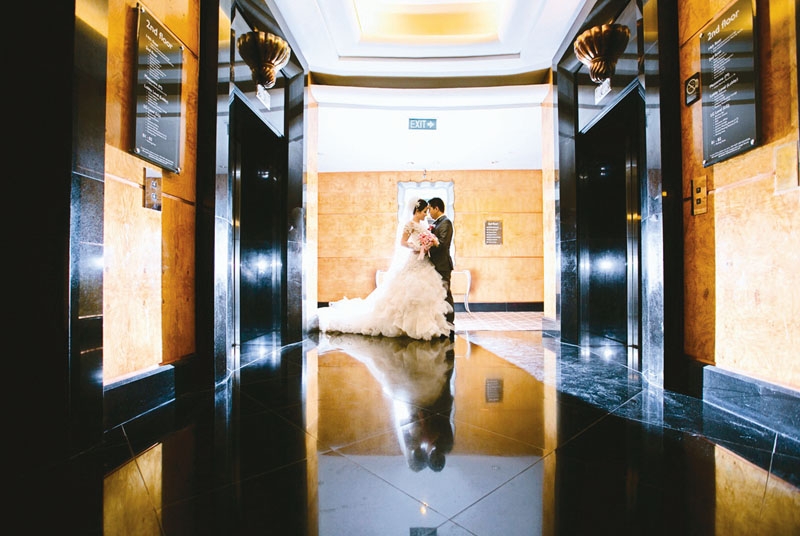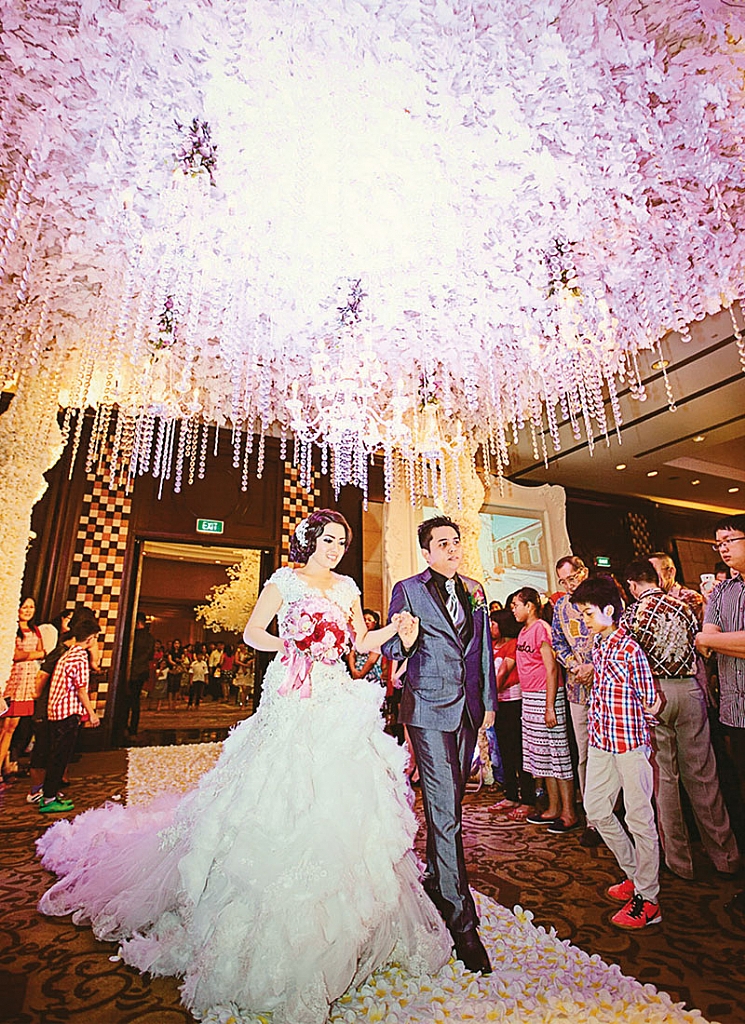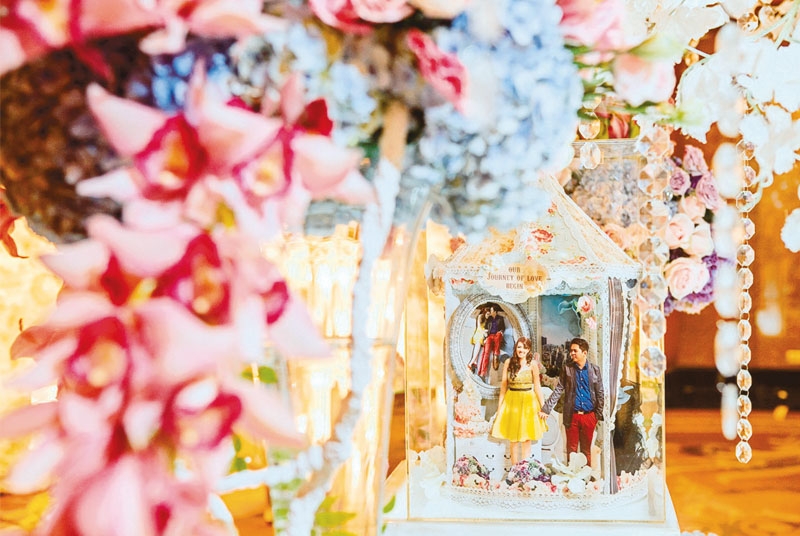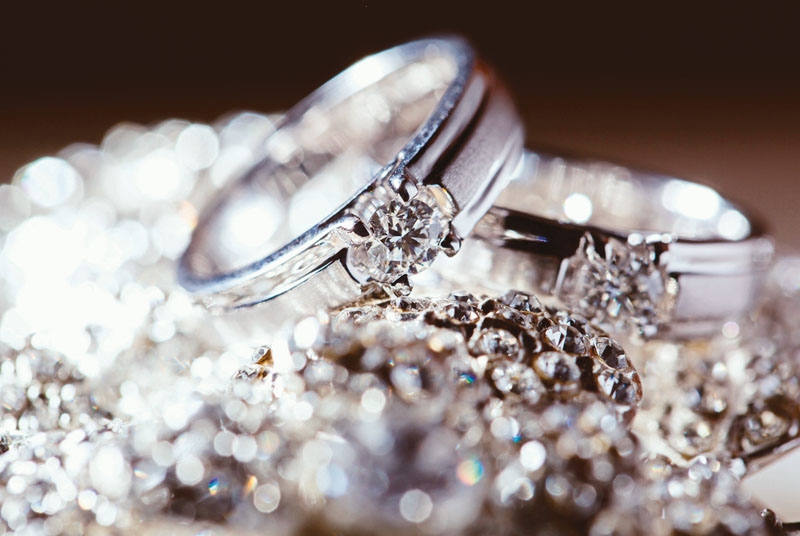 Will You Marry Me Setelah menjalin hubungan selama tujuh tahun, keduanya merencanakan berlibur bersama ke Pulau Dewata Bali. Dengan persiapan yang matang, Dharma menyiapkan private dinner. Setelah makan malam selesai, Dharma mengeluarkan cincin sambil berkata "Mau tidak menemani saya sampai malaikat maut menjemput?" Menurut Chana, sang kekasih jauh dari kata romantis, tetapi apa yang dilakukan Dharma meluluhkan hati Chana.

The Wedding Themes Tema pesta pernikahan yang dipilih oleh Dharma dan Chana adalah "Glamor". Alasan keduanya memilih tema pesta pernikahan tersebut adalah karena Chana menyukai warna pink dan biru, sedangkan Dharma menyukai warna ungu. Dan setelah mencari melalu media internet, warna kesukaan Dharma dan Chana tergolong ke dalam konsep glamor. (Baca juga: Glamour Wedding Decoration At Vis A Vis French Restaurant, JW Marriott Hotel, Surabaya)

The Wedding Preparations Dalam mempersiapkan pesta pernikahan, keduanya sempat mengalami suka dan duka, namun semuanya dapat dilalui dengan baik. Dharma dan Chana memiliki momen istimewa yaitu saat mengikuti pameran yang diselenggarakan oleh Weddingku di bulan Desember 2013, mereka mendapatkan hadiah berupa TV LED dari Weddingku.

Wedding Gown & Suits Mencari gaun pengantin yang sesuai dengan dirinya tidaklah mudah dan melalui rekomendasi dari vendor fotografi, Chana lantas menjatuhkan pilihan kepada gaun dari Soko Wiyanto. Chana melihat gaun pengantin buatan Soko membalut tubuhnya dengan indah dan nyaman, membuat dirinya bak ratu yang cantik. (Baca juga: Timeless Wedding Dress You`ll Love)
The Best Moments Pengalaman menarik amat terasa saat malam resepsi. Saat dikabarkan oleh pihak Juzzon jam 19.00 tamu sudah berjumlah 400 orang lebih dan pada pukul 19.30 jumlah tamu yang hadir sudah mencapai 1200 orang lebih. Menurut Dharma dan Chana kehadiran tamu dengan jumlah yang begitu banyak adalah di luar ekspektasi mereka. Keduanya menyebar undangan sekitar 690 dan akhirnya total tamu yang datang sekitar 1438 orang. Ini merupakan pengalaman menarik sekaligus membanggakan buat Dharma dan Chana.