Romantic Wedding At Candi Borobudur, Yogyakarta
ANDREW RODRIGUES & PRIYANKA DIXIT - 18 MEI 2014
Pertemuan pertama antara Priyanka dan Andrew terjadi dalam sebuah acara orientasi yang diadakan oleh kampus mereka. Andrew yang datang bersama seorang teman perempuan meminta tolong kepada Priyanka untuk memotret dirinya bersama si teman wanita. Saat itu, Priyanka mengira gadis di sebelah Andrew adalah kekasihnya.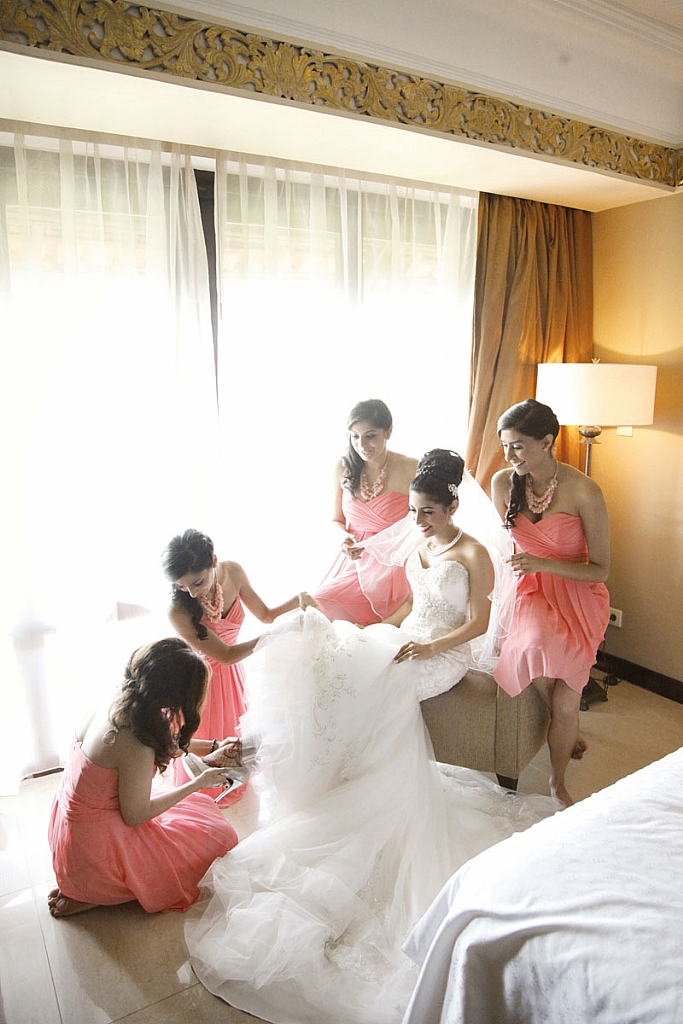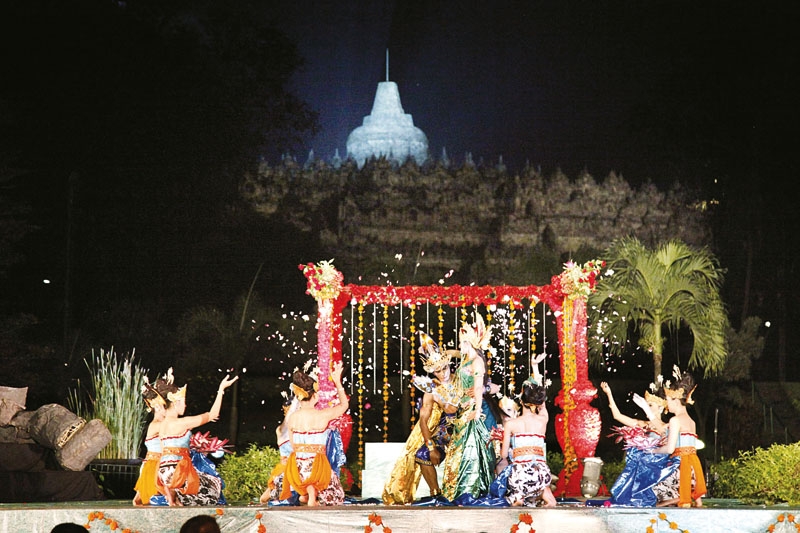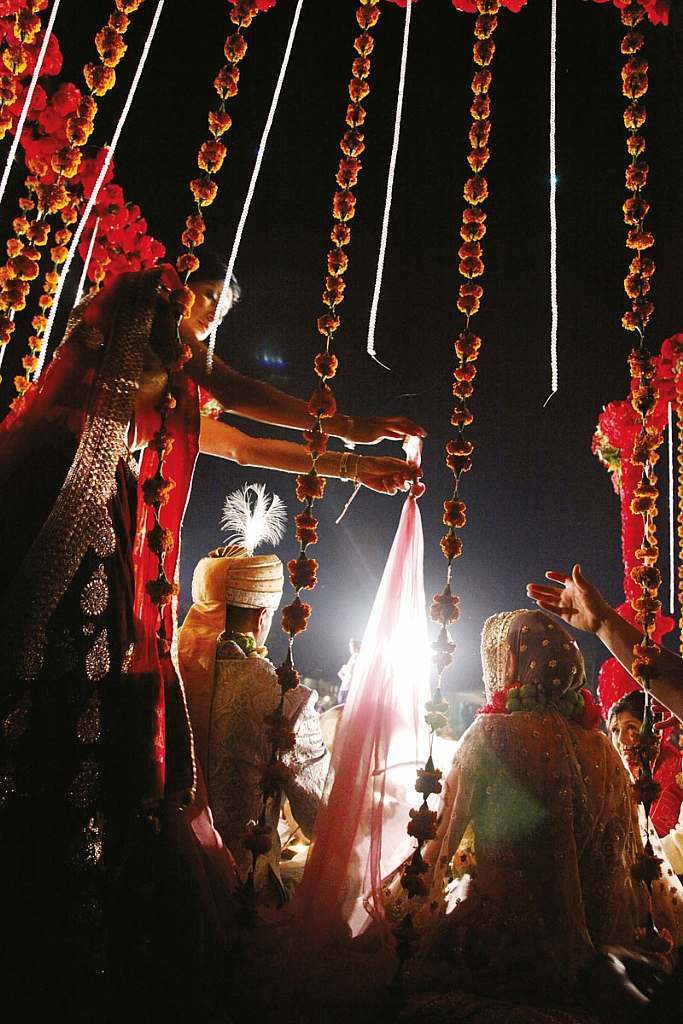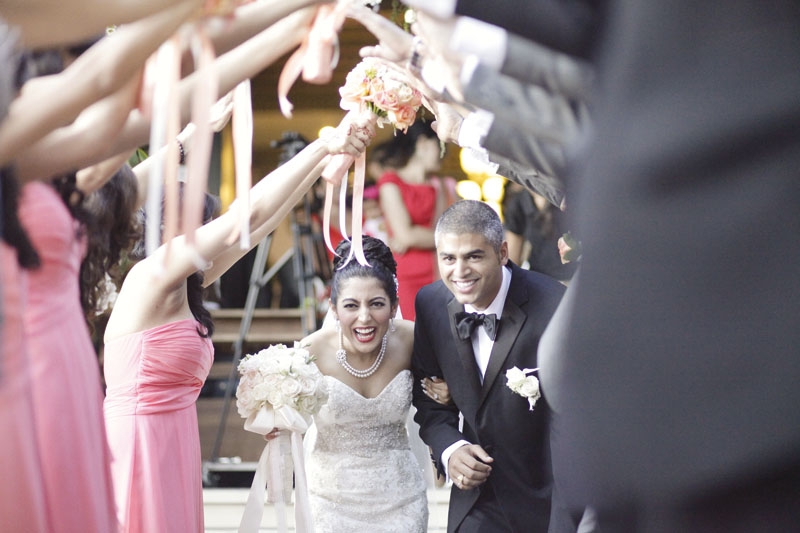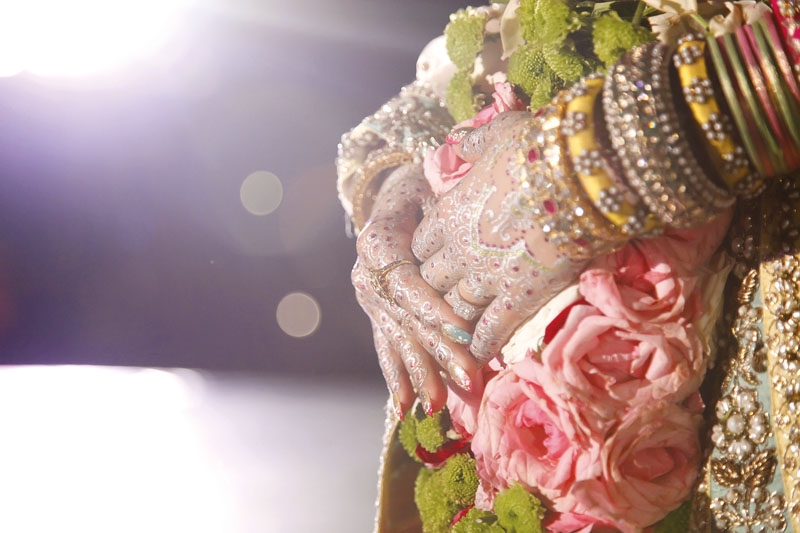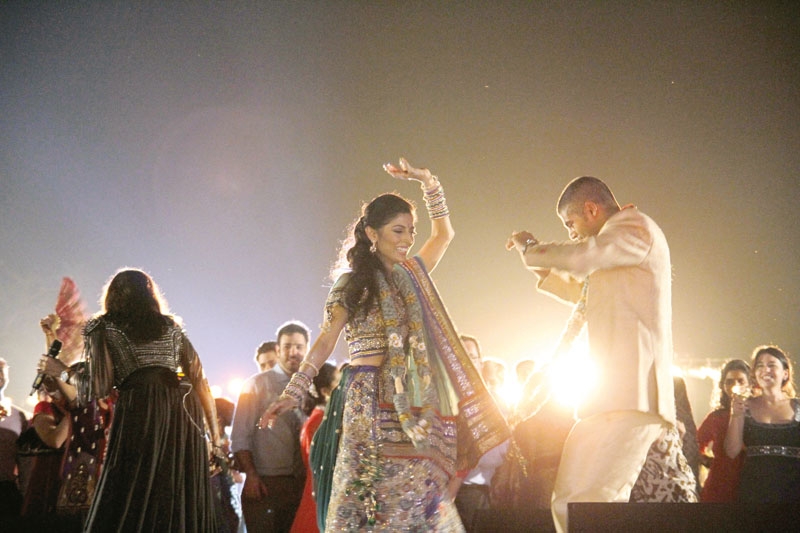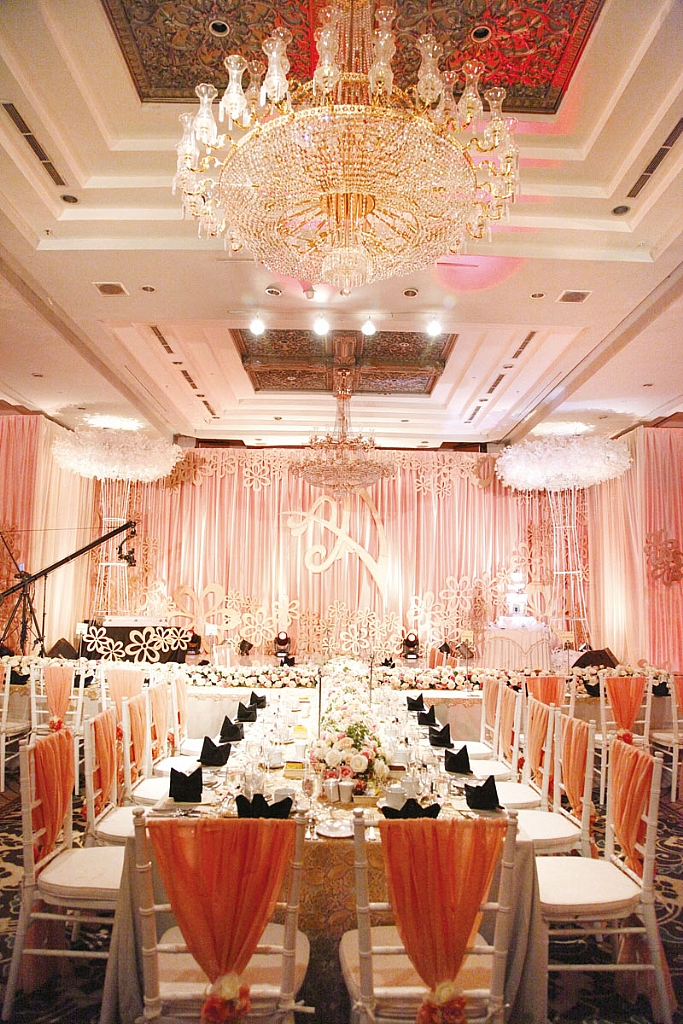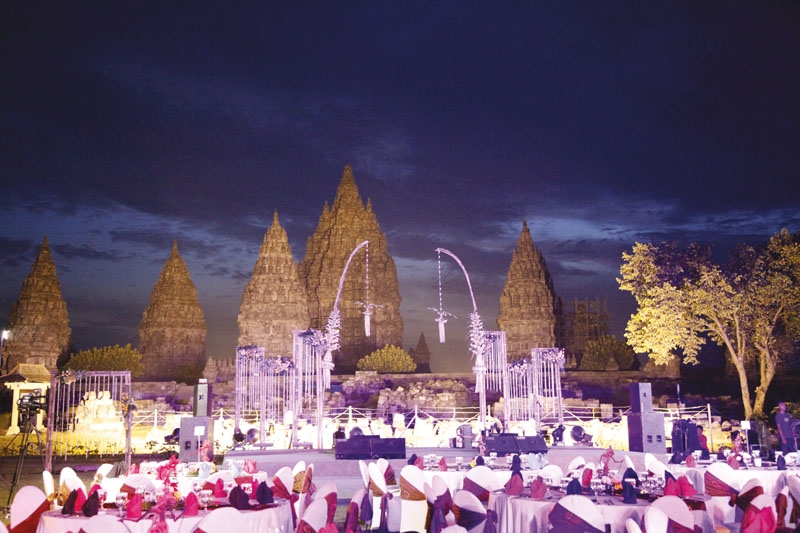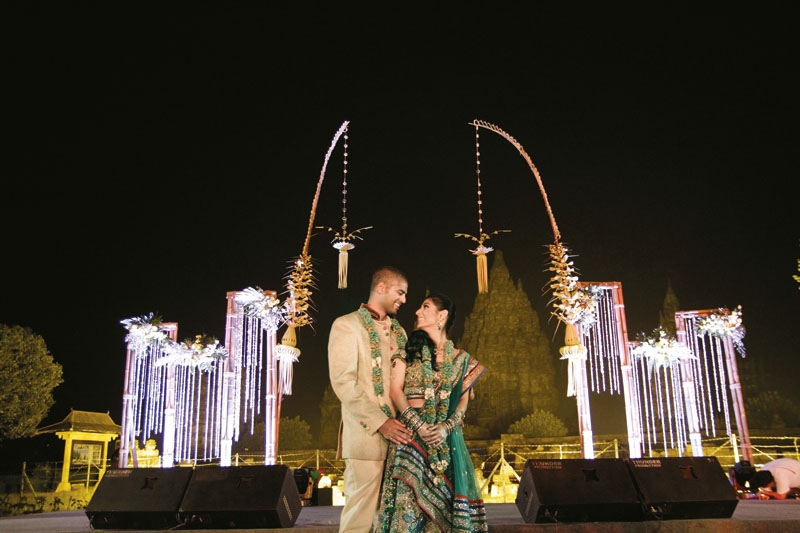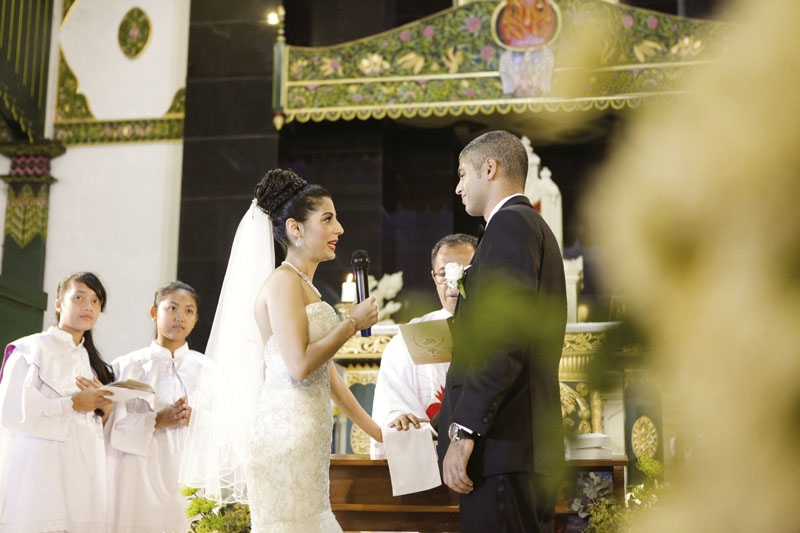 The Wedding Proposal Suatu pagi yang cerah di Hamilton, Ontario menjadi hari bersejarah untuk keduanya. Andrew merencanakan perjalanan kejutan untuk sang kekasih, ke sebuah tempat yang memang sudah lama ingin didatangi oleh Priyanka yaitu Websters Falls. Setibanya di sana, sambil menikmati pemandangan dan bergandengan tangan menyusuri jalan setapak, Andrew mencari-cari lokasi yang tepat untuk meminang kekasihnya. Di sebuah bangku, Andrew meminta Priyanka untuk duduk dan memejamkan mata. Sambil berlutut, Andrew mengeluarkan sebentuk cincin dan melamar Priyanka.†

The Preparations Ada banyak persiapan yang dilakukan untuk memastikan hari pernikahan mereka berjalan lancar. Seluruh keluarga membantu, memastikan seluruh tamu undangan baik yang di dalam maupun di luar negeri dapat menikmati acara dan mengenang keindahannya. Suvenir dipersiapkan dengan unik berupa gabungan tiga budaya yaitu Indonesia, India, dan Kanada. Untuk mengatasi masalah yang biasa hadir di saat melakukan persiapan acara, Andrew dan Priyanka selalu berusaha untuk makan pagi bersama dan bertukar cerita. Mereka juga menuliskan surat cinta selama tiga hari berturut-turut mennjelang hari-H, memberikannya secara diam-diam, sebagai kejutan sebelum tidur untuk satu sama lain. (Baca juga: Wedding Style: 8 Easy Ways To Prevent Wedding Insanity)
Untuk pemilihan busana pengantin perempuan dilakukan oleh orang tua mempelai wanita dengan kombinasi warna emas dan merah jambu. Untuk pemberkatan pernikahan di gereja, adik Priyanka membantunya memilihkan gaun yang indah. Sedangkan untuk jas pengantin, Andrew memilih model tuksedo dan menikmati proses mempelajari pemasangan dasi kupu-kupu. Untuk pesta pernikahan ala India, Andrew mengenakan busana yang dipilihkan oleh kedua mertuanya.
The Best Moment Untuk dua acara adat yang dijalani, kedua mempelai merasa momen bertukar janji pernikahan adalah momen yang sangat spesial, mengingatkan keduanya bahwa ikatan cinta dan janji suci di antara mereka disaksikan oleh orang-orang terdekat dan tentu saja Sang Pencipta.

F&B Menu yang dipilih adalah kombinasi dari masakan India, Indonesia, and Western untuk memastikan semua tamu undangan dapat menikmati berbagai jenis hidangan, termasuk truk Starbucks yang dihadirkan sebagai kejutan untuk para tamu.

Guest Opinion The wedding was a magical experience. Many of the guests were from various cultural backgrounds and had never been to a fusion wedding like this before. Every guest felt welcomed, had fun and were just stunned with the detail.†
Wedding Date Hindu Wedding 18 Mei 2014 | Catholic Wedding 19 Mei 2014 | Wedding Venue Hindu Wedding Borobudur, Yogyakarta | Catholic Wedding Ganjuran Church, Yogyakarta | Reception Sheraton Mustika, Yogyakarta | Wedding Organizer Innaz communique | Photographer & Videographer Kencana Art Photo & Videography | Wedding Gown Diva Boutique | Wedding Suit Tuxedo Royale | Bridesmaid Gown Davidís Bridal | Make-up Artist Mustika Ratu | Decoration Exelcior | Catering Sheraton Mustika, yogyakarta & Ganesha | Wedding Cake Billiechick | Wedding Ring Raffi Jewelers| Hand Bouquet Exelcior | Souvenir Nur Purwanto | MC& Entertainment in house | Wedding Car personal