The Warm and Loving Celebration of Samuel and Nadia's Wedding
SAMUEL & NADIA - 20 MARET 2021
Tidak ada yang kebetulan dalam hidup. Ketika Tuhan sudah berencana untuk menyatukan dua anak manusia, maka terjadilah menurut kehendakNya. Demikian saat Samuel dan Nadia dipersatukan di hari berbahagia mereka, siapa yang sangka awal perkenalan mereka di sebuah restoran akan berlanjut menuju jenjang pernikahan.

Kata orang, jodoh tidak kemana-mana, semuanya akan dimudahkan dan dilancarkan jalannya jika berjodoh. Saat Tuhan berencana mempertemukan Samuel dan Nadia, rencanaNya begitu indah bagi mereka berdua.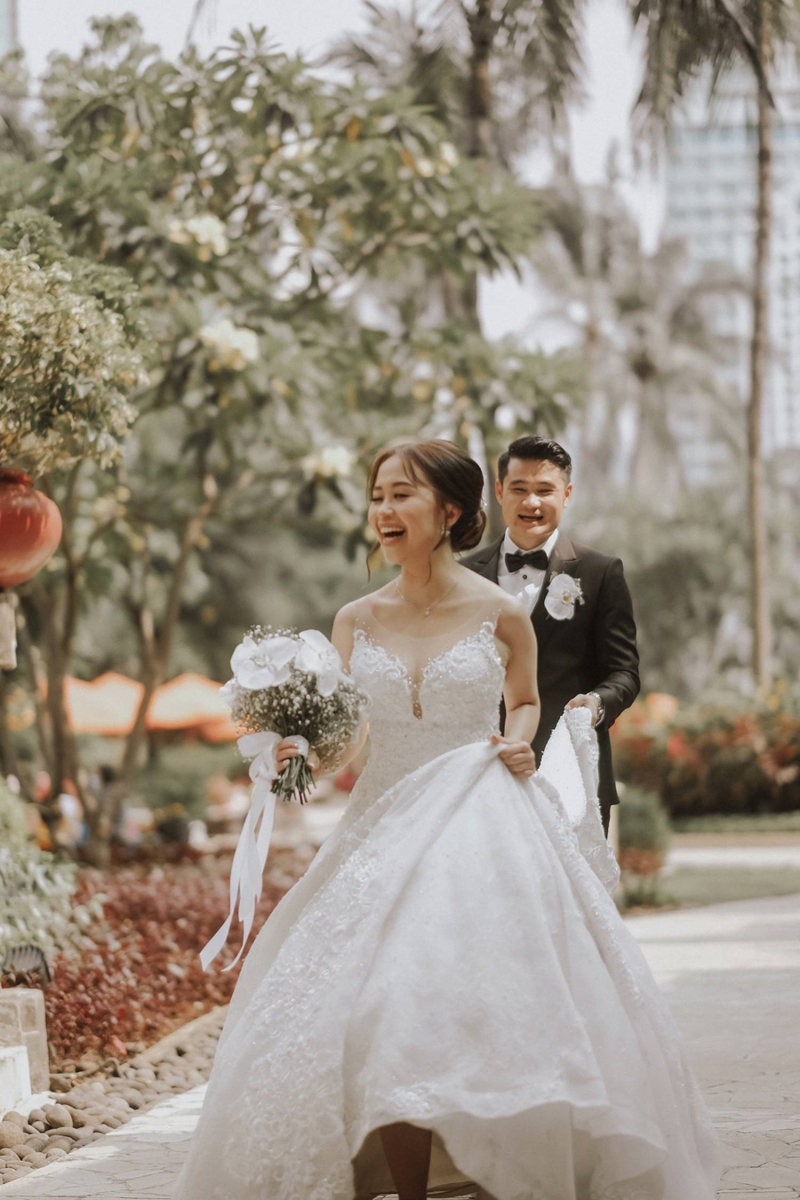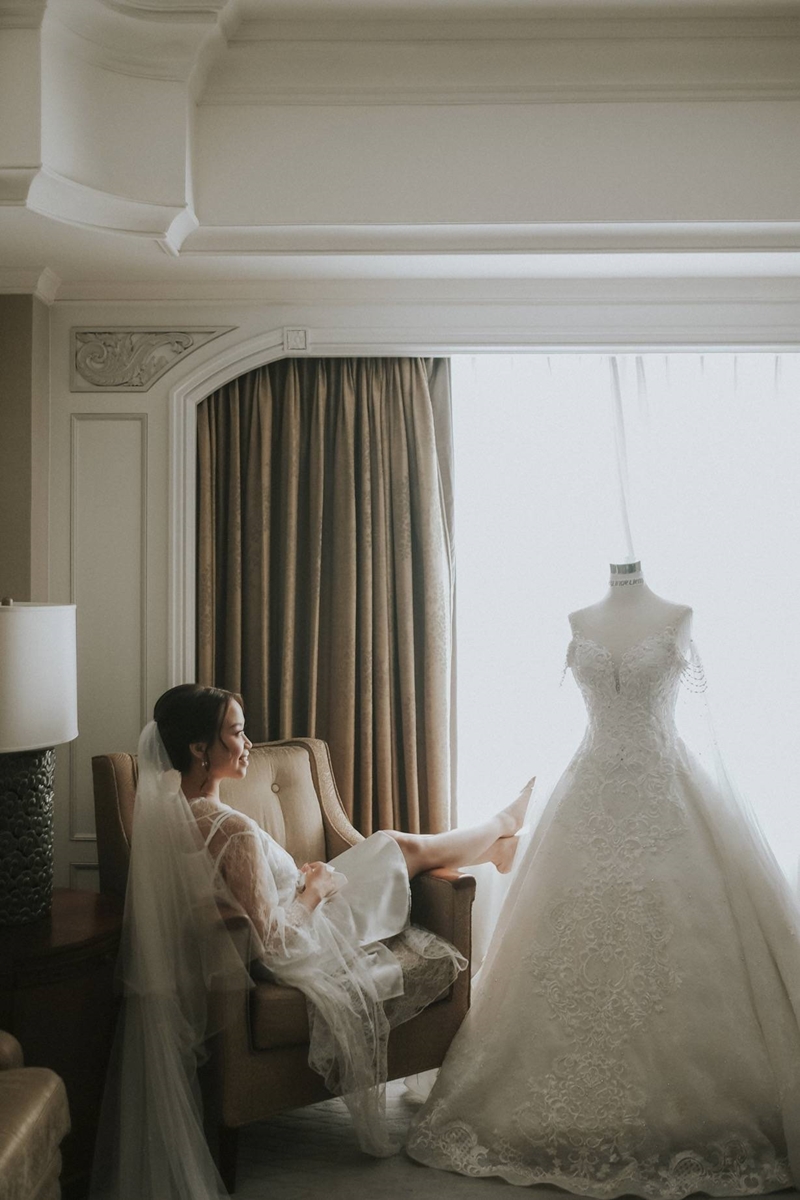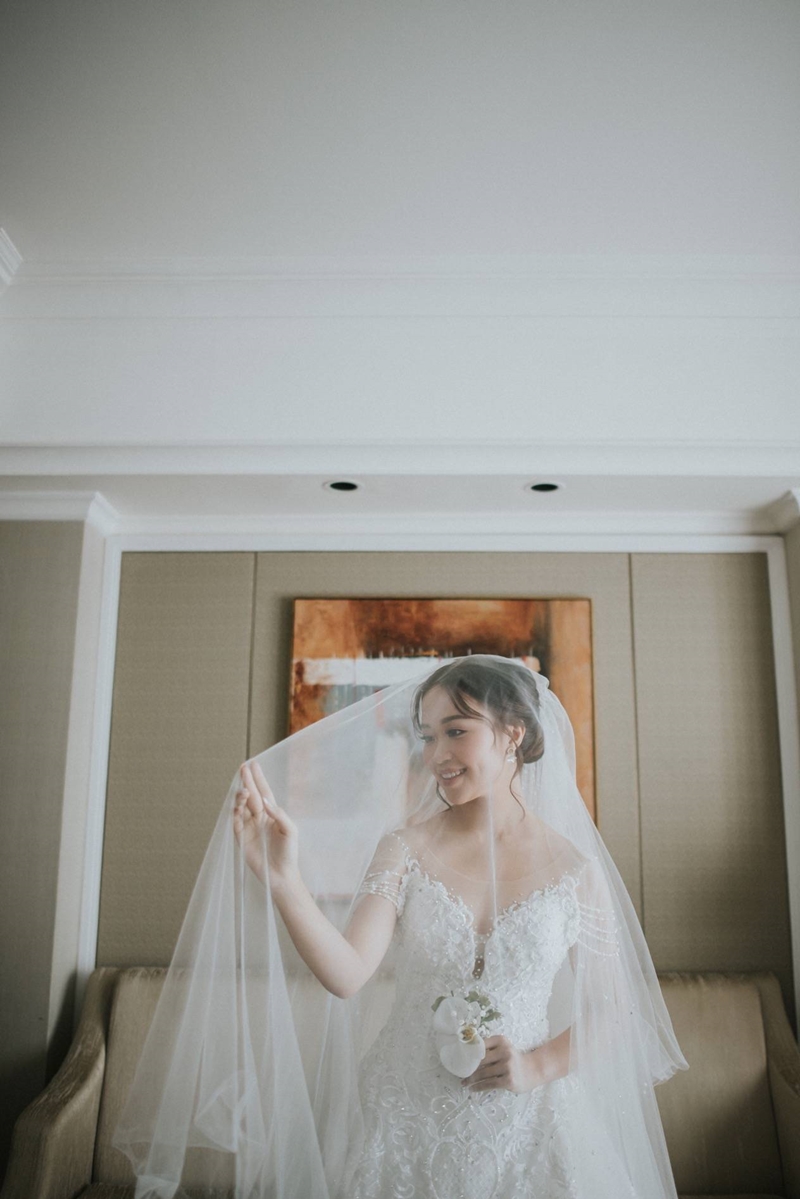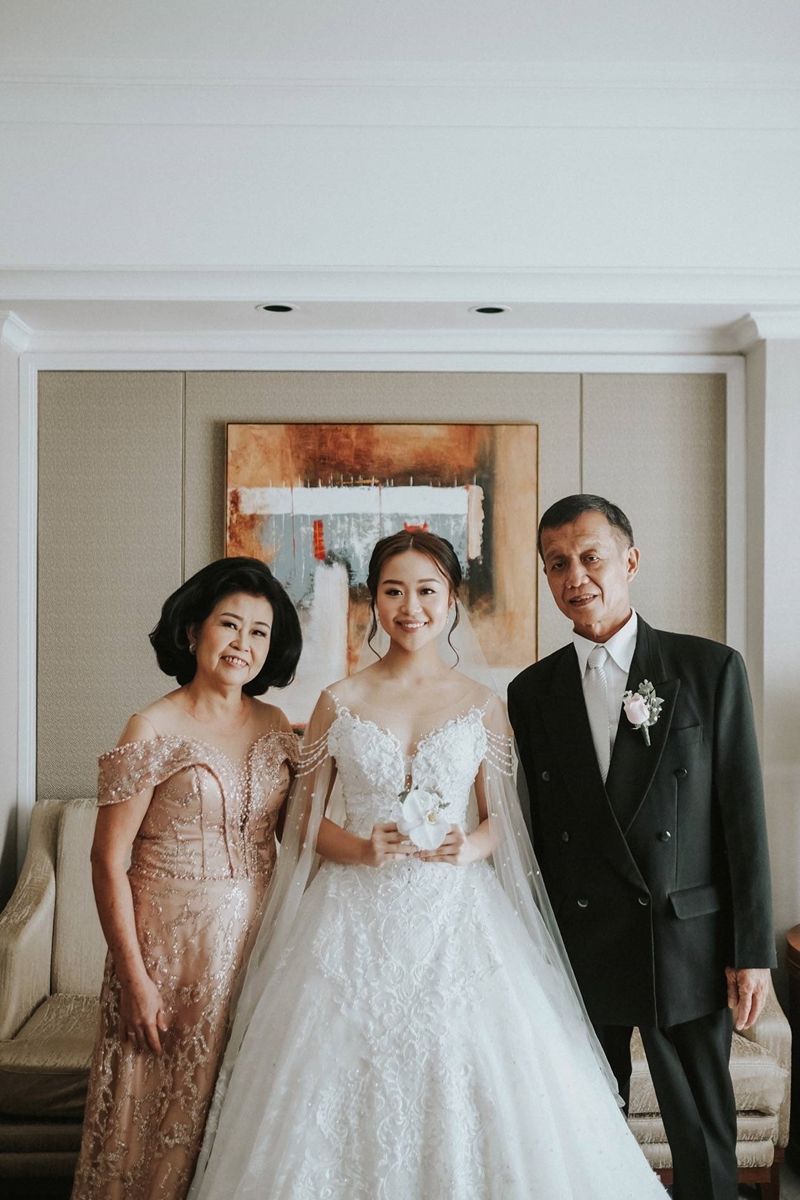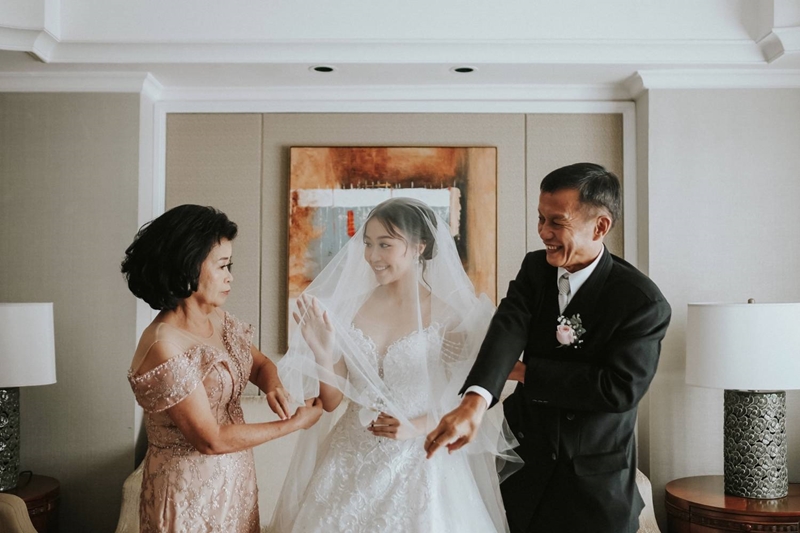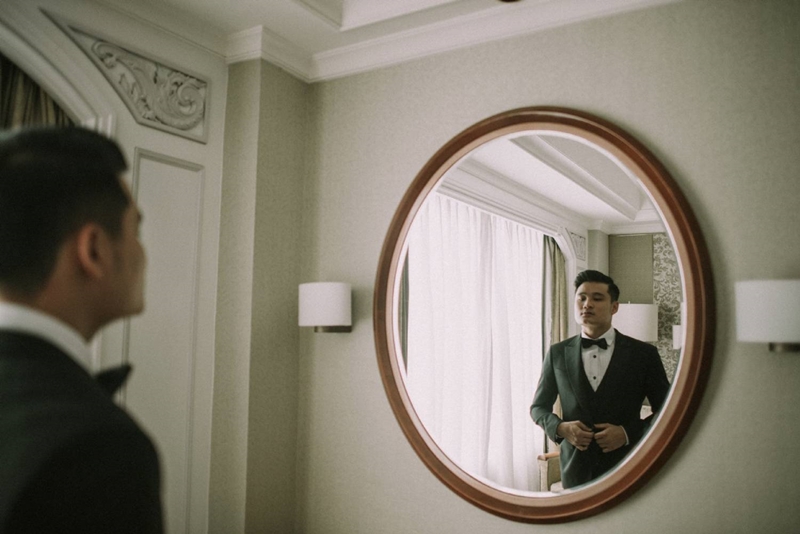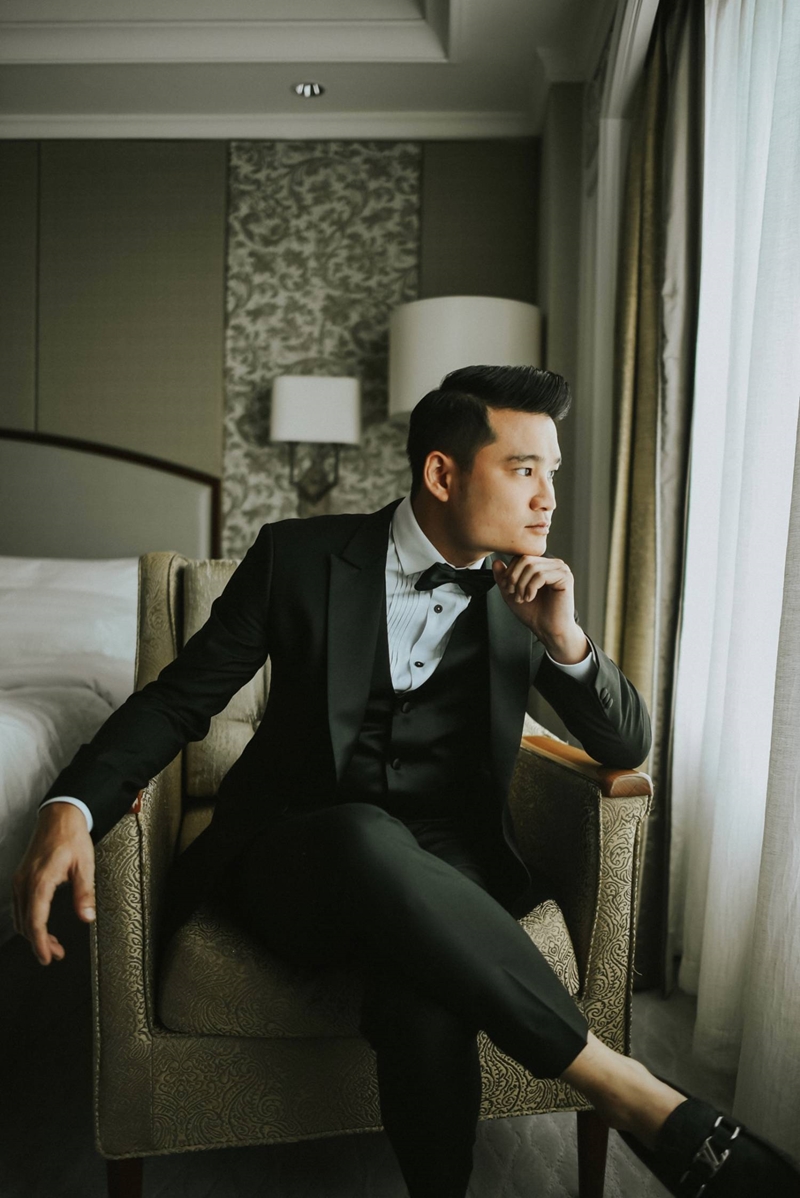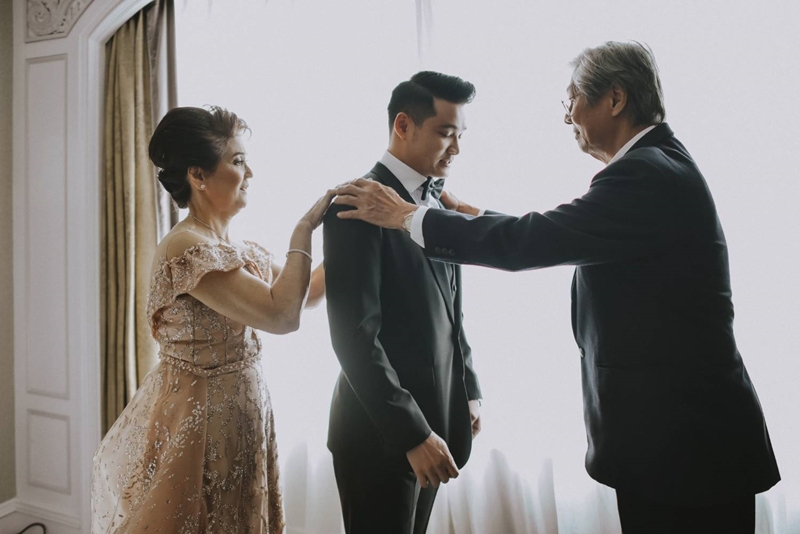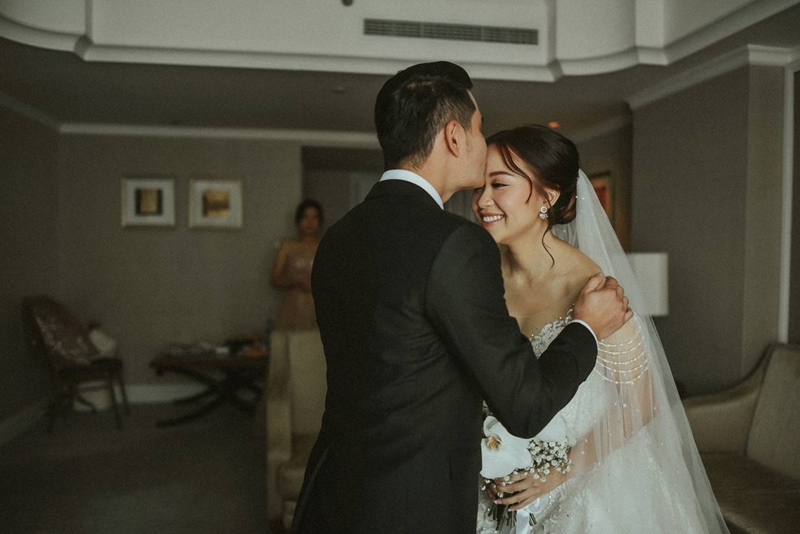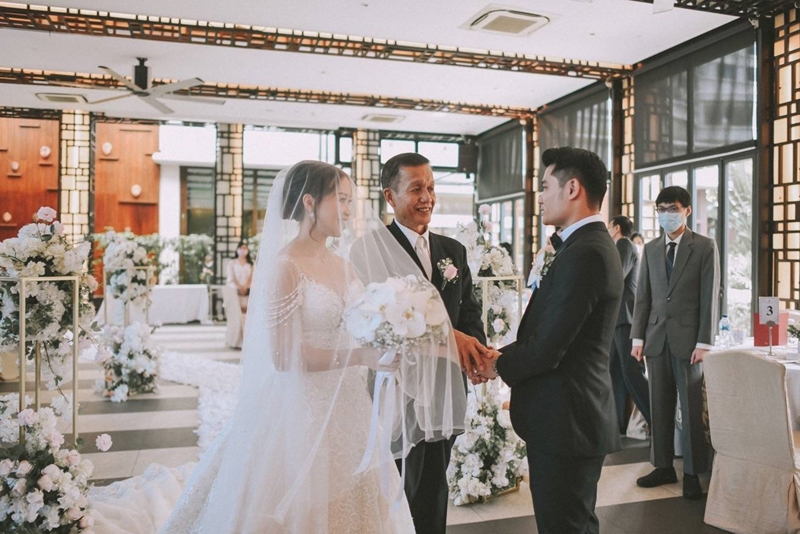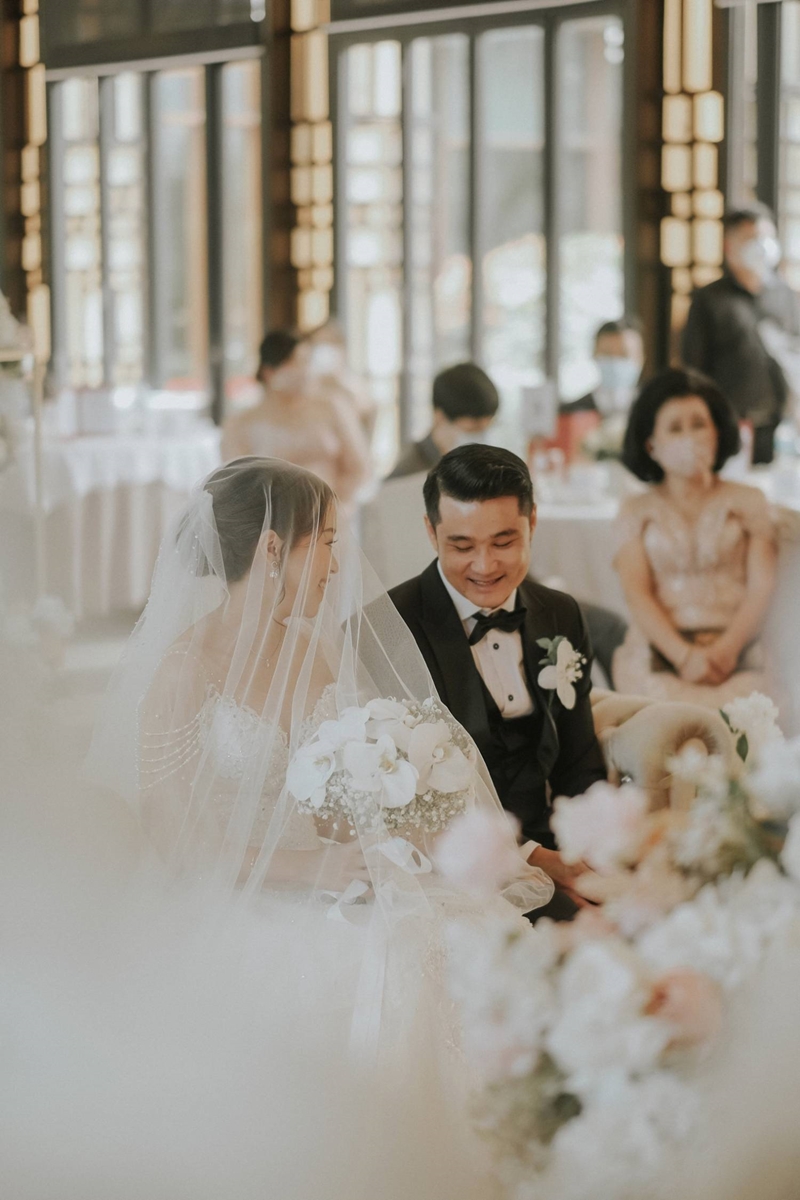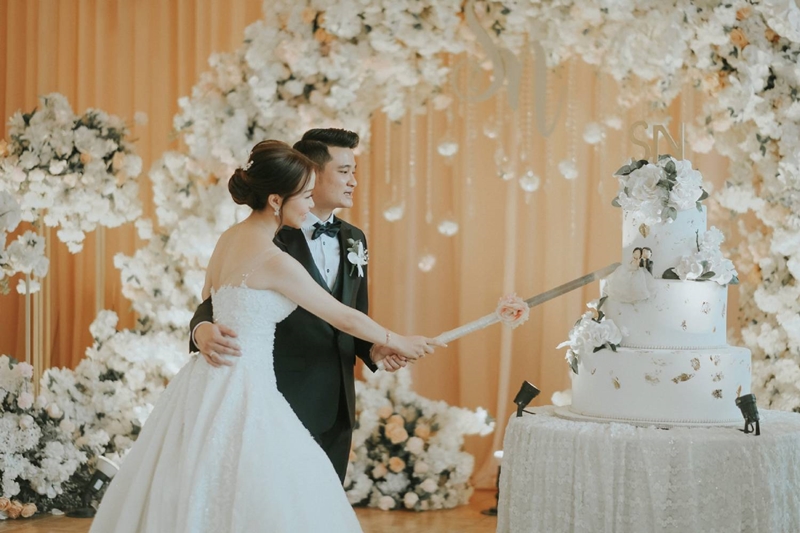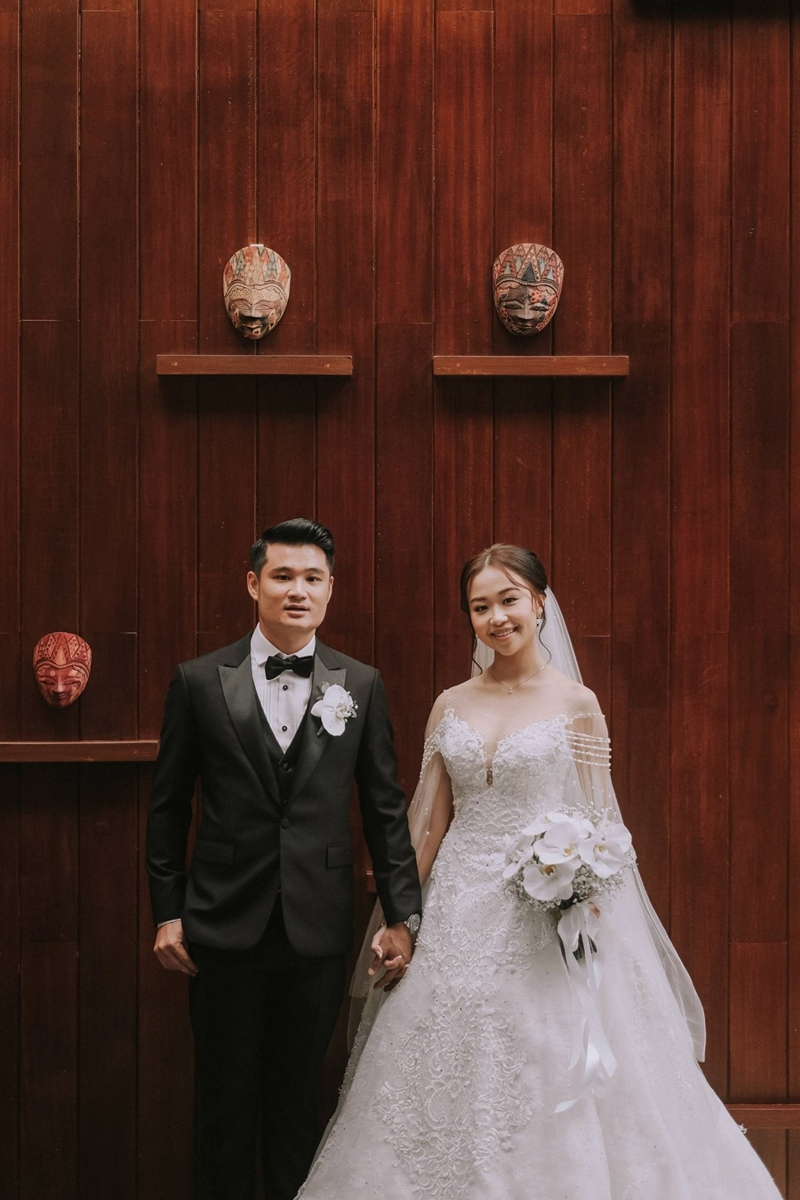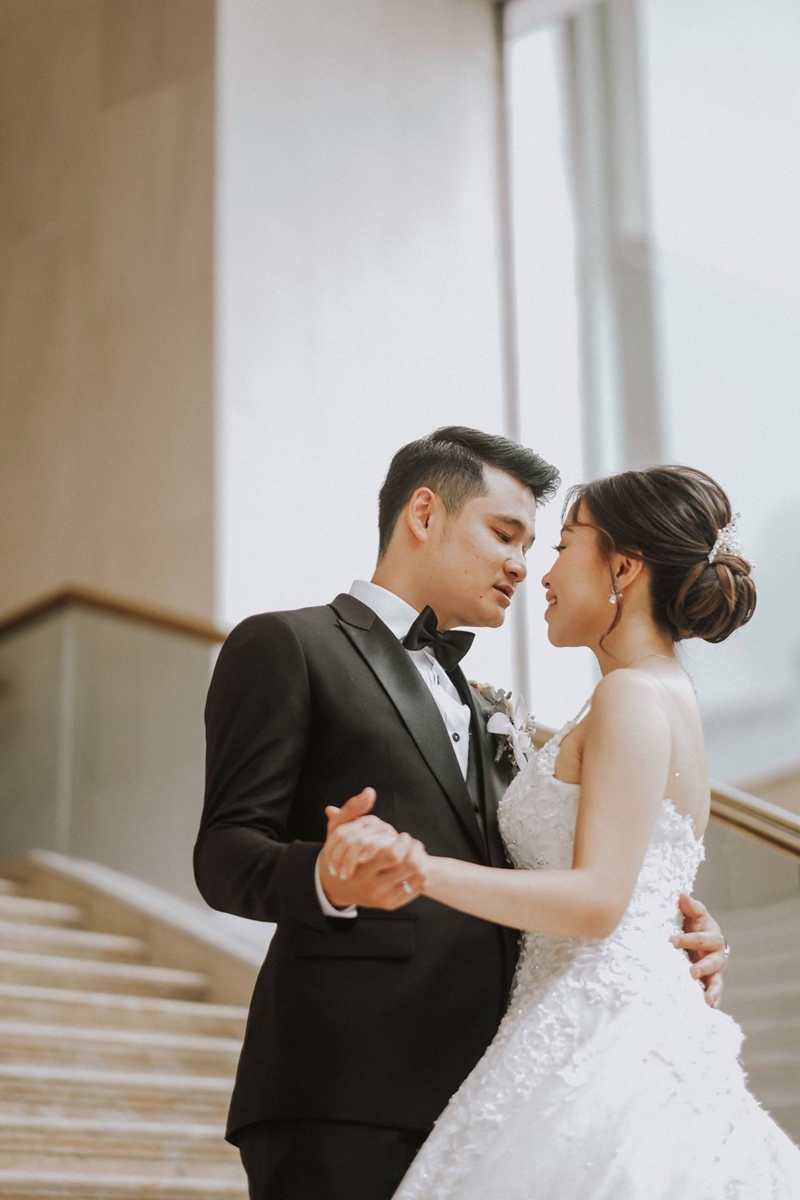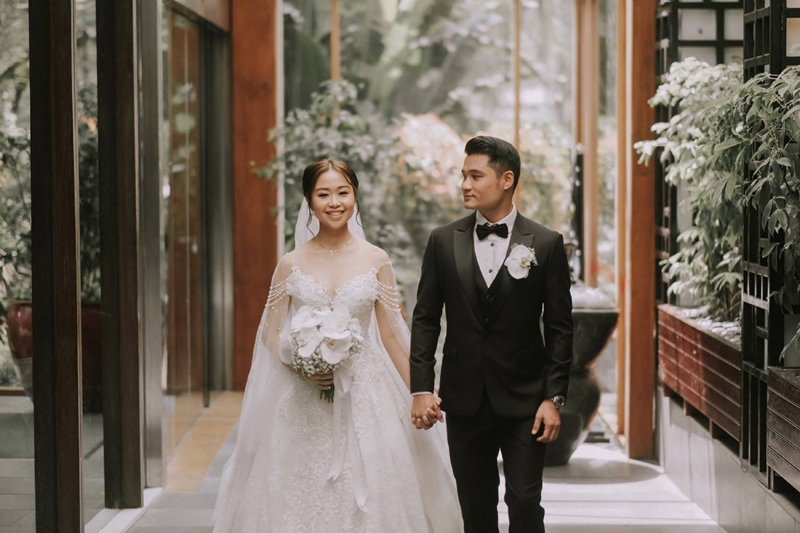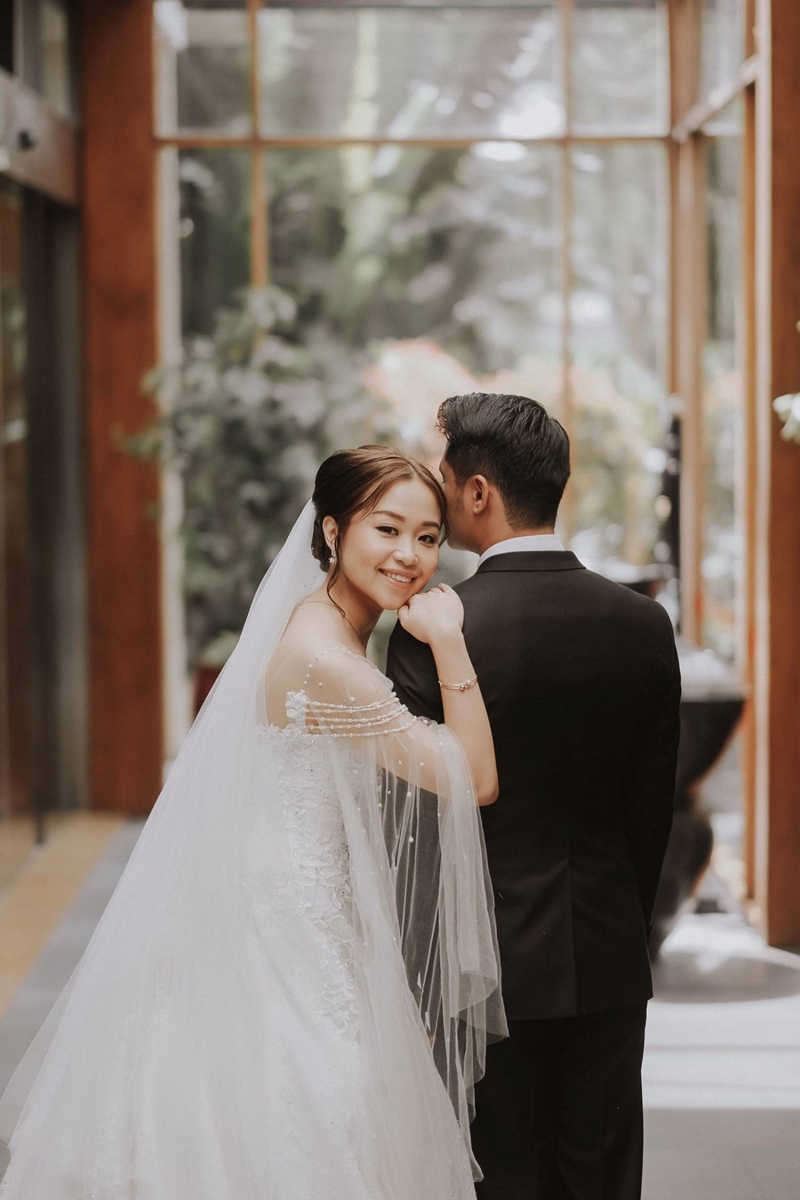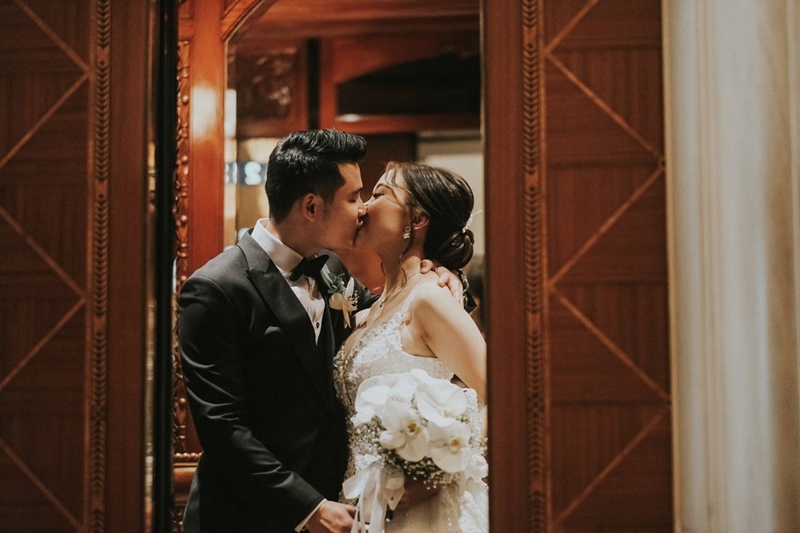 The Moment When They First Met
"Aku bertemu Samuel di restoran dan waktu itu Samuel mengajakku berkenalan," Nadia mengawali ceritanya. Dari sekian banyak orang, di sebuah tempat yang tak terduga, namun terjadi di satu titik waktu yang sangat tepat, Samuel mengulurkan tangannya untuk berkenalan dengan Nadia. "Katanya kalau sudah jodoh, semuanya dimudahkan dan ada saja jalan yang terbuka," lanjut Nadia saat ditanya bagaimana ia tahu kalau Samuel adalah pasangan yang tepat untuknya. "Dari awal kita dekat, Samuel dan aku memang sudah langsung serius untuk mengarungi hidup pernikahan." Keseriusan dan kasih sayang Samuel untuk Nadia menjadikan Nadia yakin akan jalan yang akan mereka lalui bersama kelak. Masa pandemi yang merundung kehidupan di hampir sepanjang tahun 2020 lalu tidak membuat pasangan ini surut untuk melanjutkan hubungan mereka kea rah pernikahan. Oleh karena itu, secara resmi mereka bertunangan tanggal 12 Desember 2020 lalu.
Onto the Next Step to Ring the Wedding Bells
Kita memang memasuki masa era baru yang tidak biasa, yang tidak mungkin bisa menjadi kenyataan. Demikian pula dengan persiapan pesta pernikahan yang biasanya membutuhkan waktu panjang, di era yang baru ini, Samuel dan Nadia dimungkinkan untuk mempersiapkan hari bahagia mereka dengan cepat.
"Stress? Ya iyah lah!" Nadia menjawab cepat sambil tertawa saat ditanya apakah ia merasakan stress saat mempersiapkan pesta pernikahannya. "Tapi untung banget kita dibantu oleh AS2 Wedding Organizer yang banyak merekomendasikan vendor-vendor pernikahan terbaik!" Jawabnya lagi dengan nada berterima kasih. Dan, mata Nadia berbinar saat bercerita tentang bagaimana Samuel selalu membantu dengan mengantar dan menemaninya berkunjung ke vendor-vendor pernikahan mereka.
When Happiness Abound in Satoo Garden at Shangri-La Hotel, Jakarta
Dari dulu Nadia bercita-cita untuk melangsungkan pesta pernikahannya di sebuah taman dan Satoo Garden di Shangri-La Hotel, Jakarta menjadi pilihan tempat yang tepat karena sesuai dengan dengan tema semi-garden party yang dipilih oleh Samuel dan Nadia.
Hari Sabtu tanggal 20 Maret 2021 menjadi awal dari kehidupan yang baru bagi Samuel dan Nadia. Setelah pemberkatan yang mengharukan mereka yang menjadi saksi kebahagiaan sepasang mempelai, Samuel dan Nadia menyelenggarakan resepsi pernikahan yang intim dan sangat akrab bersama ke-20 undangan dari keluarga dan teman terdekat mereka.
"Aku dan Samuel benar-benar menikmati resepsi pernikahan kita yang sangat intimate ini. Hello Elleanor juga mengabadikan momen-momen di hari pernikahan dengan cantiknya. Dan, untuk yang tidak bisa kita undang, kita membagi kebahagiaan lewat Zoom agar mereka juga bisa merasakan hadir di pesta pernikahan kita," tutup Nadia mengakhiri kilas balik cerita perjalanan cinta mereka.
Samuel and Nadia's Tips For Planning the Wedding
"Masa pandemi ini menyadarkan kita bahwa pesta pernikahan tidak perlu besar-besaran. Yang penting makna dari pernikahan itu sendiri. Dan, malah lebih menyenangkan ketika yang hadir adalah orang-orang terdekat yang benar-benar peduli dan juga merasakan kebahagiaan yang kita berdua rasakan."