Simple And Classic Wedding Theme For Hans And Tritia Wedding At Seasons City Function Hall
TRITIA MARSHANI ONGKO & HANS ANTHONY - 12 SEPTEMBER 2015
Pertemuan pertama Hans dan Tritia terjadi di lingkungan kampus karena Hans adalah kakak kelas Tritia yang berada di angkatan dua tahun di atasnya.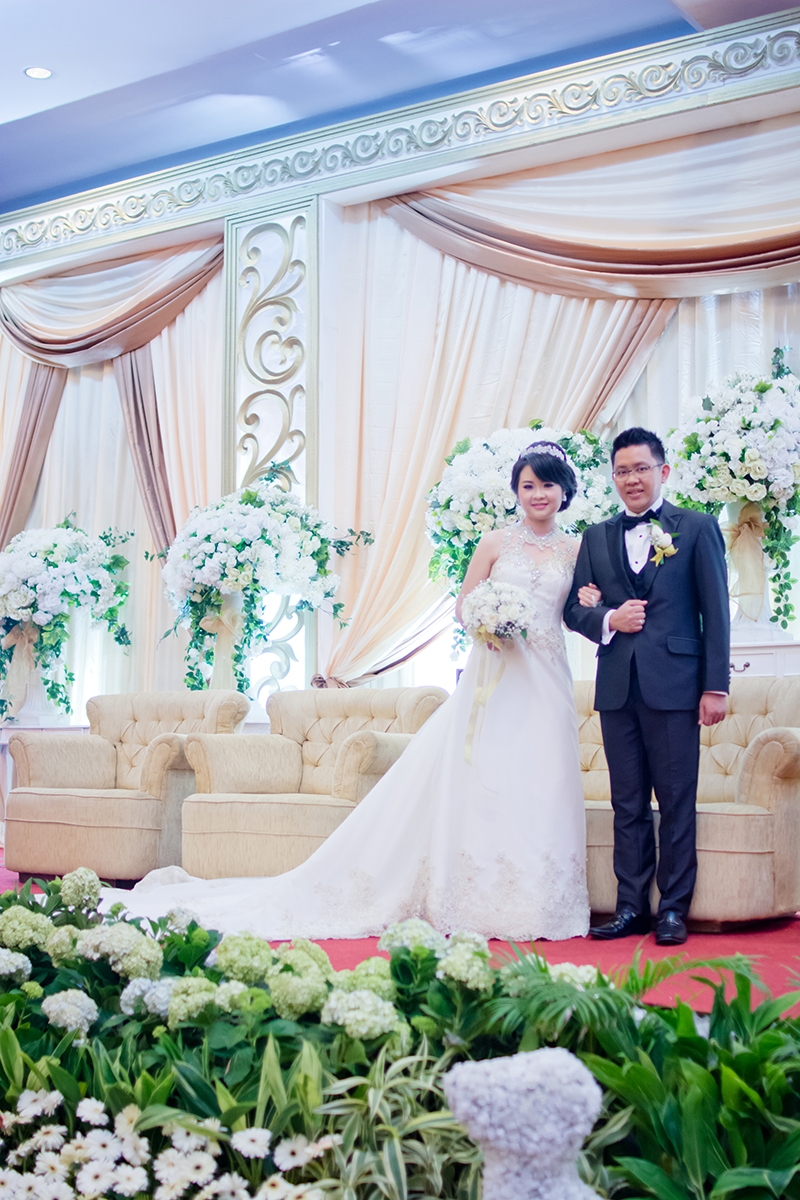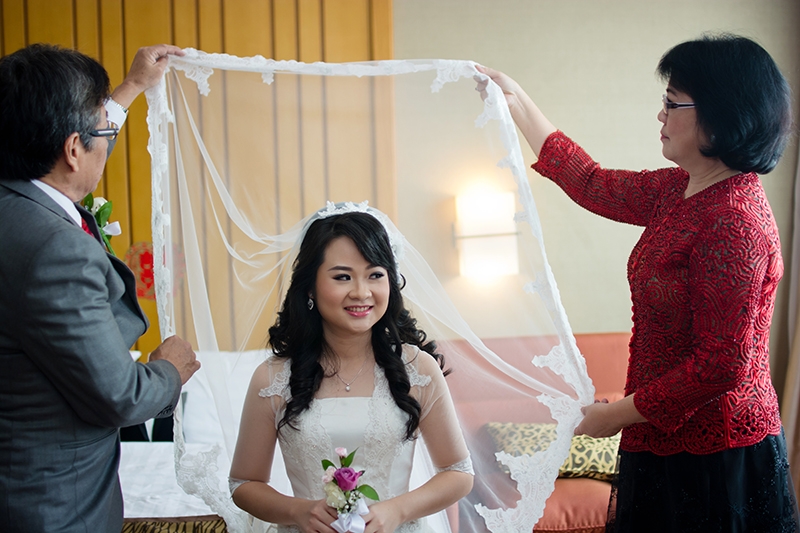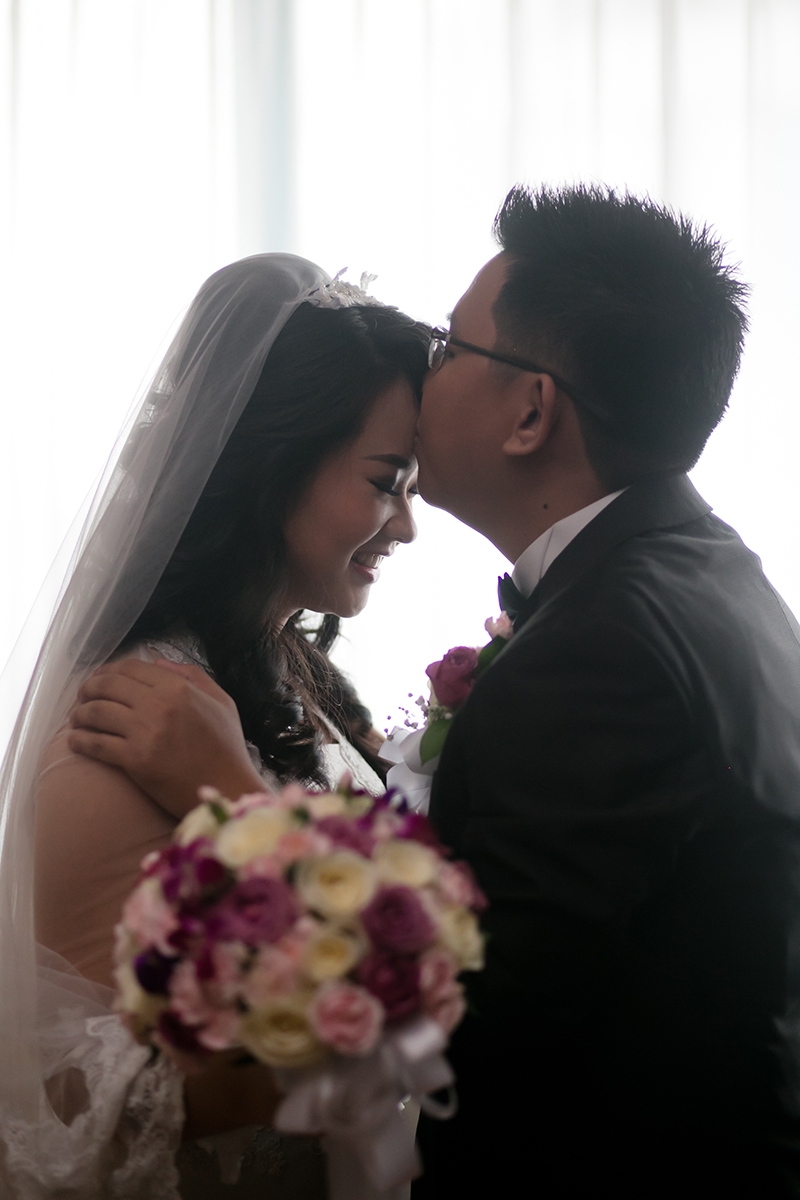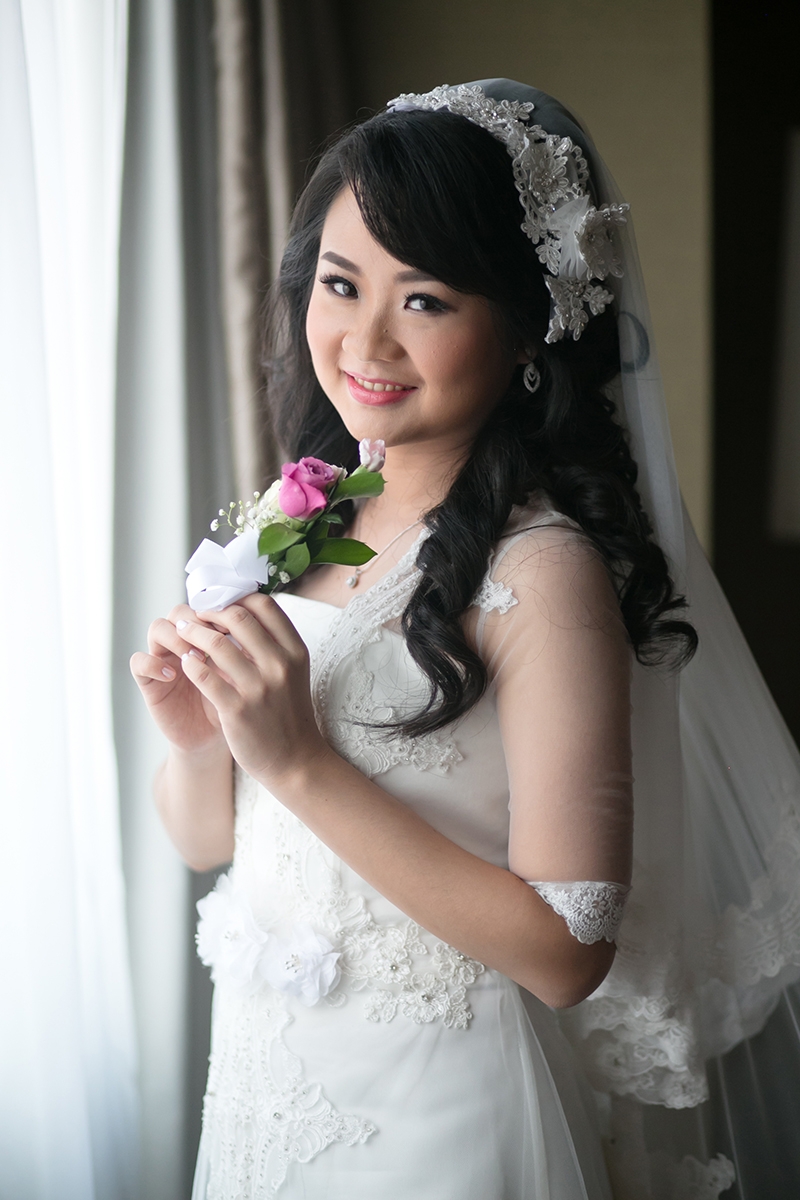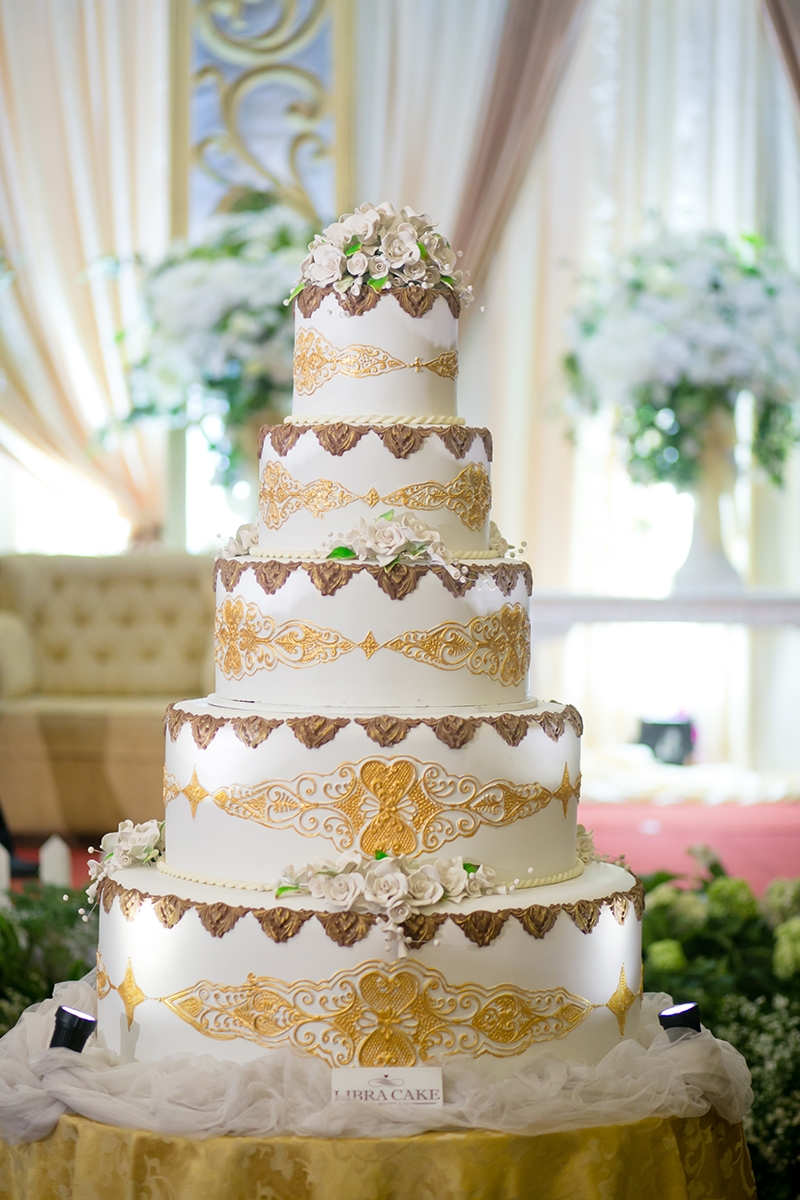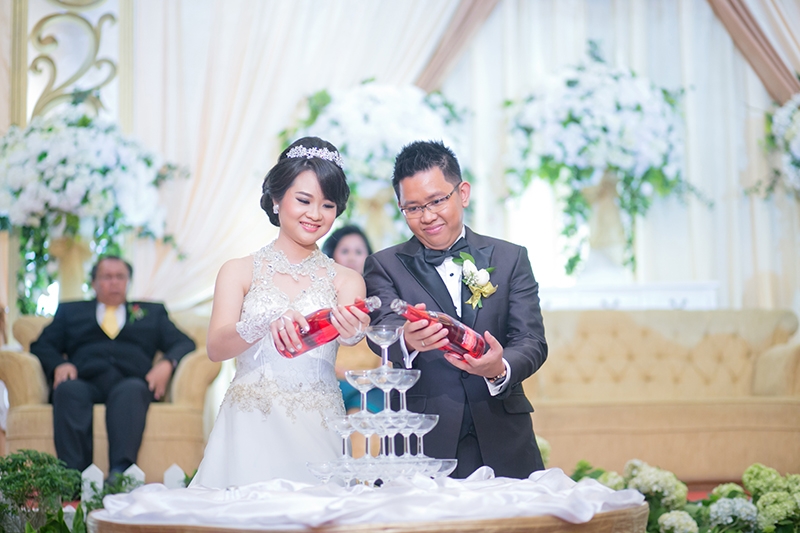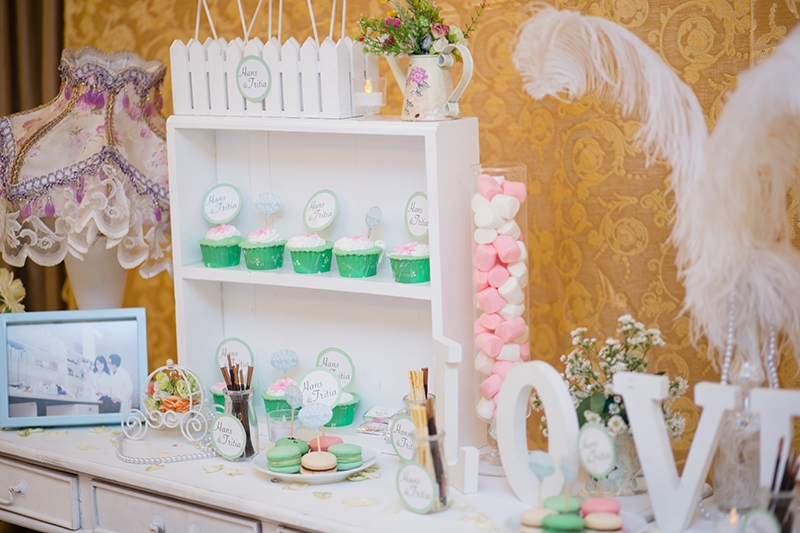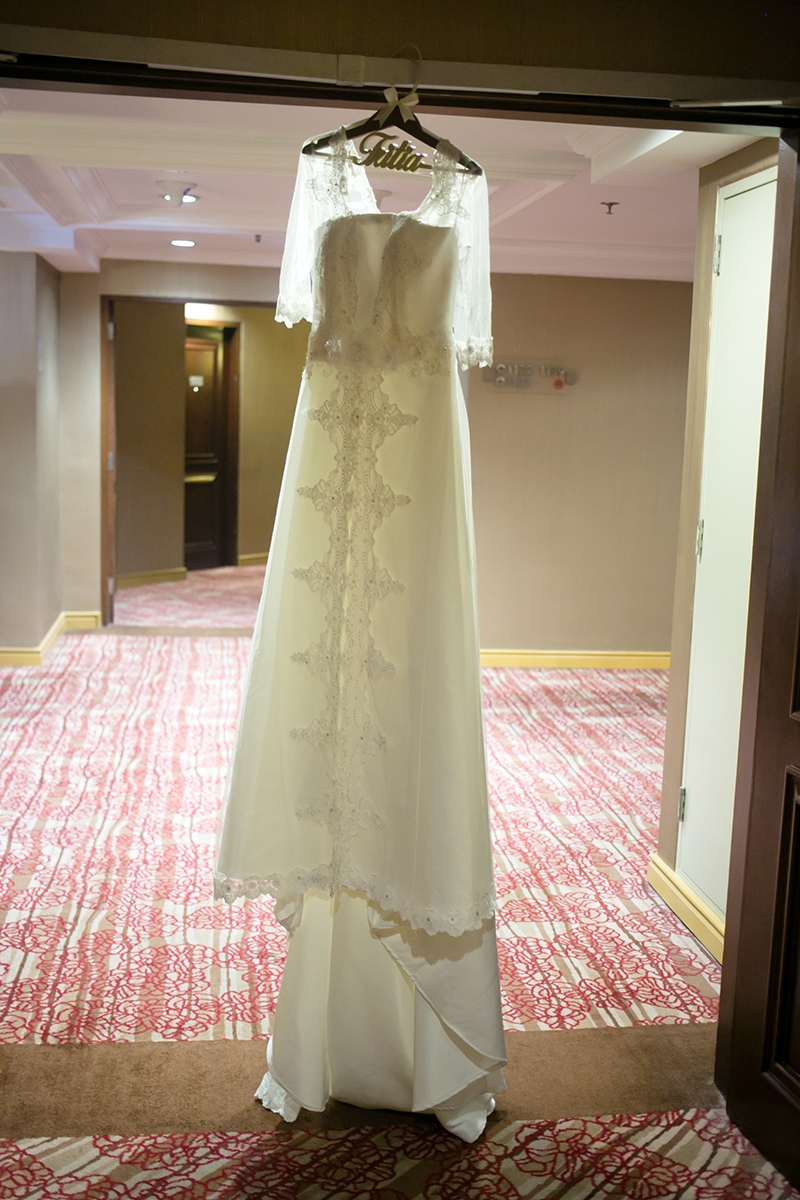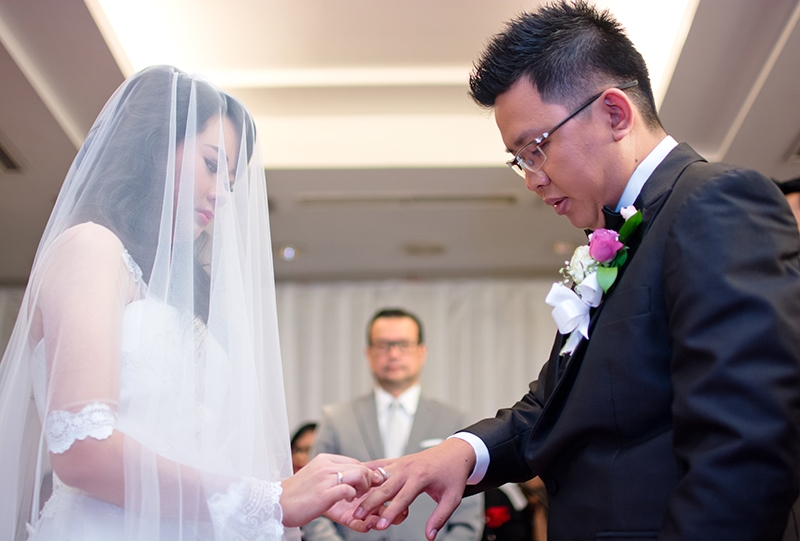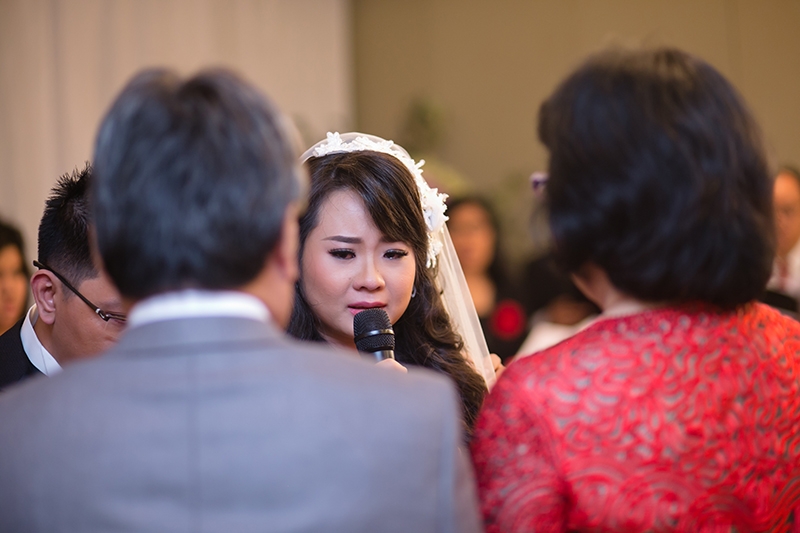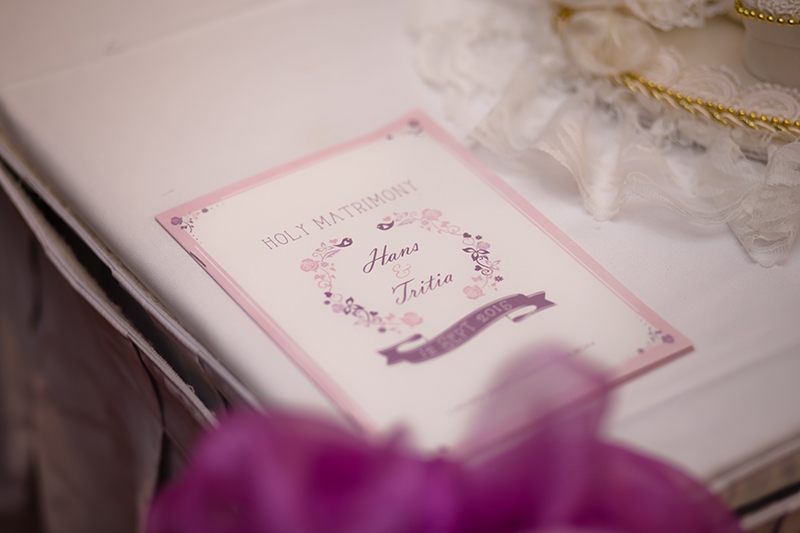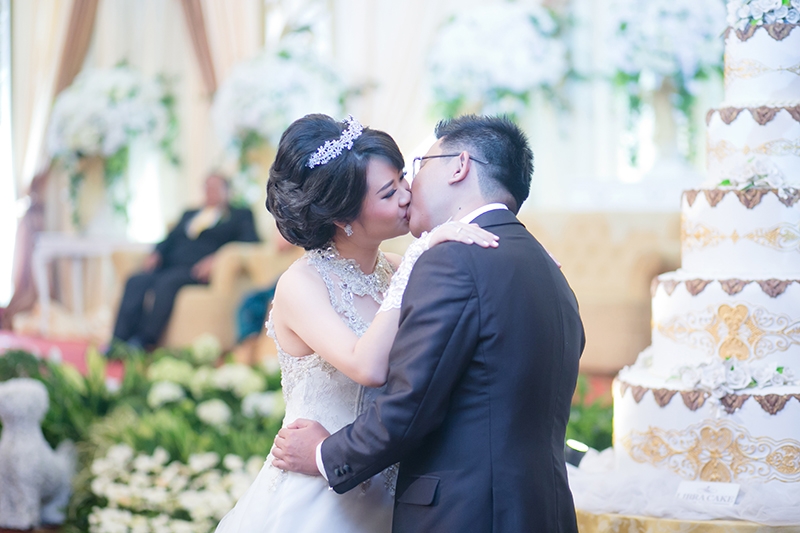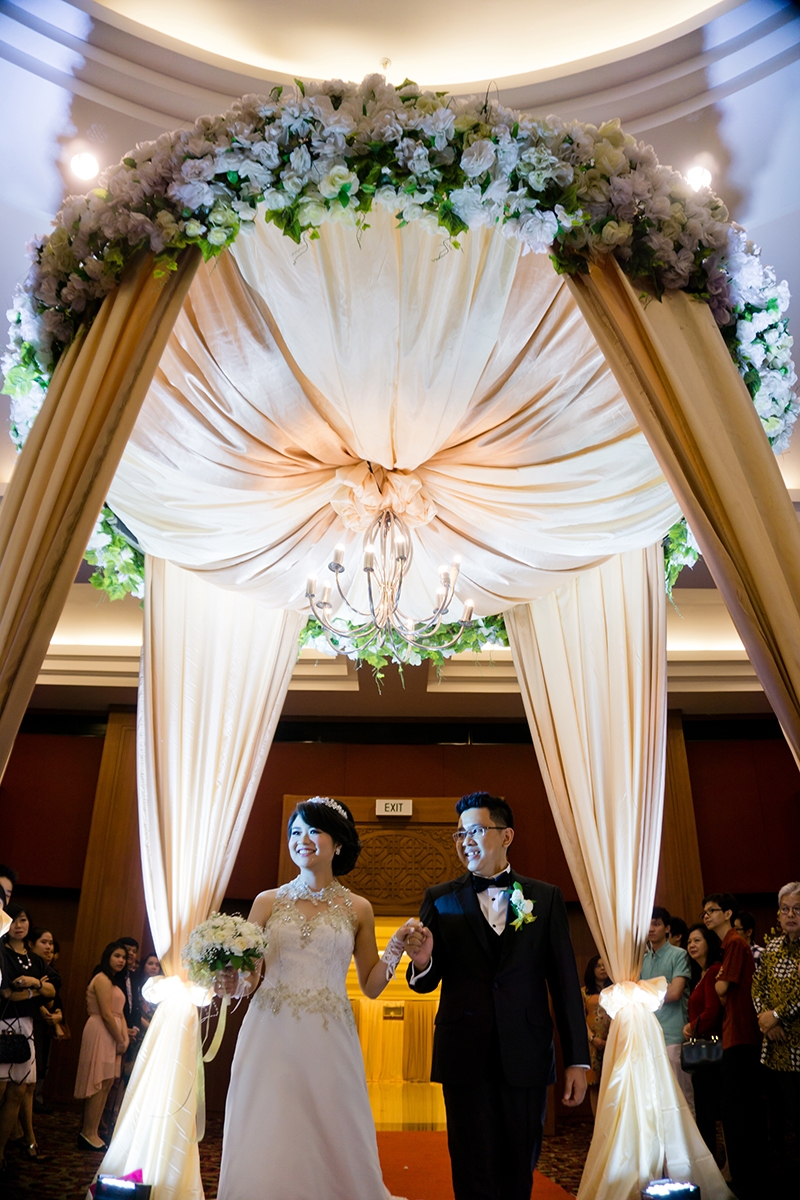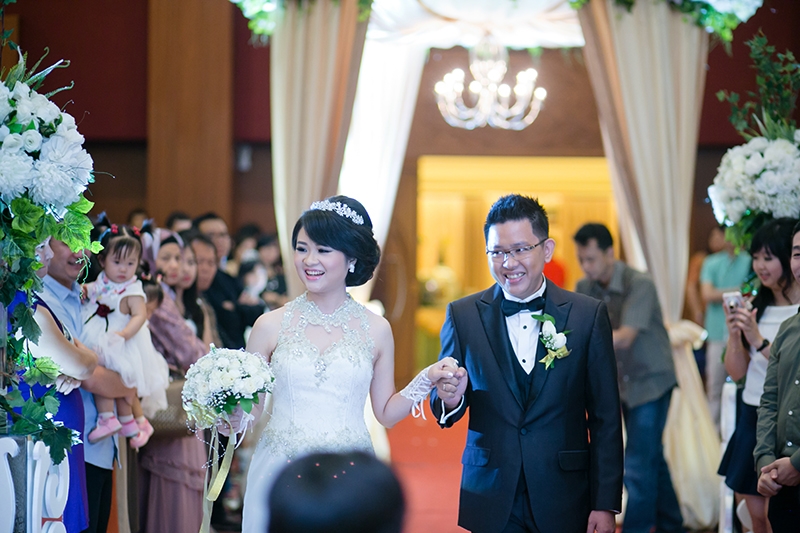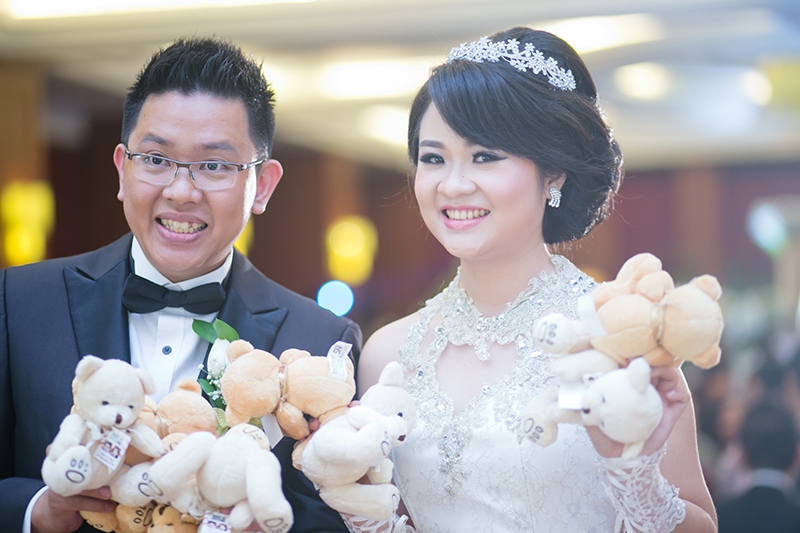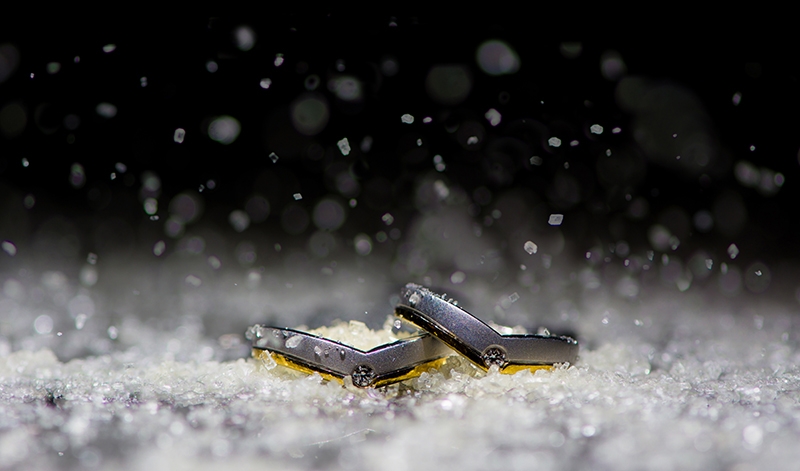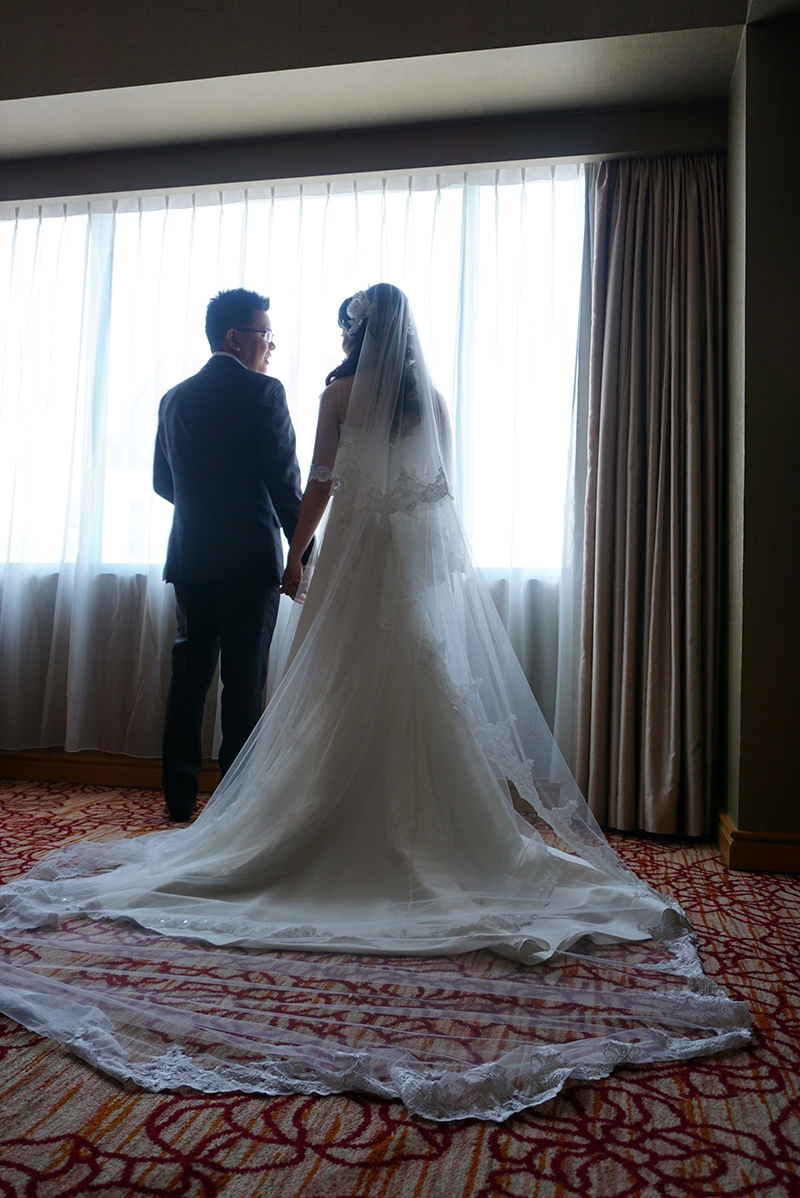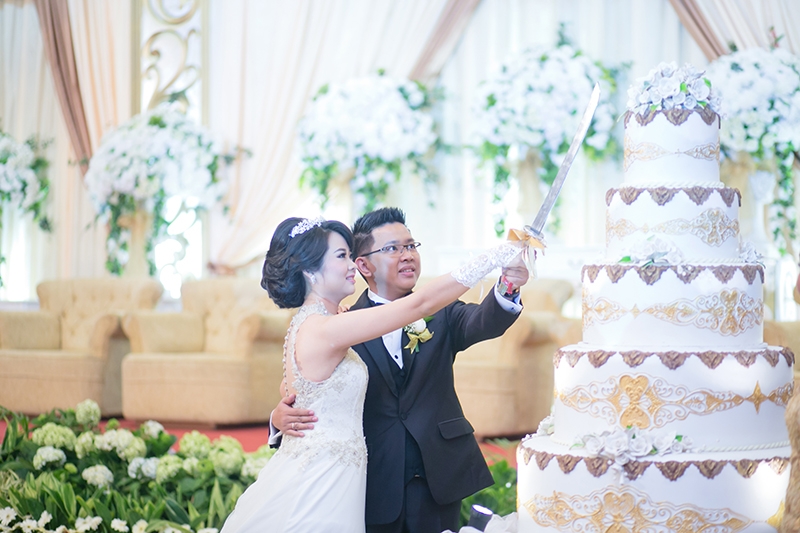 The First We Met Pertemuan pertama Hans dan Tritia terjadi di lingkungan kampus karena Hans adalah kakak kelas Tritia yang berada di angkatan dua tahun di atasnya. Tidak ada yang istimewa pada pertemuan awal tersebut di antara Tritia dan Hans. Baru setelah keduanya saling mengenal lebih dekat, Tritia merasa yakin bahwa Hans adalah pria yang tepat untuknya. Tritia mengagumi kepribadian Hans yang selalu mau belajar dari pengalaman orang lain dan jelas dengan arah hidupnya. Hans pun jatuh cinta dengan Tritia karena ia dapat menerima Hans apa adanya dan selalu bersikap hangat. 
Love Story Hans dan Tritia berpacaran selama 6 tahun 8 bulan. Dan dalam masa pacaran yang cukup panjang tersebut, Hans dan Tritia juga pernah merasakan menjalani hubungan jarak jauh selama dua tahun. Pada tahun 2012 sampai dengan tahun 2013, Tritia memutuskan untuk pindah ke Lampung bersama dengan orangtuanya. Selama terpisah oleh jarak Jakarta-Lampung, Hans dan Tritita tetap dapat menjalani hubungan pacaran dengan baik. Walaupun tidak dipungkiri, rasa jenuh dan cemburu sempat datang menghampiri. Sampai akhirnya pada tahun 2014, Tritia kembali lagi ke Jakarta untuk membantu pekerjaan Hans, Hans pun tidak mau menunggu lebih lama lagi dan memutuskan untuk melamar Tritia.
The Wedding Theme Hans dan Tritia memilih tema simple and classic untuk pesta pernikahan mereka, karena Tritia adalah orang yang sederhana dan tidak suka direpotkan oleh banyak hal. 
The Wedding Preparation Persiapan pesta pernikahan Hans dan Tritia dimulai dari 1 tahun 4 bulan sebelum hari-H, jadi pasangan tersebut dapat mempersiapkan segala sesuatunya dengan baik tanpa harus terburu-buru, walaupun sebulan sebelum hari pernikahan, Tritia tetap mengalami stres. 
Wedding Gown Dalam menentukan gaun pengantinnya, Tritia dapat dibilang cukup pemilih. Sempat berkeliling mencari gaun pengantin di pameran pernikahan, namun Tritia tetap tidak menemukan gaun yang sesuai dengan keinginannya. Akhirnya Tritia menyerahkan pembuatan gaun pemberkatan dan gaun resepsinya ke tangan Christina Olivia yang dapat merancangkan gaun sesuai dengan keinginan Tritia, yaitu gaun dengan aksen emas. 

Wedding Suit Atas rekomendasi seorang teman, Hans dan Tritia mempercayakan pembuatan jas pengantin kepada Wong Hang yang terbukti dapat membuatkan jas yang sangat sempurna untuk Hans. 
Wedding Ring Hans dan Tritia sengaja memilih cincin yang tidak berbentuk bulat karena unik dan tidak membosankan. 
The Best Moments Momen yang tidak terlupakan di hari bahagia Hans dan Tritia adalah saat mengucapkan terima kasih kepada para orangtua di acara pemberkatan. Hans dan Tritia tidak dapat menahan haru dan menangis ketika memeluk kedua orangtua mereka. Momen lainnya yang juga sangat berkesan untuk Tritia adalah pada saat prosesi masuk di acara resepsi. Tritia sangat bahagia melihat banyak sahabat dan kerabat dari jauh dan sudah lama tidak bertemu mau hadir untuk ikut merasakan kebahagiaan bersama mereka.