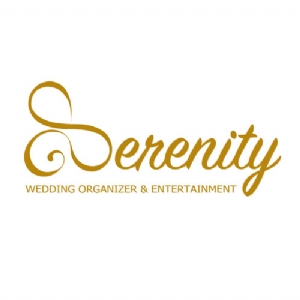 Serenity Organizer & Entertainment
Wedding Planner & Organiser
Wedding Planner & Organiser
27
212.6k
Serenity is a professional wedding planning service based in Jakarta. We are dedicated to providing the best possible experience for our couples, ensuring that their special day reflects their dreams and desires.
We offer a wide range of services, including Wedding Organizer, Wedding Planner, and Entertainment. Additionally, we provide all-inclusive wedding packages to ensure a smooth and hassle-free journey for our couples throughout the planning process.
We are committed to continuous learning and growth, always striving to improve our services and deliver our very best. Our ultimate goal is to make our couples' once-in-a-lifetime event as extraordinary and unique as they are.
At Serenity, we understand the significance of a wedding day and the memories it creates. We are passionate about creating exceptional experiences and ensuring that every detail is executed flawlessly.
Let Serenity be your trusted partner in planning and executing your dream wedding. Together, we will make your special day an unforgettable celebration of love and joy.