Jeffry & Frecy's Coral And Navy Blue Wedding At Menara Grand Ballroom
JEFFRY PRIATAMA & FRECY FERRY DASWATY - 31 JULI 2016
Inspirasi pesta pernikahan Frecy dan Jeff mereka peroleh saat membuka-buka Pinterest. Tema warna yang mereka pilih adalah coral dan navy blue.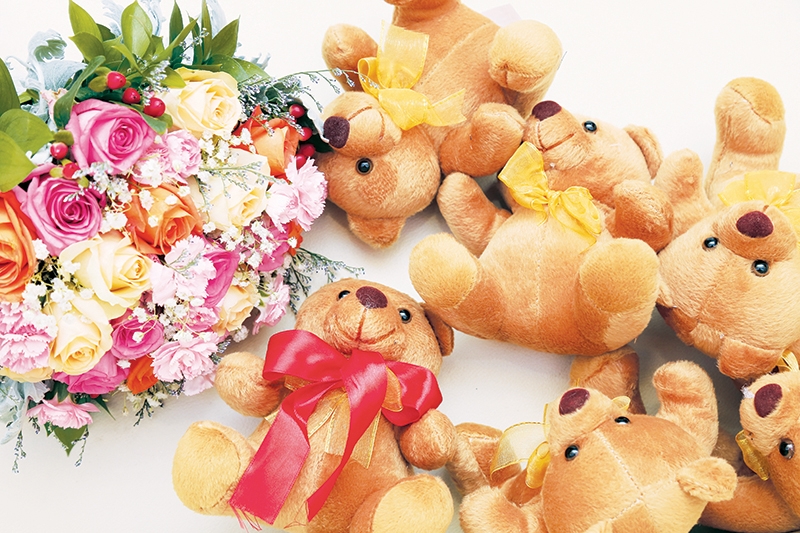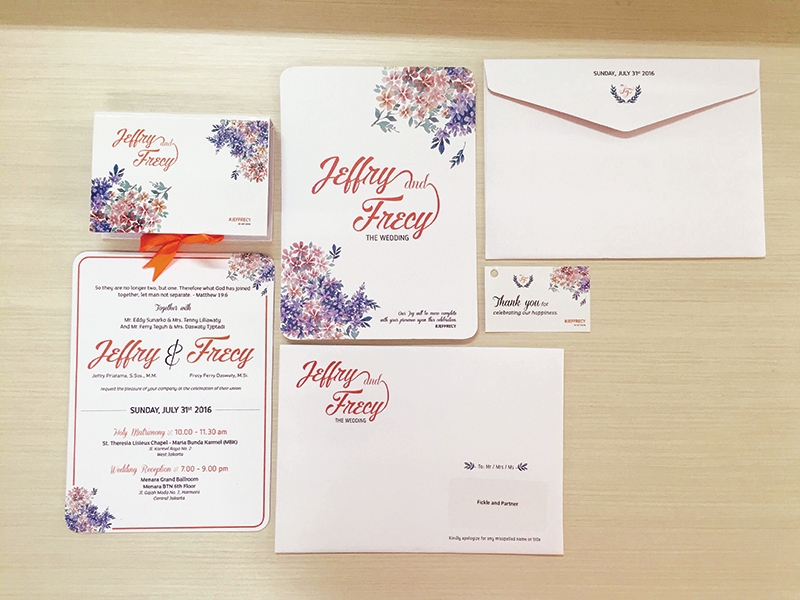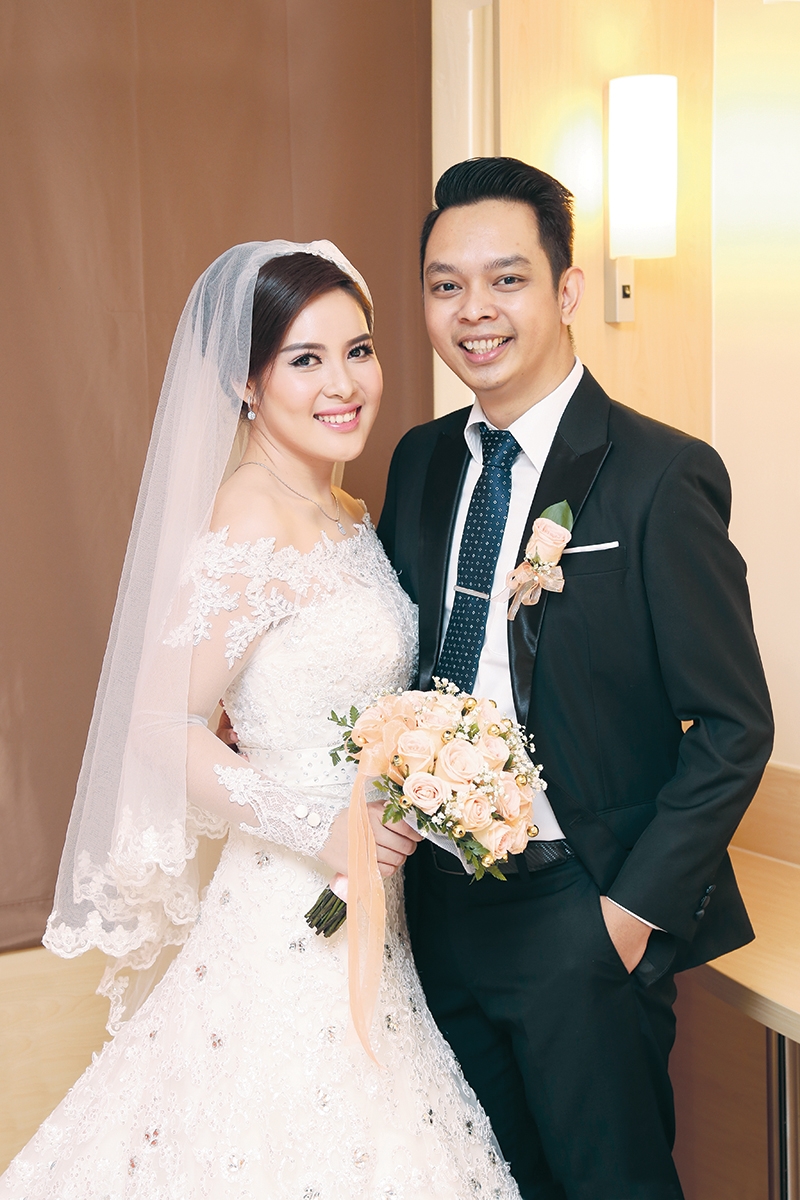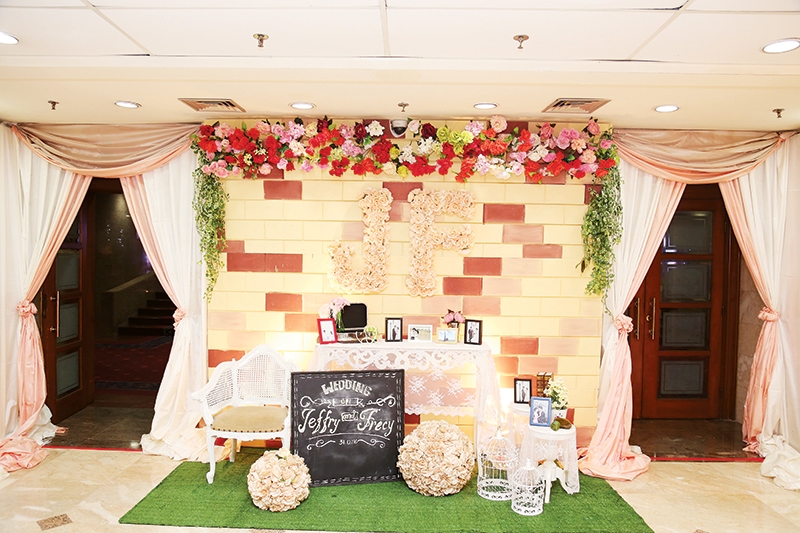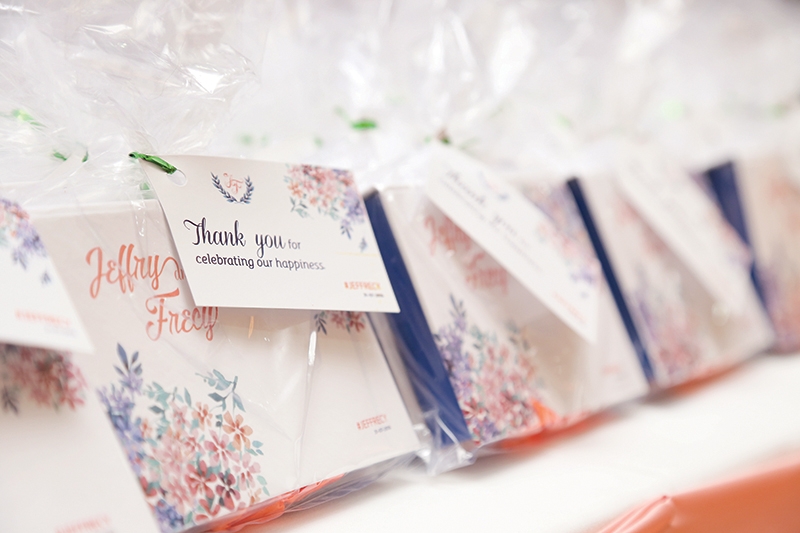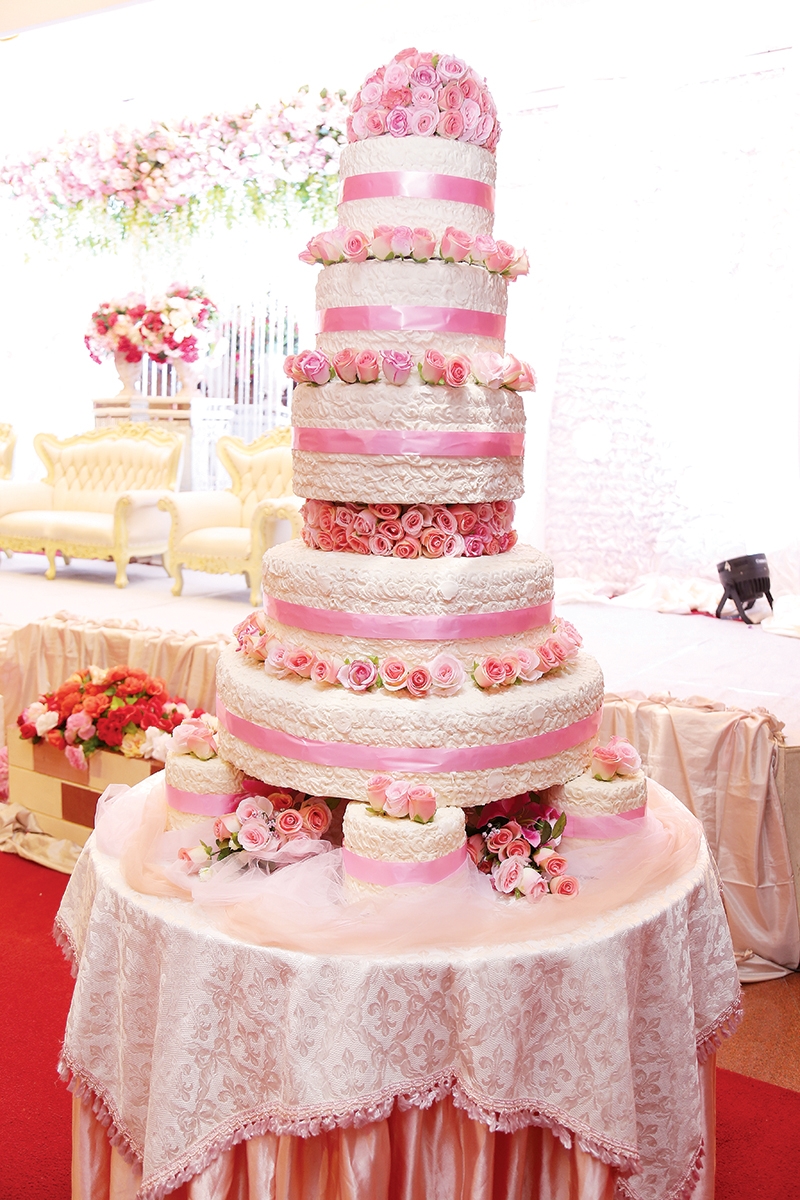 Our Love Story Jeffry dan Frecy bertemu melalui e-mail. Perusahaan tempat Jeffry bekerja adalah rekan bisnis perusahaan tempat Frecy bekerja. Setelah sempat gagal bertatap muka, akhirnya mereka bertemu pertama kali pada saat lunch meeting. Saat itu, agenda pertemuan mereka masih untuk urusan kebutuhan kantor. Selesai lunch meeting hari itu, hubungan mereka berlanjut layaknya rekan bisnis. Jika pun terjadi pecakapan melalui media sosial, itu juga hanya seputar urusan pekerjaan. Hingga suatu hari, di tengah obrolan, Jeffry mengajak Frecy pergi beribadah bersama. Usai kebaktian di gereja, mereka menikmati makan malam bersama dan obrolan mengenai masing-masing pun mulai dalam. Pertemuan pertama diikuti dengan perkenalan dengan keluarga masing-masing yang berjalan amat lancar.
In Her Eyes Bagi Frecy, Jeffry adalah sosok seorang pria yang bertanggung jawab. Ia bisa menjadi teman berbagi, rekan diskusi, kakak yang melindungi, bahkan rival bagi Frecy agar dirinya terpacu menjadi lebih baik lagi setiap harinya. Saat berada di sampingnya, Jeffry juga mampu membuat dirinya merasa aman dan tenang.
Will You Marry Me, Love? Proses pacaran mereka terbilang sangat singkat. Dua bulan berpacaran, Jeffry melamar Frecy di Ritz Carlton Pacific Place. Saat dirinya sedang menikmati lampu-lampu gedung dan kesibukan jalan raya, tiba-tiba Jeffry berlutut di hadapannya, sambil mengeluarkan cincin dari kantongnya dan mengatakan "Frecy Ferry Daswaty, will you marry me? To be my first and my last for the rest of your life." Saat itu, bukannya menangis terharu layaknya kebanyakan yang terjadi pada saat wanita dilamar, Frecy justru gemeteran dan memaksa Jeffry untuk berdiri. Sampai akhirnya Frecy menjawab "I do" barulah Jeffry bangkit berdiri dan mencium kening Frecy.
The Wedding Party Theme Inspirasi pesta pernikahan Frecy dan Jeff mereka peroleh saat membuka-buka Pinterest. Tema warna yang mereka pilih adalah coral dan navy blue. Coral menggambarkan kepribadian Frecy yang ceria dan feminin, sedangkan navy blue menggambarkan kepribadian Jeffry yang hangat dan cool.
The Wedding Preparations Persiapan pernikahan mereka berlangsung kurang dari setahun. Pertama kali diputuskan adalah bulan mereka akan menggelar pesta pernikahan yaitu bulan Juli. Pada saat menentukan vendor dan berbagai keputusan mengenai pernikahan, keduanya juga saling mengingatkan bahwa inti dari pernikahan adalah kehidupan setelah pesta pernikahan. Sehingga disepakati bahwa pesta pernikahan yang akan mereka selenggarakan cukuplah sebuah perayaan sederhana atas kebahagiaan mereka menyambut hidup baru yang akan dijalankan. Frecy dan Jeff mengakui tantangan terbesar selama persiapan adalah melawan ego dan bad mood yang biasa terjadi. Jika stres menyerang, mereka akan melakukan 'accident trip' alias pergi makan, nonton, jalan-jalan ke pusat perbelanjaan, atau bepergian keluar kota dan menghirup udara alam yang segar. Cara itu sangat membantu mereka dalam meredam perasaan tertekan dan menghilangkan penat yang timbul karena pekerjaan dan persiapan pernikahan.
The Best Moment Untuk Frecy, saat berjalan menuju altar bersama sang ayah adalah bagai mimpi yang menjadi nyata. Sejak kecil ia selalu memimpikan momen ini. Mengucap janji pernikahan juga menjadi momen yang ia resapi dengan sunguh-sungguh.
F & B Ayam Goreng Saos XO, Ikan Saus ala Thai, Brocolli Cah Jamur, Soun Goreng Hongkong, Gado-Gado, Kambing Guling, Sup Asparagus, Soto Madura, Ice Cream, Nasi Bakar, Korean BBQ, Bebek Pecking Panggang.
Teks Fannya G Alamanda