Sarah and Kadir Wedding Inspired by Classy Capri at The Manor Andara
SARAH & KADIR - 22 JANUARI 2022
"Pasangan Online!" Ini yang disampaikan Sarah ketika tim Weddingku bertanya mengenai awal mula pertemuannya dengan Kadir. Berawal saling follow di akun Instagram, lalu singkat cerita keduanya berpacaran dan bahkan bertunangan secara online. Hal ini dilakukan karena Kadir adalah warga negara Malaysia sementara Sarah menetap di Jakarta. "Aku telah menemukan pasangan yang buat aku menjadi diri sendiri dan selalu merasa senang dan nyaman saat bersama", ini kesan Sarah pada Kadir, sampai akhirnya berlanjut ke jenjang pernikahan.

Berbicara mengenai pernikahan Sarah dan Kadir, sesungguhnya tak lepas dari peran kakak Sarah sendiri yaitu Hadijah Aljufri, yang disebut sebagai "the key" dan menjadi konseptor pernikahannya. "Semua berkat kakak, dia memilih vendor-vendor yang tepat dan sesuai dengan konsep pernikahanku", lanjut Sarah. Bahkan menggunakan kebaya kuning saat akad yang awalnya diragukannya pun berubah menjadi "Turns Out Its so beautiful!"

Singkat cerita, walaupun persiapan yang terhitung singkat, hanya dilakukan 3 bulan, namun Sarah berhasil mewujudkan pernikahan impiannya yaitu klasik, simple dan sederhana. Ditambah lagi venue The Manor Andara yang memang sudah cantik, dengan pilar putih dan tamannya yang indah, hanya memerlukan sedikit sentuhan dekorasi yang tepat dan langsung membuatnya terlihat sempurna.
"Thanks to kakak dan Mia dari Hermaidofhonor untuk cozy stylish garden capri ini".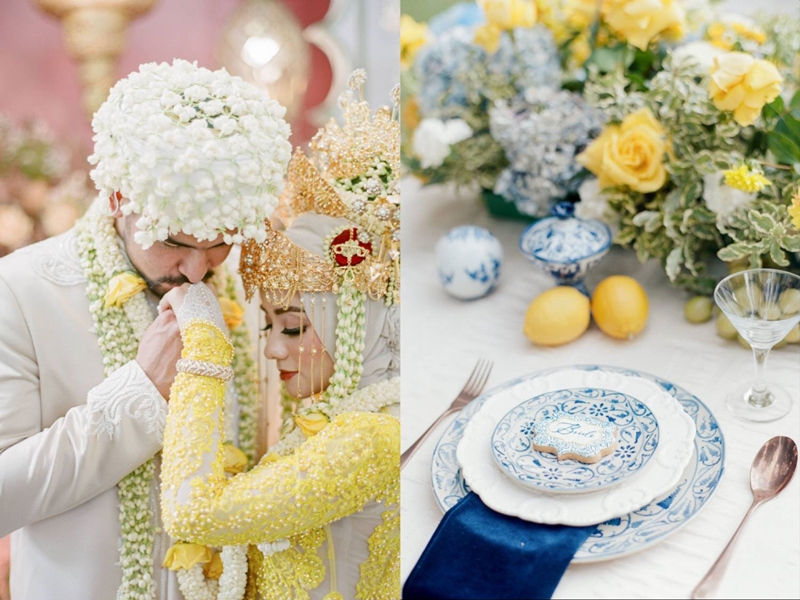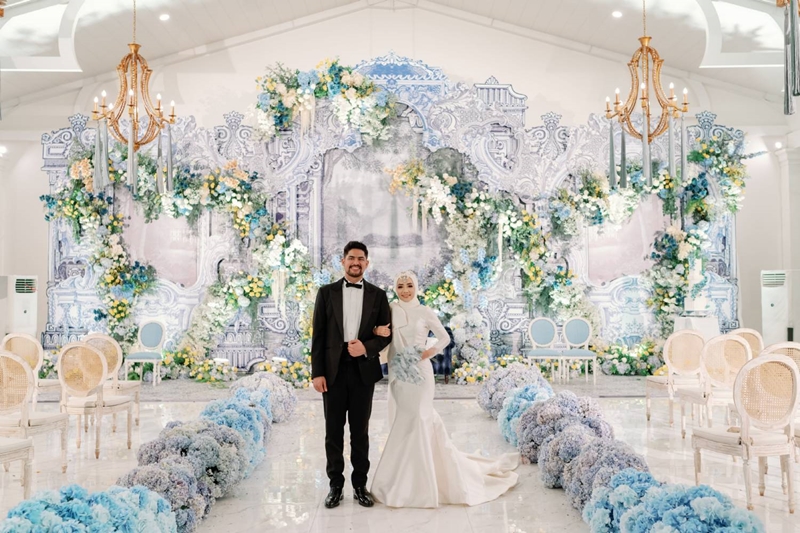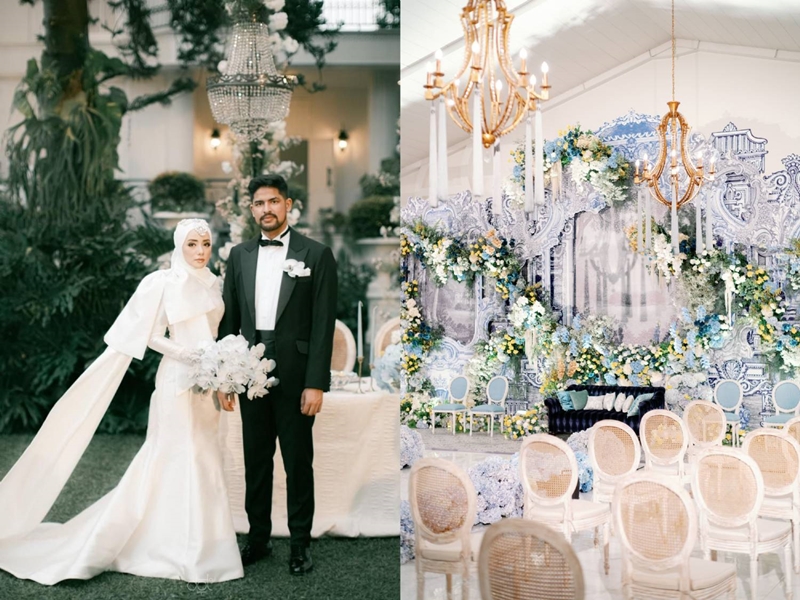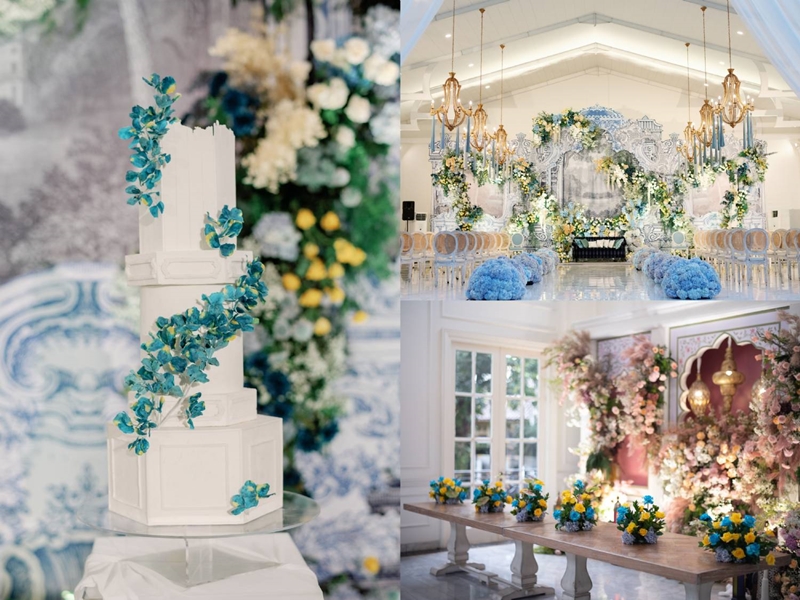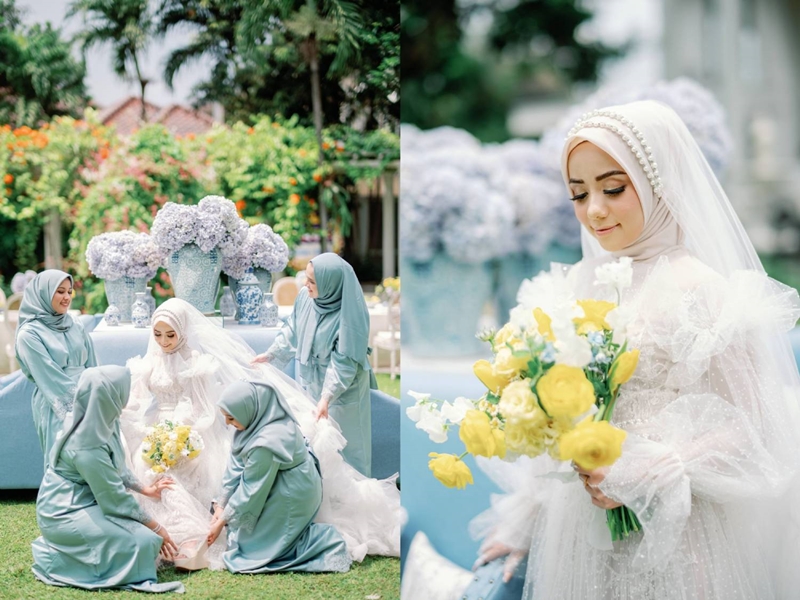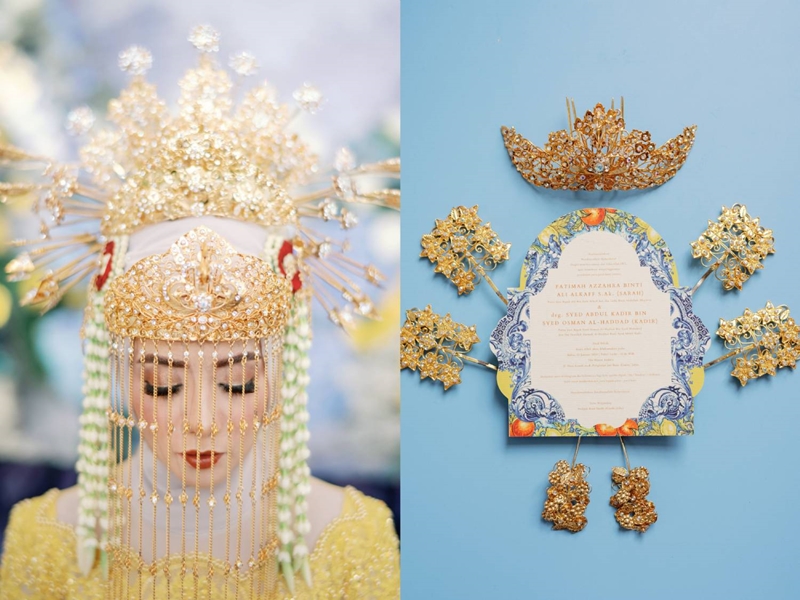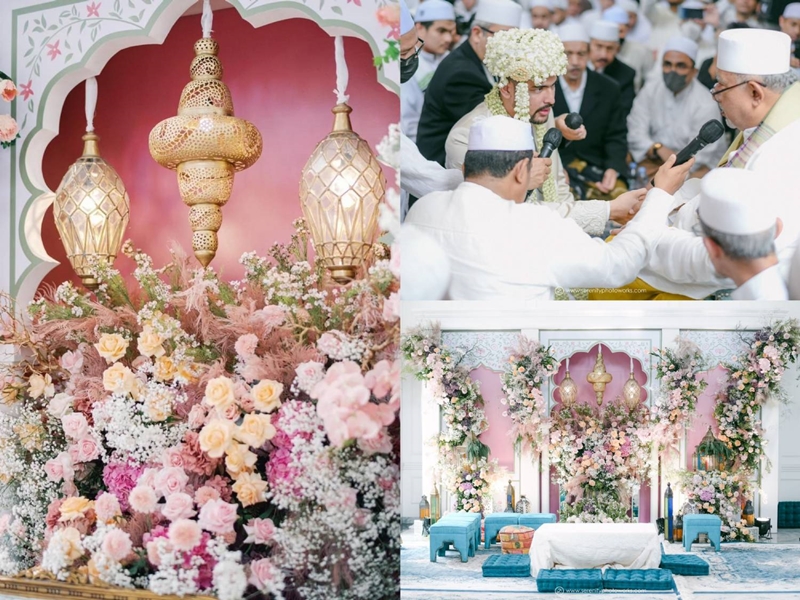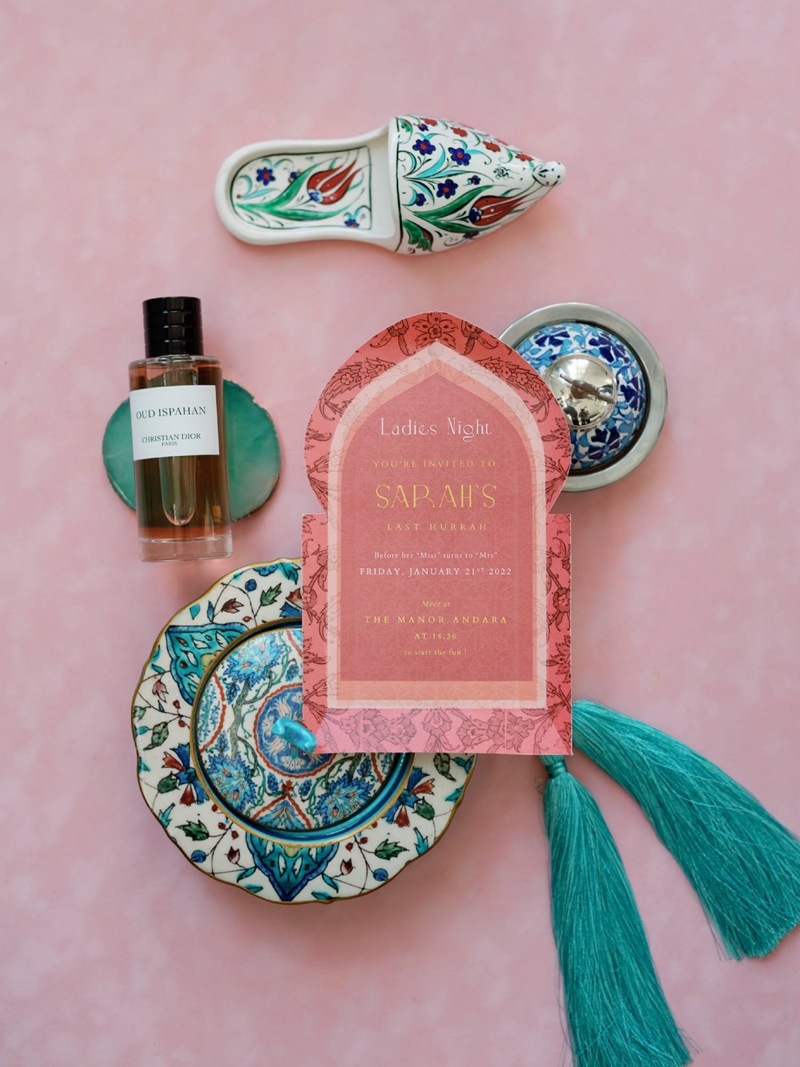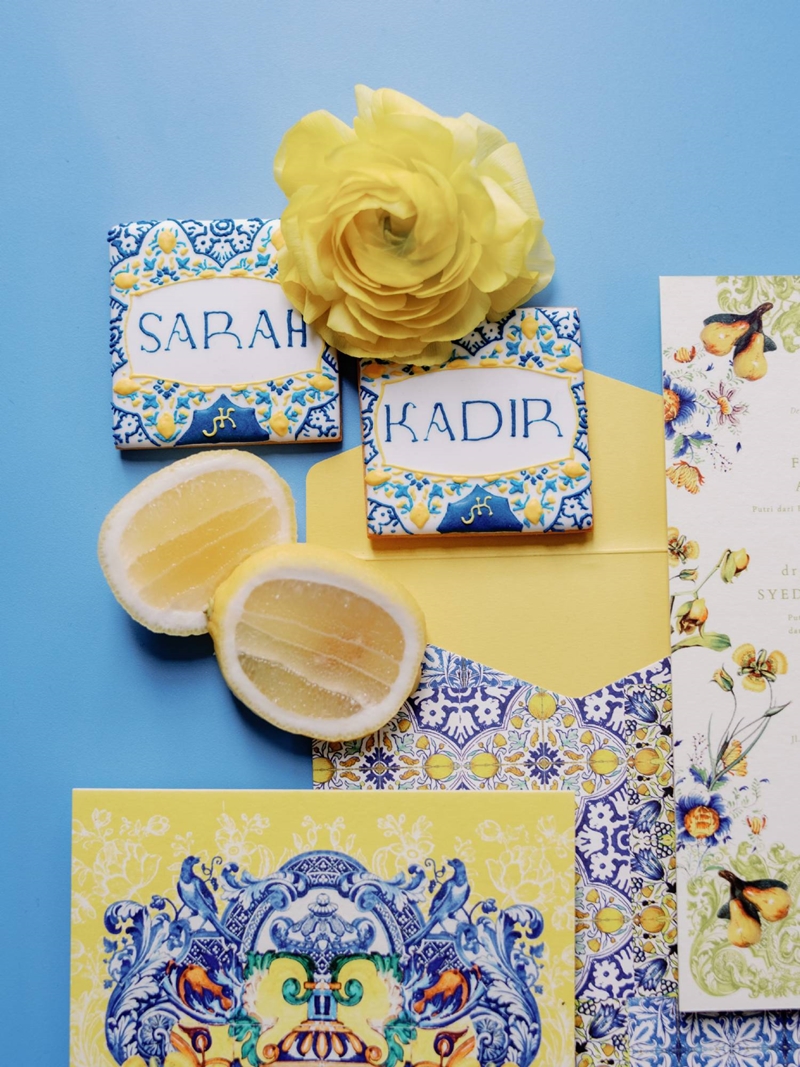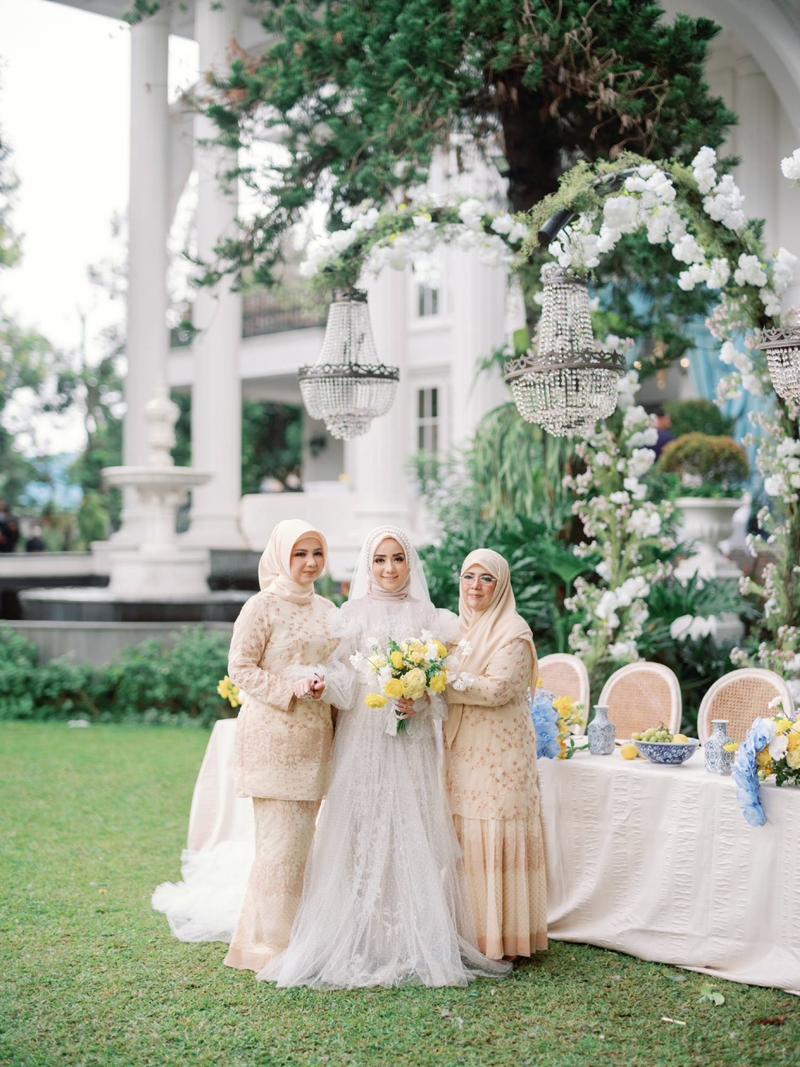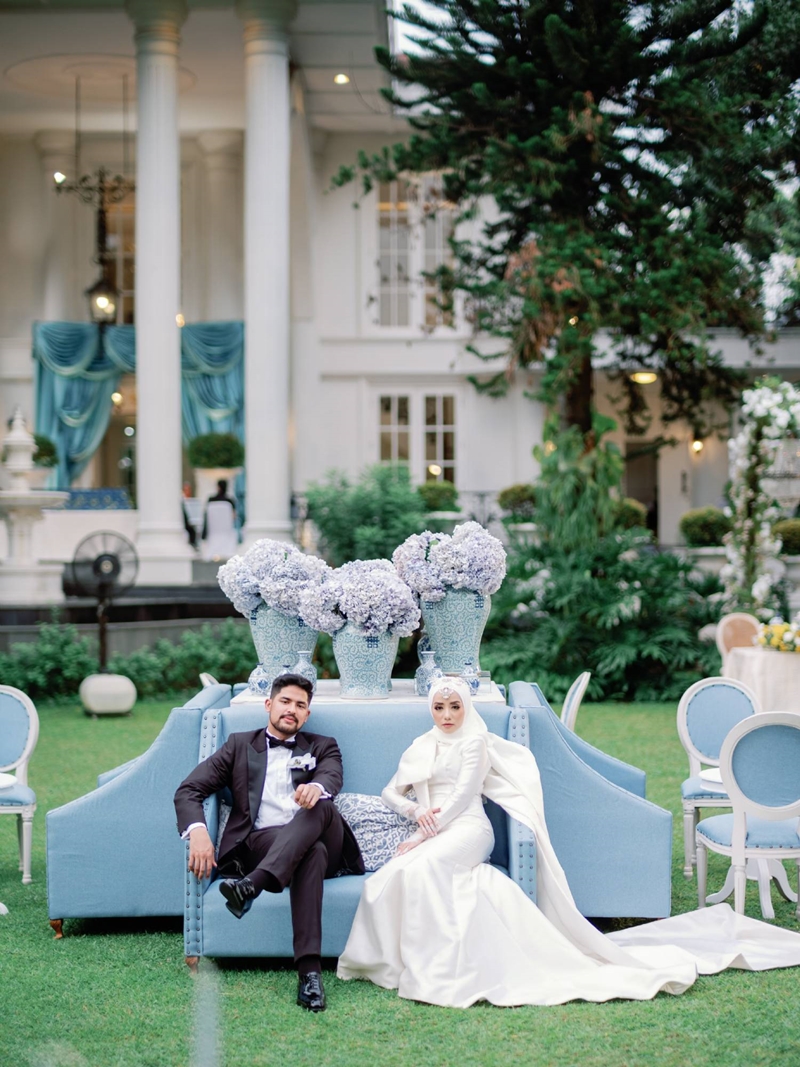 "Puas banget! Benar-benar cantik terngiang-ngiang, Alhamdulillah!", lanjut Sarah. Walaupun sederhana namun Sarah memikirkan tiap detailnya; seperti foto-foto yang akan menjadi kenangannya kelak. Tak heran dari rangkaian acara pengajian, siraman, ladies night hingga akad dan resepsi, semuanya berjalan sempurna dan sangat berkesan.
Tips Sarah bagi pasangan yang akan melangsungkan pernikahan adalah untuk menikmati setiap prosesnya, dan bahkan tidak ada salahnya untuk berani mencoba hal yang berbeda dan unik.
Thank you for sharing, Happy Wedding Sarah & Kadir!